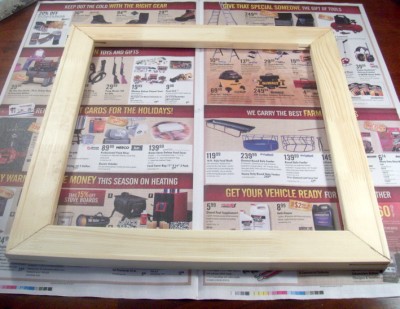 How often do you need picture frames? There are times when I need what seems like millions of frames. Sometimes I can pick them up at thrift stores or garage sales cheaply, but not always.
What do you do when you need lots of frames and there's none to be found? You make them yourself! Best of all – it's easy!
Here's what you need:
4 stretcher bars – look at Art Supply stores. I bought mine at Hobby Lobby
Wood Glue
A mallet


How to make it: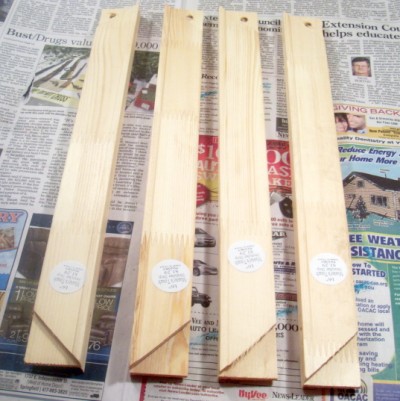 Your total frame size will be determined by your stretcher bars. This particular frame is 16 inches square. Determine what size you want and buy those size stretcher bars.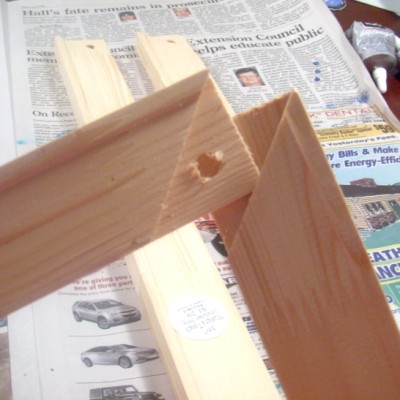 Your stretcher bars have a triangular tongue and a groove. These help them connect together. Before connecting them, you want to add a little bit of wood glue. I usually add the glue to the tongue part.
Continue connecting the bars to form a U shape. If you're not making a square frame, be sure that you have the same length of bars running parallel to one another. For example, if you are making a 12 x 20 frame, make sure the 20 inchers are parallel and the 12 inchers are parallel.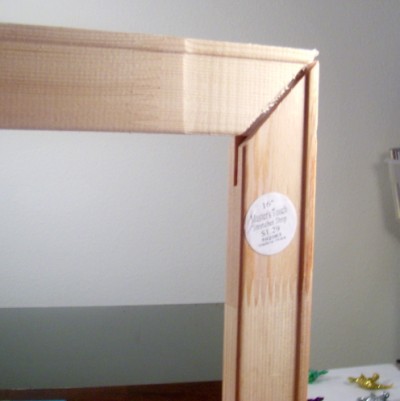 Now, add the last bar. It should easily fit in the one corner, but fitting it into the last corner may need a little coaxing. If need be, gently tap with the mallet.
Make sure all your corners are nice and even and squared up. They should do this pretty much on their own.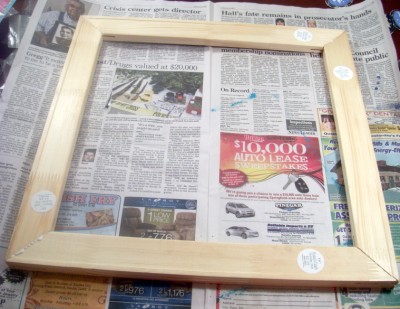 Voila! You should have a great picture frame that you made yourself. Set aside and let dry.

Total cost:
4 stretcher bars @ $1.29 each = $5.16
Wood glue – On hand
Mallet – on hand
My frame is unfinished wood, but that works for my project. You can often find these in finished wood ot metal, too.