I love that mix of salty and sweet flavors. It's one of life's little joys. That's part of the reason I think Salted Caramel is so popular. The rich butteriness of the caramel with the little crunchy salt crystals combine for an out of this world experience. Seriously. It gives my taste buds and brain so much pleasure, they don't even know how to act. They're all "OMG! What's happening? Sweet and salty and ooohhhh…is that butter? And crunch that's salty?! OH YES PLEASE!"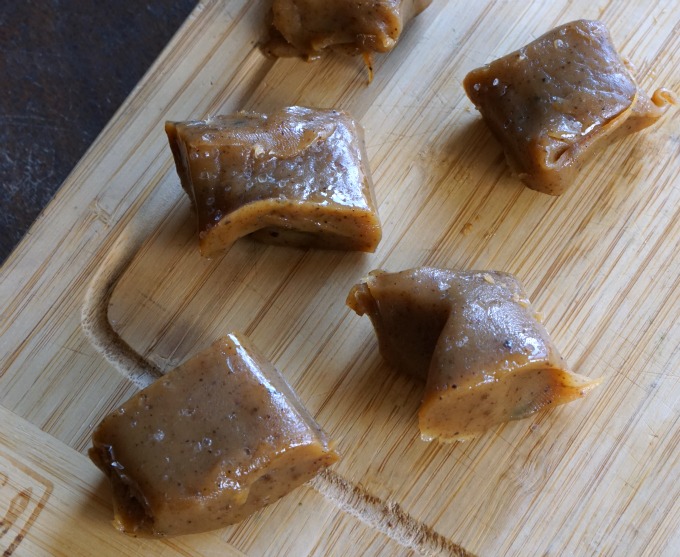 The best part is that salted caramels are easy to make, and are nearly foolproof. You can make them yourself, and you probably have most of the ingredients in your kitchen pantry already. When you serve these salted caramels to people, they'll be amazed by your skill. You don't have to tell them how easy it is!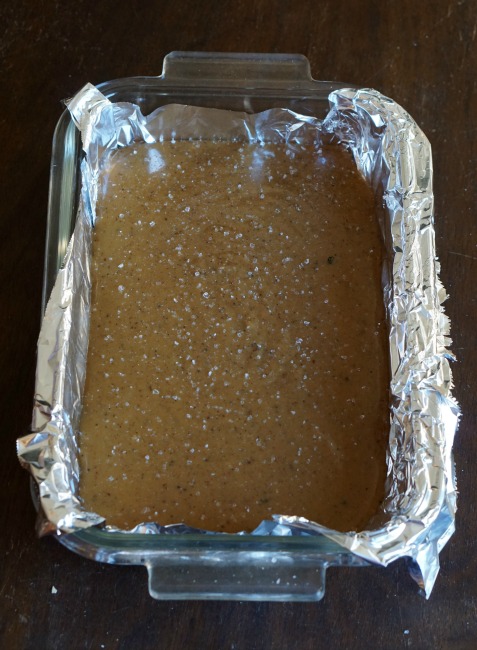 A few things that make this salted caramels recipe easier. Links may be affiliate links.
Easy to Make Salted Caramels
Click through to the post to get a printable recipe.
Yield: 50
Easy Salted Caramels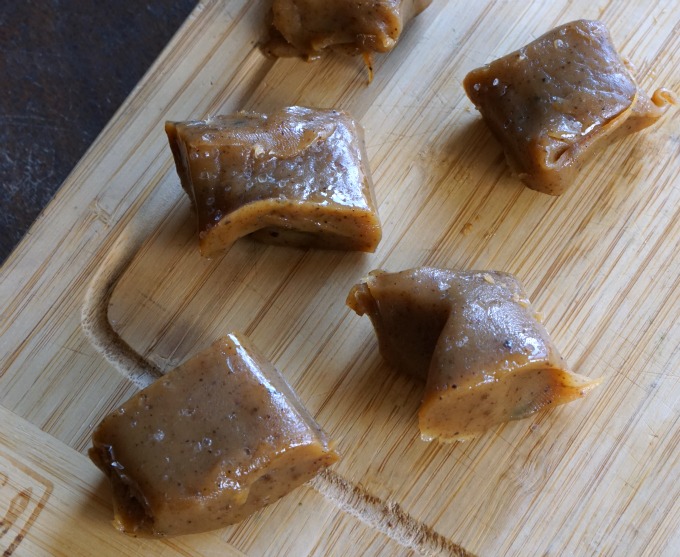 Salted caramel is all the rage. Make your own salted caramel candies quickly and easily and impress your friends.

Prep Time 5 minutes

Cook Time 2 hours 25 minutes

Total Time 2 hours 30 minutes
Ingredients
1 1⁄2 (3/4 c) sticks butter
1⁄2 cup sugar
3 tablespoons corn syrup
1 can (14oz) sweetened condensed milk
1 teaspoon vanilla bean paste (can sub vanilla extract)
Coarse sea salt, like a Fleur de Sel or Flake Salt
Instructions
Prepare baking sheet or 8x8 casserole dish with foil or parchment paper and non­stick cooking spray.
Combine butter and sugar in a medium sauce pan over medium heat until melted. Stir in corn syrup and condensed milk.
Bring to a rolling boil, stirring. This part is important! If you do not bring it to a full boil, the caramels won't turn out right.
After you've brought the mixture to a boil, reduce to medium heat. Keep stirring for 5­10 minutes (this varies greatly on your stove, pan, and even your altitude), or until the caramel starts to pull away from the edges of the pan as you stir.
Remove from heat. Add vanilla and stir in well. Pour into prepared pan. Sprinkle coarse salt on top.
Allow to cool for about 2 hours before cutting into pieces and wrapping with wax paper.
Isn't that easy? Seriously, I think the hardest thing is waiting. And making sure that the mixture boils. For gift giving, fill a little dish or a mason jar with these homemade salted caramels and share them with your friends. They'll be so impressed that you made them yourself.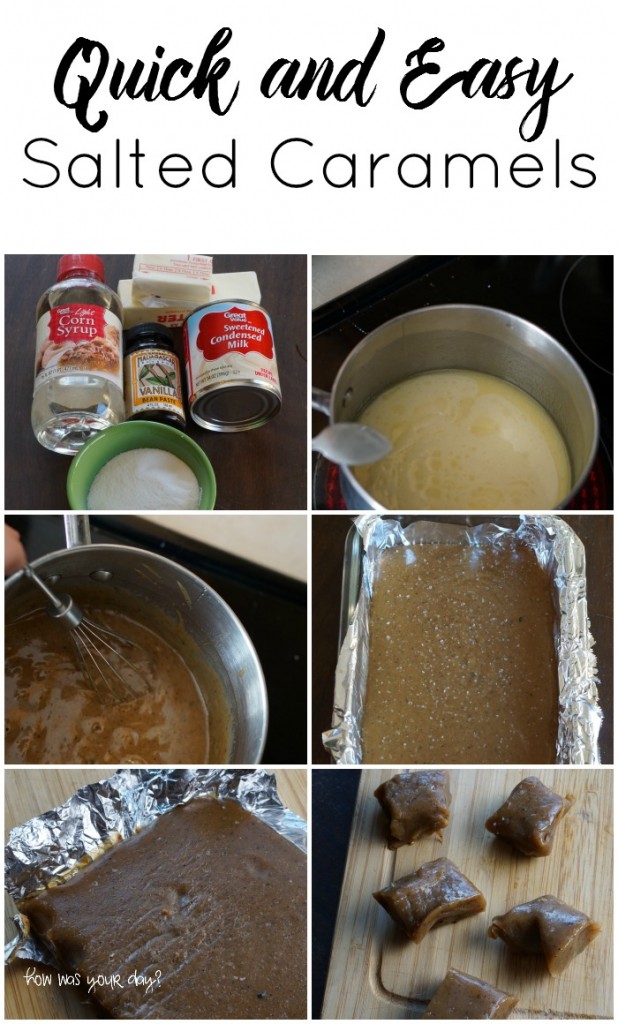 For more Valentine's Day ideas, visit a few of my favorite bloggers: