We're all in love with Chip and Joanna Gaines. Their style is is something we're lusting after, and let's face it, they're totally relationship goals. When they announced their partnership with Target for the Magnolia X Hearth & Hand collection, I think we all squee'd.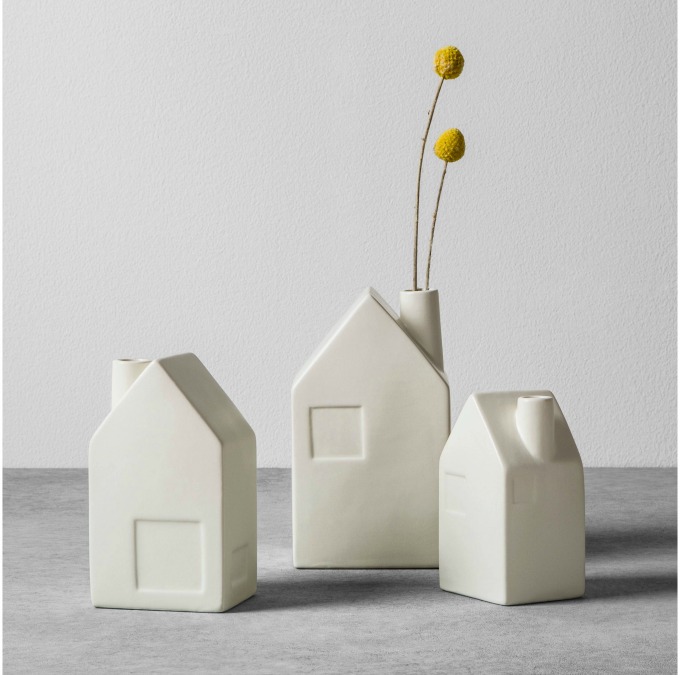 Now, we could have some of the Magnolia magic in our lives without having to go to Waco and wait in line for H-O-U-R-S at the Silos. You can just jaunt down to Target and pick up a couple pieces. And they're so affordable!
Our Faves from the Chip + Joanna Gaines Magnolia X Hearth & Hand Collaboration at Target
We've rounded up some of our favorite pieces from the Hearth & Hand with Magnolia collection. Links may be affiliate links, which we earn a small commission from if you make a purchase.
1 Simple Stoneware Pitcher in Cream
2 Black and White Striped Pot Holders
4 Embroidered Wreath Throw Pillow
5 Silk Lamb Ear and White Berry Wreath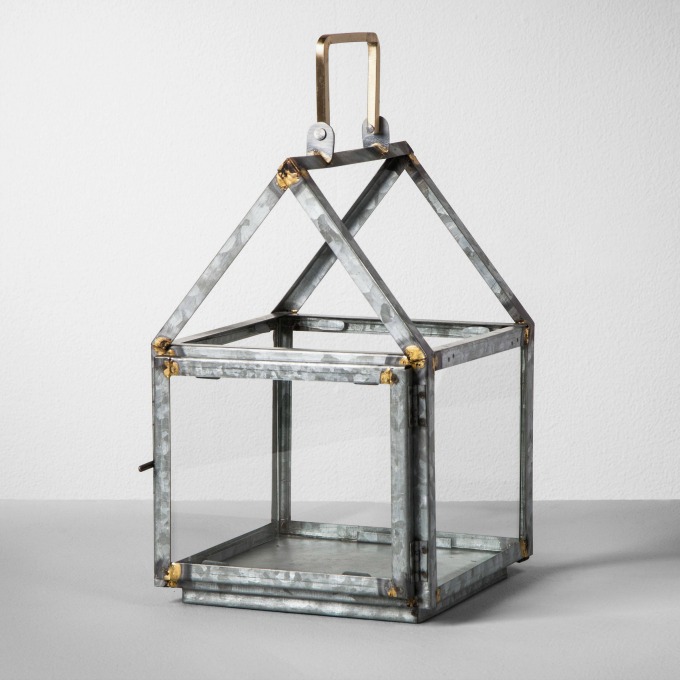 6 Small Galvanized House Lantern
8 Black Wool Blend Woven Throw Blanket
9 Stoneware Dessert Plate in X Pattern – How great would these be as a catch-all type of plate by the door?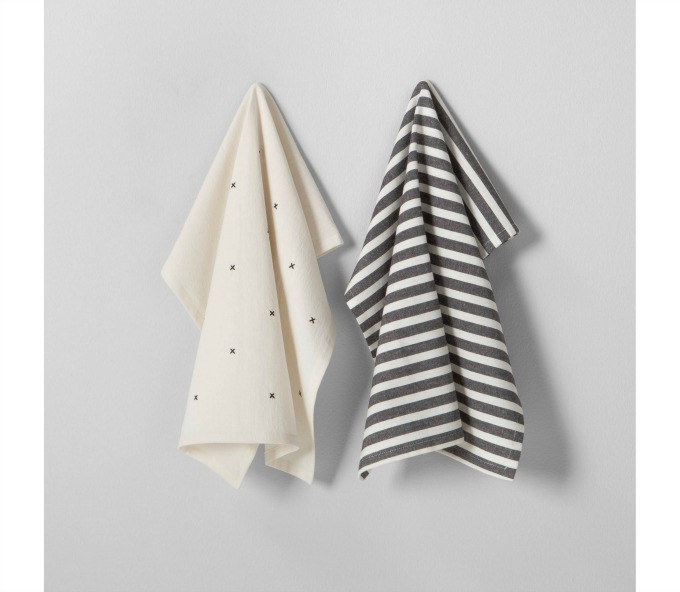 11 2 Pack of Kitchen Towels – So cute and trendy.
12 Plaid Coir Doormat – Everyone needs a great doormat
13 Modern House Shaped Salt and Pepper Shakers
14 House Bud Vase – Available in 3 sizes
15 Morning Beautiful Stoneware Coffee Mug
18 Galvanized Goat Bookends – Brings a little humor to any home.
19 Smoke Glass Jug Vase – Available in 3 sizes
20 Glass + Brass Taper Candle Holder
Aren't these great? And so affordable!