Special thanks to the Bissell PowerForce Helix Vacuum for sponsoring this conversation.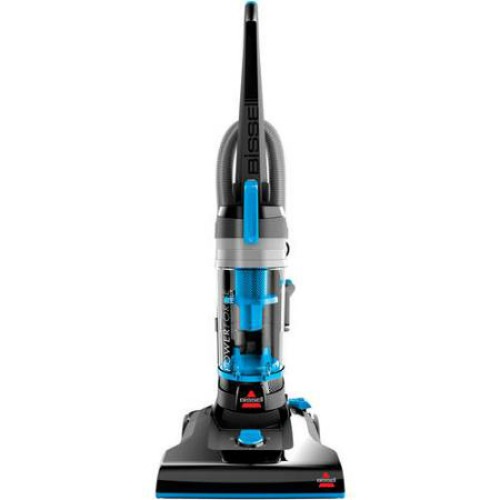 About two years ago, I moved from my normal one story apartment into a new, two story townhouse. For the most part, it's ben enjoyable.  More room, better layout, inside laundry, an actual garage that I can fill with crap treasures…everything a girl could want, right?!?!
This didn't come without its own set of hidden issues, though.  One of the biggest issues was cleaning the upstairs. Do you get two sets of everything and leave one upstairs and one downstairs? Do you keep trudging stuff up and down the stairs? Do you try to keep it all together, only to lose like half of the things you need?  Oh, is that just me?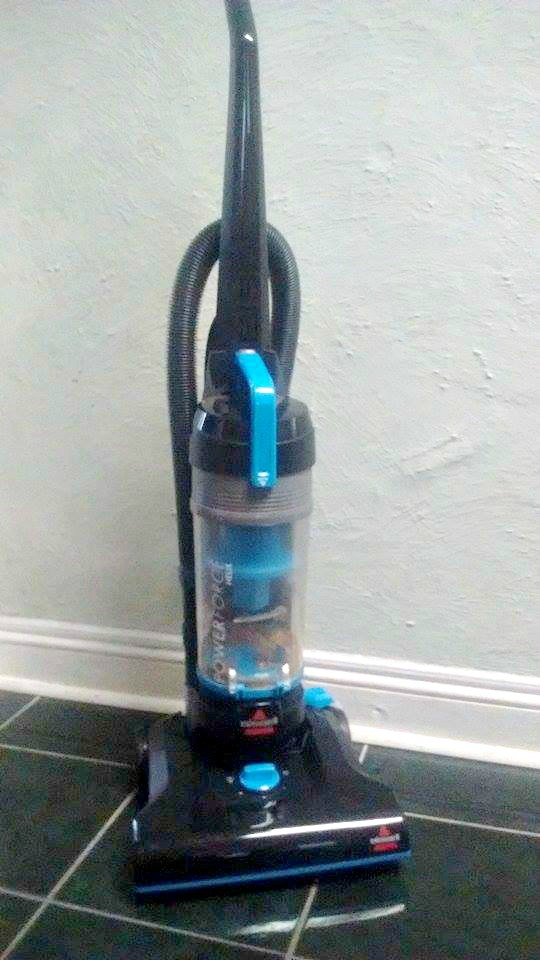 I eventually decided on getting two sets of everything. It's not really that much stuff, mostly cleaners and something to clean the bathroom floor.  Nowadays, most cleaners come in a two-pack anyway. The one problem though is what about a vacuum? It seems so wasteful and sort of absurd to have a vacuum just for the upstairs. BUT – who wants to lug a vacuum up and down the stairs?  Not me, that's for dang sure.
My dilemma was solved recently. I've had the Bissell Cleanview vacuum for a while, and really liked it.  It cleans the carpets well, you can empty the tank thoroughly, and it has a lot of power. The Bissell PowerForce Helix was recently introduced into my life.  It's basically the other vacuum's smaller, lighter brother. PERFECT for my upstairs!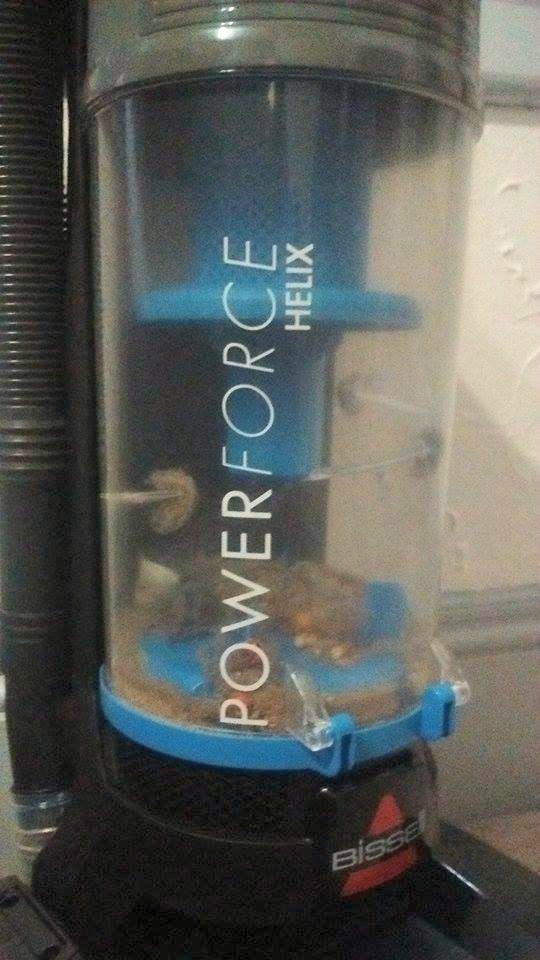 Now, I'm gonna admit something.  Due to the fact that I don't want to drag a vacuum up and down the stairs, I haven't vacuumed upstairs as often as I probably should. It's not that I never vacuum, it's just that I do it less often.  The stuff that the Bissell PowerForce Helix pulled out of my carpet makes me think that mayyyybbbbbeeeee I should have been vacuuming more often. And the easy dump dirt cup makes life a breeze.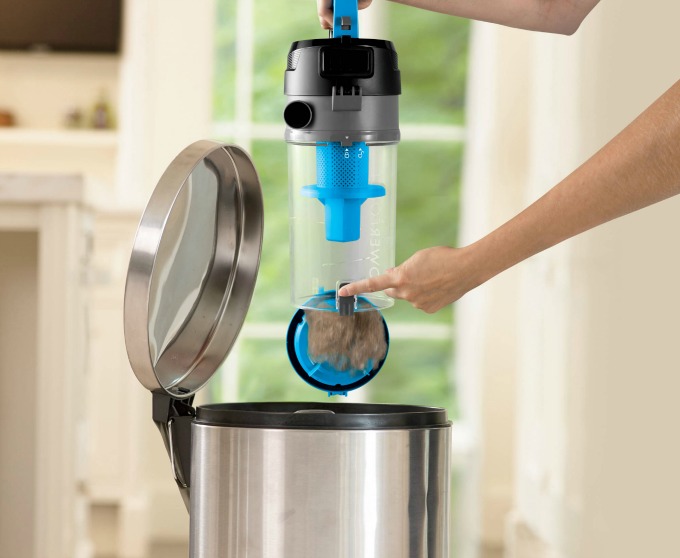 The best part?  The Bissell PowerForce vacuum retails at Walmart for less than $50!  Whoa, right?!?!  You don't need to break the bank to get something that really works well for your home.
Bissell is giving away 5 PowerForce vacuums to people through this campaign.  To be eligible, leave a comment about why you'd like to win one. Pretty awesome, right?!?!