Special thanks to Dove for sponsoring this Mom 2.0 blog conference recap. They're one of the title sponsors, and know how to make sure you're having a great time.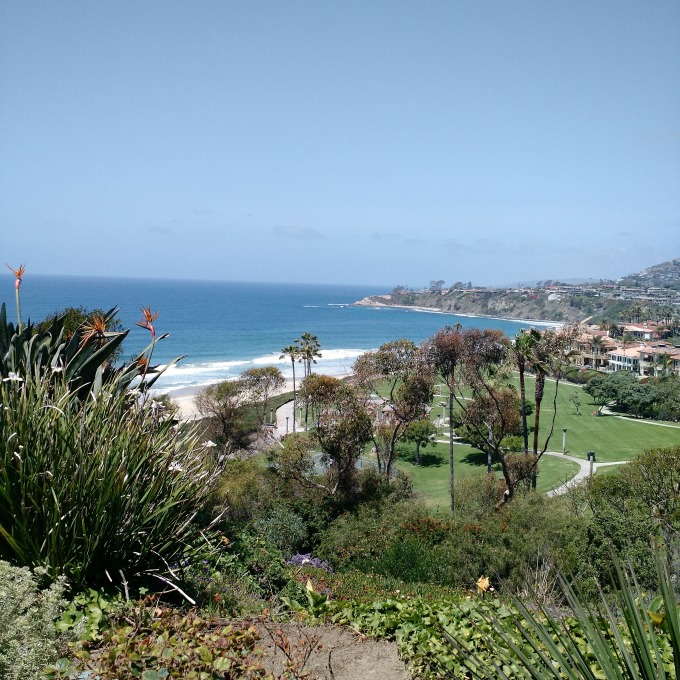 Last week, I ventured back to my stomping grounds of south Orange County, and attended a blog conference. This wasn't just any blog conference, though.  Oh no, this one is one of THE major conferences to attend – Mom 2.0.
Now, I know what you're saying…"But Greta, you're not a mom…"  I know, I know! Before attending, I made sure that this was going to be worth my while, and be a good fit.  And it definitely was. If you're a blogger, or a social influencer, or you'd like to be one, I highly recommend considering the investment in Mom 2.0. Read on to see why.
My reasoning for attending conferences is multi-fold.  I like to make connections with people – other bloggers and influencers, and to be honest, brands too.  Secondly, I like to meet the people that live in my computer. Sometimes it's reconnecting with them, and other times it's meeting for the very first time in person.
Why Choose Mom 2.0?
First off, the folks that put on Mom 2.0 go ALL OUT.  There's not a stone left unturned, and they are making sure that everyone is having a good time. From the amazing location (um HELLO! Beachfront views and the Ritz Carlton!) to the great food and friendly faces, they put a lot of effort into making the conference comfortable.
Second, Dove is the title sponsor.  And if you thought the Mom 2.0 peeps went all out, Dove goes "yeah…we're gonna need to pump that up a notch or two hundred." The Beach Boho party, which was the first night, was so over the top amazing that we couldn't wait for the rest of the conference. There was food and wine, great conversation, a really amazing view, and fun things to do, like getting your aura read, flash tattoos, and dancing.
The next morning, there was yoga overlooking the beach, again sponsored by Dove, for those that wanted to participate. How fun is that? I opted not to participate, as I wouldn't have had time to take a shower and get ready for the day after the yoga session. The day then started with the keynote speaker, Soledad O'Brien.  Yeah, that Soledad O'Brien – the one from the Today show and CNN. That was the kickoff to a great day full of sessions about connecting with others. The sessions were capped off by Rita Wilson (!!!)  Y'know, no biggie.  Just a HUGE Hollywood star coming to talk to us about what we do.
I had scheduled some meetings with brands for this day, so I missed some of these sessions. From what I heard, they were pretty fabu-tastic.  Yep, that's my new word.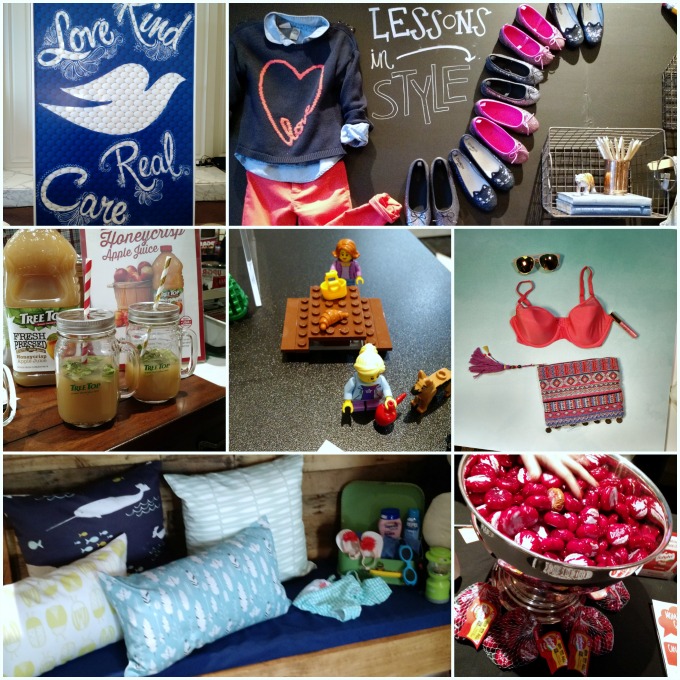 On the last day, there were some really great sessions about honing your craft. Sessions about doing video with Charlie Caplan from How to Be a Dad and Periscope with people like Alice Chase and Amiyrah Martin and running a partnership with Vera Sweeney and Audrey McClelland.  Really strong experts that are truly doing it!
One of the downsides about conferences, at least for me, is the nerves. And when I get nervous, I get that nervous sweat, which is oh so attractive. It's not like you can easily disguise it, either. People notice when you're sweaty. That is one of the reasons that I was excited to try out the new Dove Advanced Care Antiperspirant.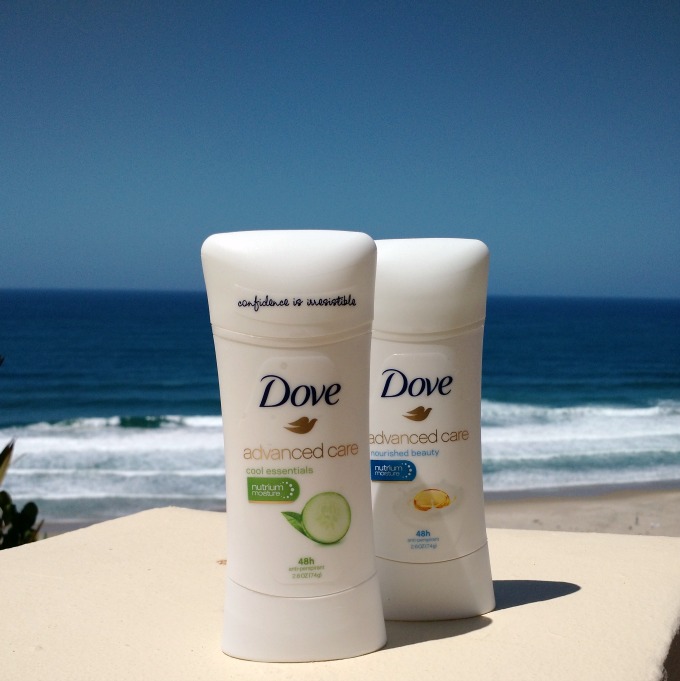 A couple of the brand suites were actually really hot and stuffy, and a few of my meetings I was really nervous.  Like that "oh dear, please don't let me say something really inappropriate or gush sweat" nervous, but Dove Advanced Care kept me cool and dry. The cool essentials variety had a nice, fresh clean scent that I really liked as well.  You know how sometimes when you start to sweat and there's that rush of "ooh baby powder fresh" scent?  There was none of that with the Dove Advanced Care Antiperspirant.
One of the other great things about Dove Advanced Care Antiperspirant is the skin loving ingredients. It keeps you dry from sweat, but doesn't dry your skin out.  How?  Magic, I'm sure.   They tell me it's really the NutriumMoisture that's built in to the product.  It not only helps keep your skin moisturized, but helps it replenish itself and combat shaving irritation.  Who doesn't love that?
I know what I'm going to reach for in potentially stressful situations.  And be sure to pack for the future conferences that I'm attending.  Well…at least one item I'll be packing.
Have you tried the Dove Advanced Care Antiperspirant?  What did you think of it? And – perhaps just as important – Will I be seeing you at Mom 2.0 next year?