Make a great DIY coffee scrub, quickly and easily.  Prefect for gift giving, too.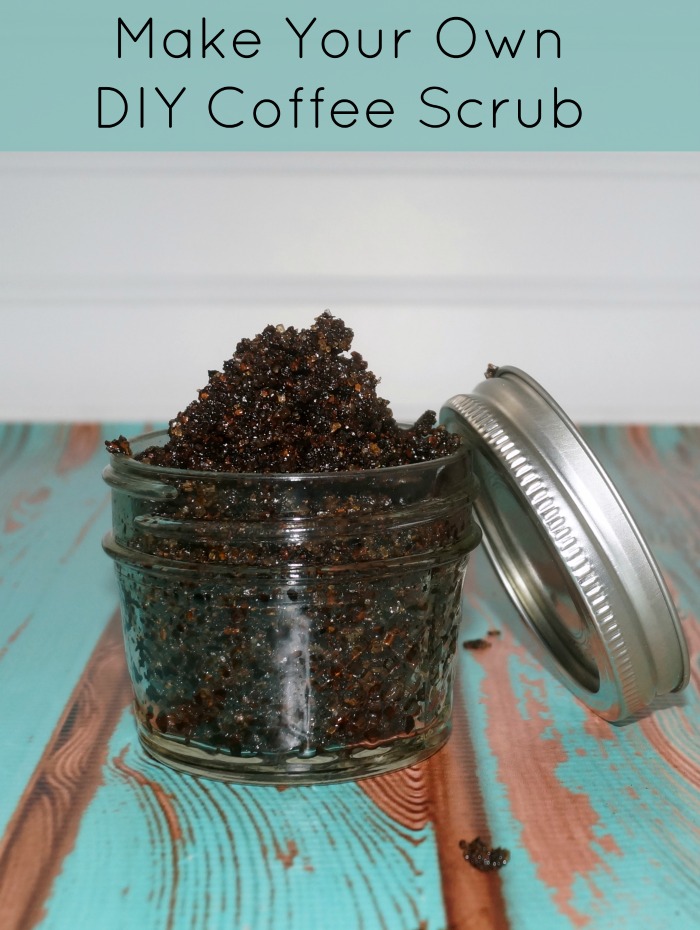 I don't know about you, but during the winter months, sometimes I tend to neglect my skin. I know – I'm such a bad person! I mean, I moisturize it and stuff, but I don't tend to exfoliate my skin or deal with any of that kind of stuff. Especially on areas like my legs or my body where no one is really going to see it anyway. That's where a really great exfoliating scrub. Like this DIY coffee scrub, comes into play.
This DIY coffee scrub has added benefits, too. Did you know that coffee is believed to help eliminate cellulite? It's true! And the olive oil used in this DIY Coffee scrub helps to penetrate the top layer and into the middle layer of your skin, where the stretch marks like to hide. Whoa, right? The best part – the DIY coffee scrub is quick and easy to make, and affordable, too.
How to make a DIY Coffee Scrub
Greta
Yields 1
How to Make Your Own DIY Coffee Scrub
An easy to make DIY coffee scrub that both exfoliates and helps to battle cellulite.
5 minPrep Time
5 minCook Time
10 minTotal Time
Ingredients
2 Parts ground coffee. You can use coffee grounds that you've brewed. It will result in a softer scrub.
2 parts turbinado sugar.
1 part olive oil.
1 jar with a tight fitting lid. I'm using a half pint mason jar.
For this half pint Mason jar, I used about 1/2 c ground coffee, 1/2 c sugar, and 1/4 c olive oil.
Spoon
Bowl
Measuring cup
Instructions
Make sure your jar, and all utensils are clean and dry. You don't want any kind of cross contamination.
Measure out your coffee and sugar and place them into your bowl. Stir to mix.
Add your measured out olive oil. At first, it looks like it won't be near enough moisture. Keep stirring. It will magically become combined.
If, on the off chance, that you do need more oil, add just a tiny little drizzle and stir. This DIY coffee scrub can get too wet quickly.
Once the DIY coffee scrub is at the perfect consistency, somewhat like wet potting soil, pack it into your jar. Spoon it in, and push it down with the back of your spoon. Screw on the cap, label it, and enjoy!
7.8.1.2
38
https://www.gretasday.com/how-to-make-your-own-diy-coffee-scrub/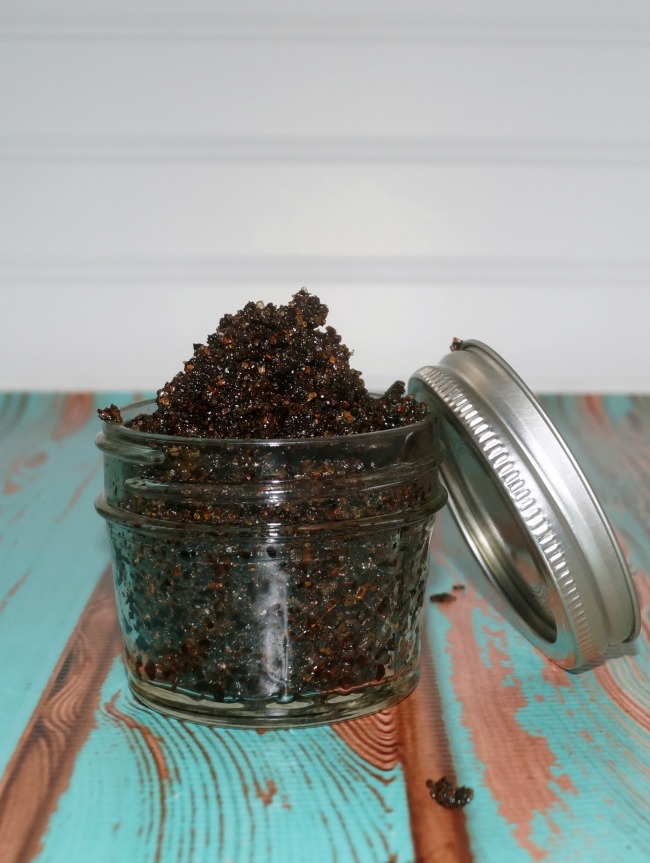 Voila! You have made your own DIY coffee scrub for a tiny fraction of what this would cost in a store. This makes a great gift for Mother's Day, Bridesmaids, or even in a guest basket for visitors.
For more fashion, beauty and style posts, visit a few of my favorite bloggers: