I may have mentioned this a time or two, but I love glitter. It's seriously my best friend, and we go everywhere together. Mainly because I can't get it off me completely, but I'm okay with that. One of the things that I'm always looking for is a way to make something glittery or sparkly, but not messy. That's a tough task.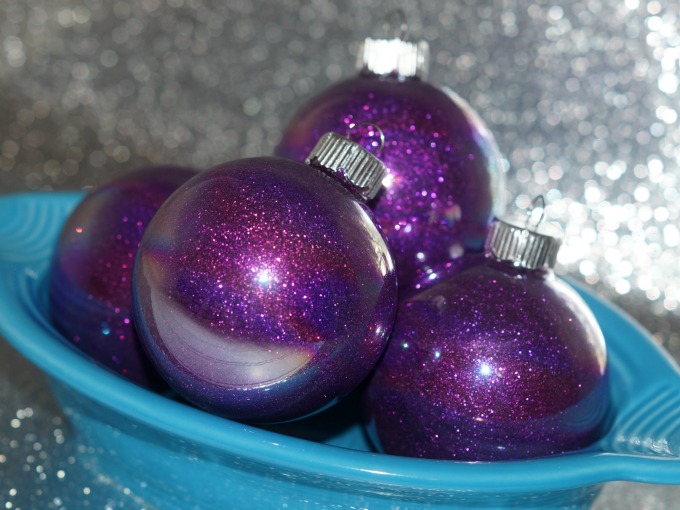 It's in this vein that I am making this glittered glass ornaments for my Christmas tree this year. You see, it's the first time in a long time that I've put a tree up, and I don't have any ornaments for it. DIY to the rescue! These glittered glass Christmas ornaments are really easy to make, and are pretty affordable, too. Customize them to your favorite color, and you'll have something totally unique.
How to make Glittered Glass Ornaments
Affiliate links.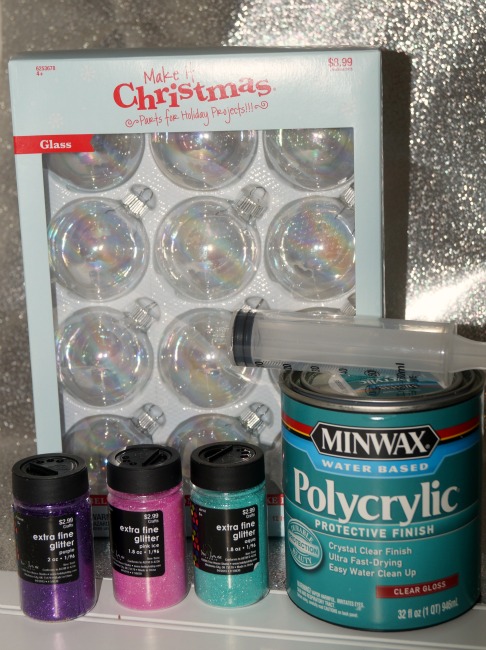 Supplies
Clear Glass Ball Ornaments. These have a bit of an iridescent finish on them. You can get these at pretty much any craft store.
Polycrylic. You want the gloss kind.
Ultra Fine Glitter. You'll want one of the larger bottles, as you'll use a fair amount of glitter.
Scrap paper
Funnel
Directions
Take the tops off the glass ornaments. Set aside.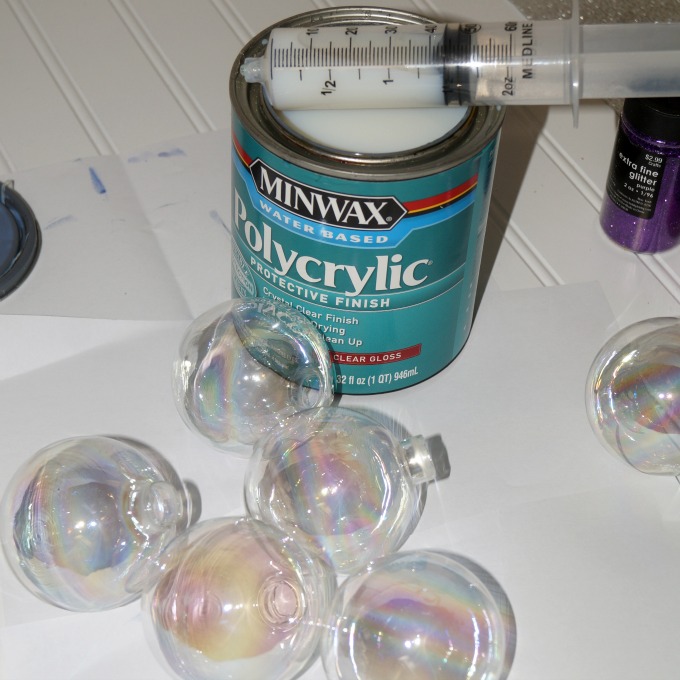 Open the Polycrylic, stir it up, and draw a syringe of it.
Squirt the Polycrylic into the ornament. It will take about 10cc.
Swirl the Polycrylic around. Drain the excess. You can re-use the excess.
Put a funnel in the mouth of the ornament. Pour a generous amount of glitter inside. I'd say I use a good tablespoon of glitter. Remove funnel.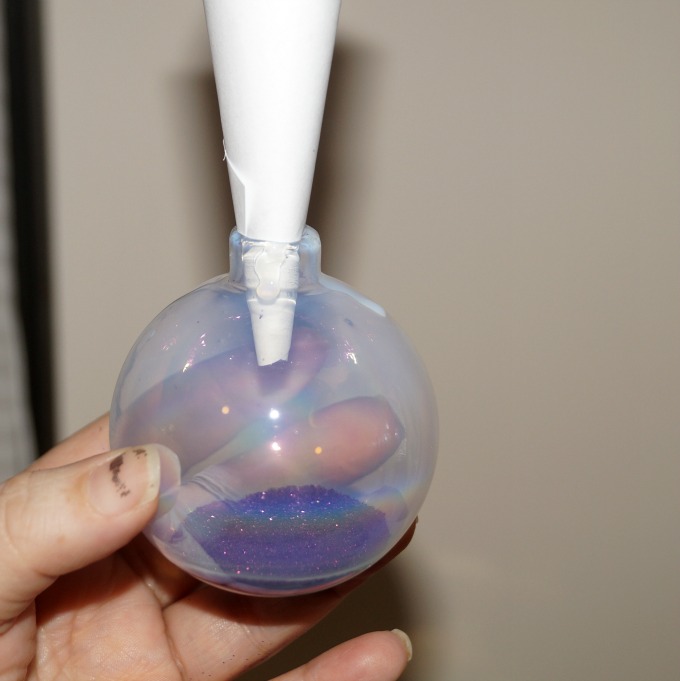 Swirl the glitter around, making sure to coat all of the inside of the ornament. Sometimes I put my finger over the ornament opening and shake it to get glitter everywhere.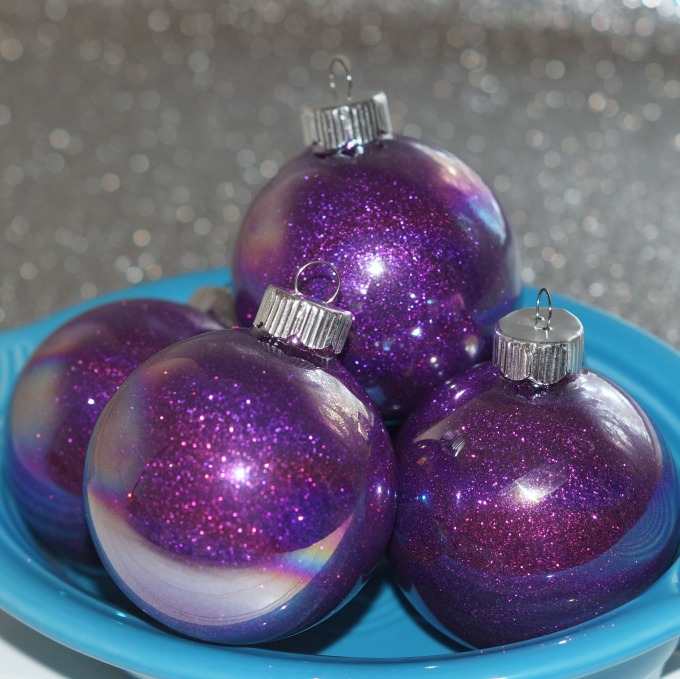 Dump out the excess glitter. You can re-use this, as long as it's not all glue-y.
Set aside and let dry. You can put the top back on after a couple hours or so.
Helpful Hint – The ornaments I'm using have an iridescent finish, which gives a really unique look when paired with dark colored glitter. They also have clear glass ornaments.
These glittered glass ornaments are quick, easy, and inexpensive to make. They run about $1 each and take less than 5 minutes to make.
For more Christmas and winter ideas, visit a few of my favorite bloggers: