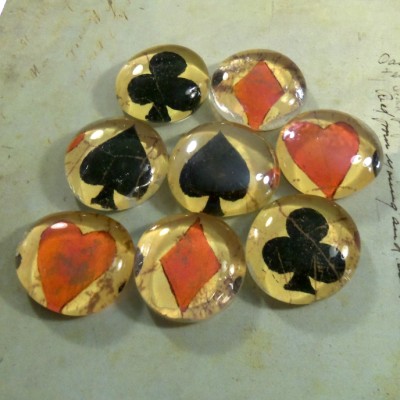 Dad is such a tough guy to shop for. It's so hard to find a manly craft to make for him, too. Try these awesome glass magnets! They're inexpensive, useful, and they can be swapped out to any type of theme you want.
You will need:
Flat backed Glass Marbles – I use the large and the small ones. Try to get the ones that don't have the iridecent coating. You can generally get these at dollar stores.
Images – I like to use scrapbook paper.
Diamond Glaze or a similar product
Magnets. You can use either the neodymium or regular disc magnets.
E-6000 glue
Tools
Hole punches that are sized the same as your glass pieces. While these aren't necessary, they make the job one heck of a lot easier! For the smaller glass pieces, I use a 5/8 inch round punch, while I use a 1 inch round for the larger ones.
Scissors
How To Make Glass Marble Magnets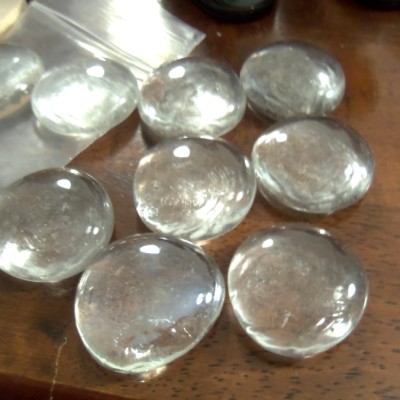 1.) Clean your glass pieces. They probably have a little bit of film on them, and this will just make them look nicer. You can either wash them with warm soapy water, or use a paper towel or soft cloth to wipe them off.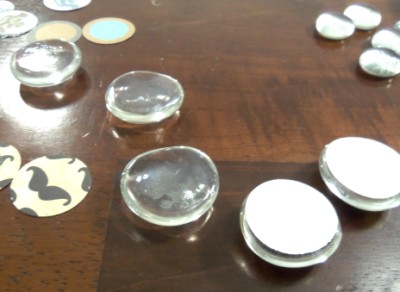 2.) Place your glass marbles over your images, deciding which ones you want to use. Either trace around the image and cut it out with scissors, or use your punch!
3.) Using your Diamond Glaze, apply a thin coat to the flat side of your glass marble. Place your image, making sure that the edges are attached. I like to use a little brush, but your fingers work well, too. Make sure that your image is against the flat side, showing through the dome. I may be speaking from experience.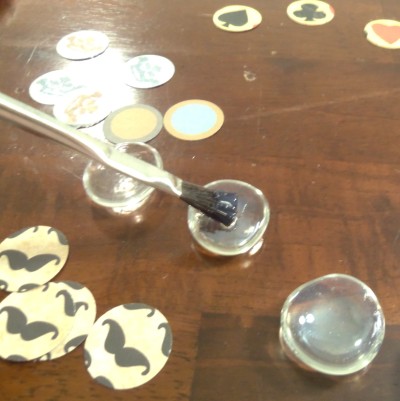 4.) Set aside and let dry. I leave mine overnight, but generally within an hour or so, they're ready to go.
5.) This step is totally optional. Coat the back of your image with a layer of your diamond glaze. This will help seal the images. Sometimes I do this, sometimes I don't. Let dry again.
6.) Attach your magnet using E6000 glue. Let dry.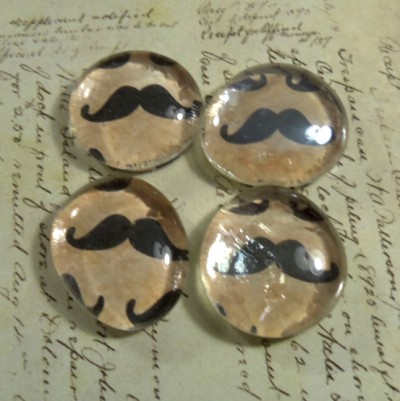 Your magnets are now complete. I've made tons of these. They're great for gift giving and are fantastic sellers at craft fairs.
Total time: An hour or so, including drying time
Total cost: $5-7 to make 20-30 magnets