Shopping for a computer can be an intimidating experience for the unprepared customer, especially with the many options in computer brands, styles, and features, plus the overall cost of such a large purchase.
The internet's best-respected electronics publications all agree that buying a computer can be simplified by asking yourself a few questions to analyze how your needs meet the offerings of different computer makes and models. These questions can simplify the process and guarantee that no matter if you choose Lenovo, Dell, or Apple, you'll be happy with your choice.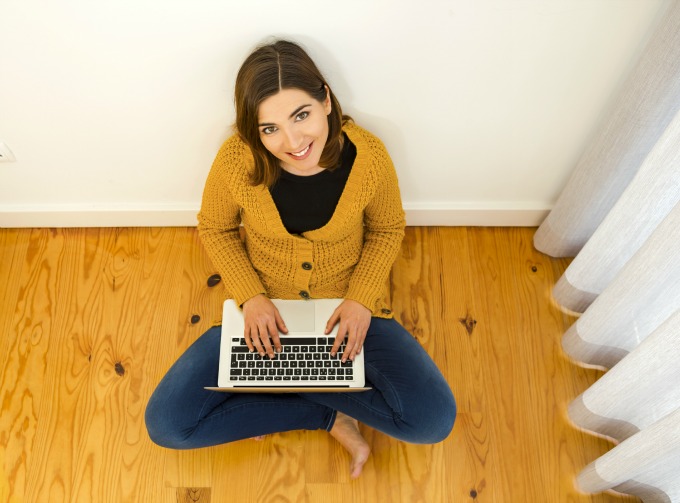 What Are Your Computing Needs?
The first and most basic question to ask yourself is how you will be using the computer. After all,
someone using a computer every day will have different needs than an occasional user, just like
someone who uses the computer for gaming or entertainment will need something different than
a high-performance school or work computer.
Many manufacturers include technical specifications about their computers that highlight the computer's high-performance technology, but the average consumer and computer user will rarely use most of these features, so don't be swayed with fancy words and technological jargon.
Experts agree that one of the best ways to get a good value on your computer is to avoid purchasing extra features or performance boosters you won't use or don't need. This is why knowing how you will use the computer is so important—a high-powered graphics card is a must for a gamer, but most other users don't need it and would be wasting their money to add it to their device.
It is also important to think about how you'll be storing your data. If you primarily use cloud-based or online file storage, you can save money by not adding extra storage to your physical computer. However, if you save things on the hard drive, you'll want to make sure your computer has sufficient storage.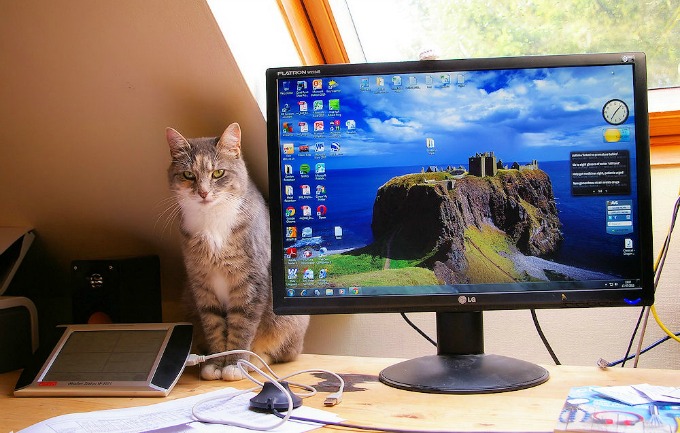 Do You Need a Desktop, a Laptop, or a Netbook?
After deciding how you will primarily use your computer, you'll want to think about where you will be using it. There are lots of styles and configurations of computers, so deciding if you want to move around a lot or just use your computer in one place can help decide if you need a netbook, a laptop, or a desktop.
A netbook is a small, compact laptop that typically comes with a 10" to 12" screen. The computer is designed to be portable and to prioritize battery life over high-performance features. Netbooks are often used like a tablet and can be a great option for people who don't need extra frills or a super fast operating system, but instead want a machine they can use on the go.
Laptops are larger and more powerful, but their higher performance comes with decreased battery life. When buying a laptop, it is incredibly important to find out how many cells are in the battery; most laptop batteries have two to four cells, and the more cells you have means you have more power. Laptops are a good fit for people who want a larger keyboard, built-in optical drive, and some gaming abilities.
Although they used to be the go-to for all computer purchases, desktops have recently lost much of their industry lead to laptops and netbooks. Desktops offer high performance and lots of options for customization. There are two desktop options: the all-in-one CPU or a traditional tower-style CPU. A desktop with a tower provides more power, memory, and speed and gives users the ability to add or remove features of the computer.
All-in-one desktops represent the largest growing segment in the computer industry. These desktops have everything built into the monitor, so the entire computer is one piece. All-in-one desktops offer a small amount of portability and can double as an entertainment system, but they aren't as powerful as CPU towers. Plus, if there is an issue with the monitor, you may have to replace the entire computer instead of just the broken piece.
What Technical Specifications Are Most Important?
Almost all consumers agree that the most overwhelming part of choosing a new computer is deciding the technical specifications—between the numbers, components, and jargon, it is easy to get swept into the hype and add features you don't really need.
Some electronic publications recommend ignoring most lower-level specifications, but a few of them can actually make a huge difference in how the computer is used and enjoyed.
The biggest technical choice is getting a processor that meets your needs. In this area, almost every computer has into a processor from one of two manufacturers: AMD or Intel. Intel processors are much more common than AMD because AMD tends to offer slower performance.  There are three versions of the Intel Core processor: Corei3, Core i5, and Core i7. Although you can still purchase the old Pentium and Celeron processors, these pieces should be avoided because there are vastly superior options. Of the three main Core processors, the i3 is the simplest and works for basic computer tasks, the i5 is the most widely available processor and what is in most computers, and the i7 is really only needed for users who are serious gamers or video editors.
Another big decision is choosing a hard drive. The two main options are the large platter-style HDD that is found in most desktop computers, or SSD drives that are faster, smaller, and more expensive. Most industry publications agree that your hard drive should be at least 750 GB and that you should get at least 4 GB of memory.
Conclusion
Although buying a new computer can seem like a daunting decision, asking yourself the previous questions can help narrow down your options to simply find something that will work for you.
You can save money on a new computer by regularly checking vendor sites like Dell or Lenovo, as well as stores like Best Buy or Tiger Direct for comparison shopping. These sites all put some computers on sale or offer mail-in rebates with no rhyme or reason, so checking regularly can help you know all the current promotions.
Spending time to evaluate your needs can save you tons of money on a new computer as you buy an item that will truly meet your needs.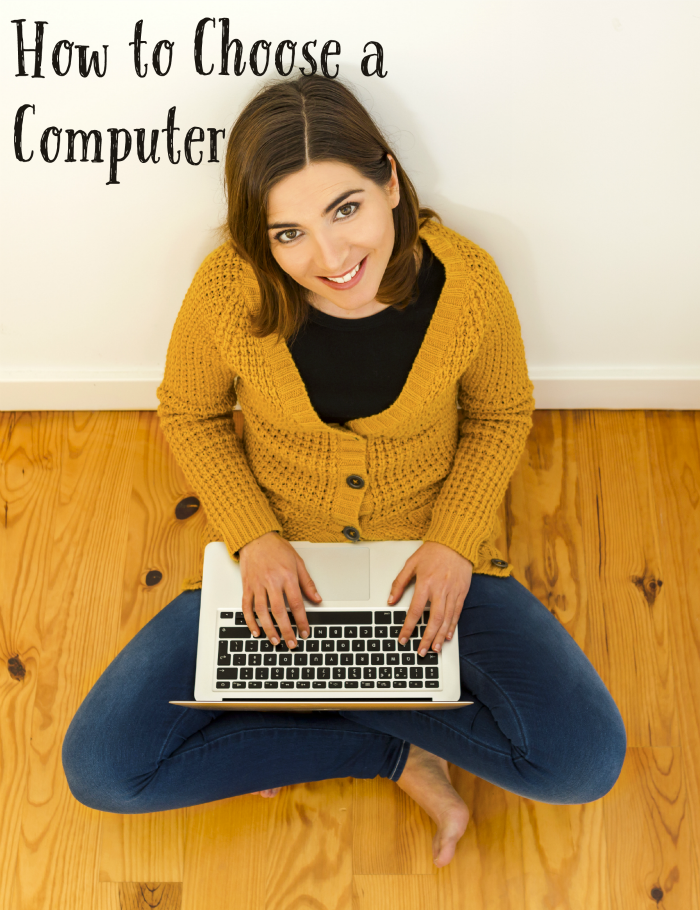 photo credit: DSC00224 Looking for the mouse via  (license)