My mom is mad about houseplants. One of the things that she's always done was repurpose unusual containers to create interest in her houseplant collections, and create terrariums. I've made a bajillion terrariums, and realized I'd never shared one. So, we're making a great mini terrarium that allows you to grow your own four leaf clover.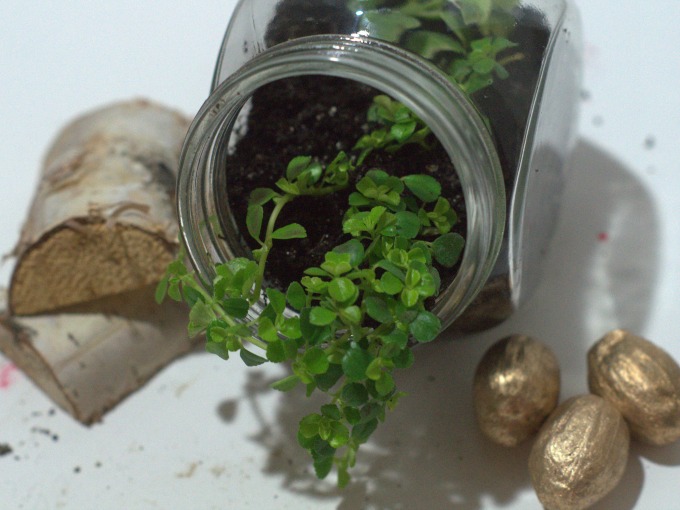 I've mentioned a few times here that my parents are hippies.  Like, full on back to the land movement built their own house with their own hands hippies. This helps to explain my mom's love of houseplants.
How to Create a Lucky Mini Terrarium
Making a DIY Mini Terrarium is easy.  You need just a few items, and about 10 minutes.  Links may be affiliate links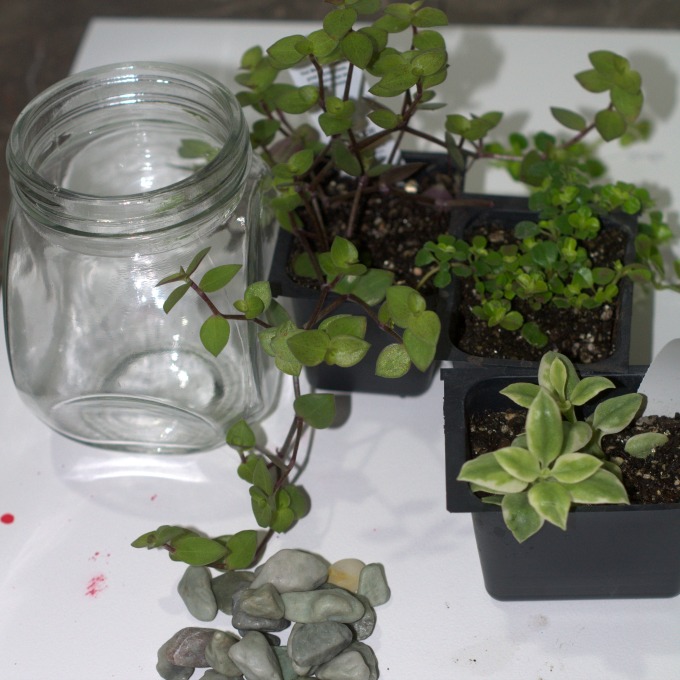 Terrarium Supplies Needed
A small jar. I'm using this jar that I found at Dollar Tree.
Gravel
Soil
Small Plants
Spoon
Scissor or pruning shears
Mini Terrarium Directions
Take a trip to your local nursery, and choose some healthy, but small plants for your mini terrarium.  The plants I selected are in 2 inch pots, and were relatively inexpensive.
Water your plants. Let the soil really absorb the water.  Doing this a few hours to a day before you want to build your terrarium is perfect.
Wash your jar in warm soapy water, and dry well. This gets rid of whatever may be on your jar, and any grease or residue from the manufacturing process.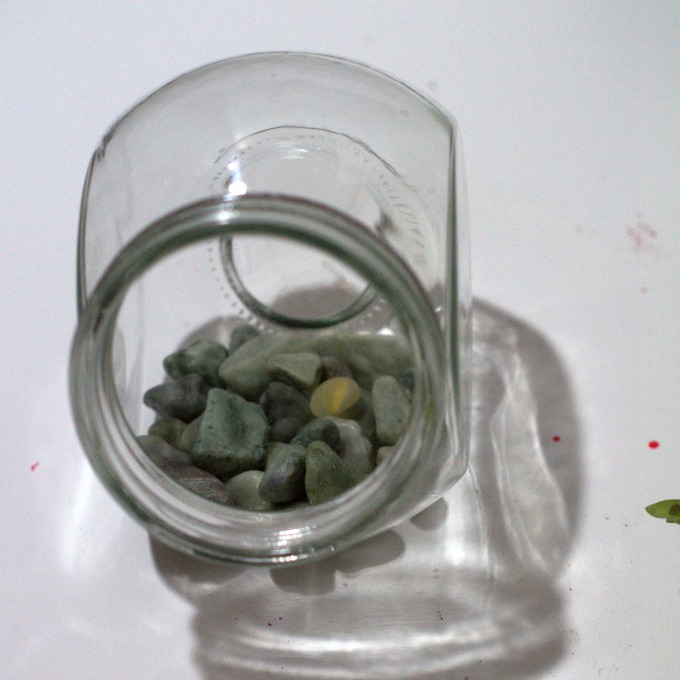 Add a shallow layer of gravel to the bottom of your jar. We need this for drainage.
Add a good quality potting soil on top of the gravel.
Place the first plant towards the back of the jar, adding soil around it as needed. Pack down gently, but firmly. I use a spoon to fill in the potting soil, and a pencil, knife, or chopstick to move the plant.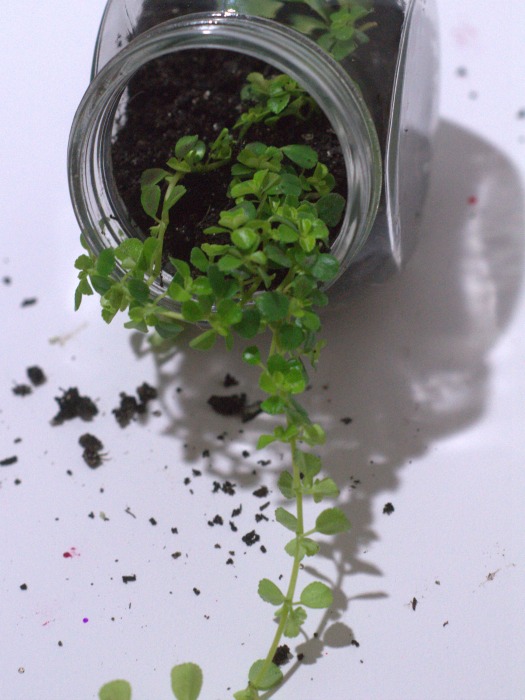 Add the second plant towards the front of the jar. In this case, we're using a trailing plant and letting it spill out of the opening in the jar.
Trim the plant as needed.  You can use pruning shears, but I just used scissors.  These plants are young and tender, so you really could just pinch the extra length off with your fingers.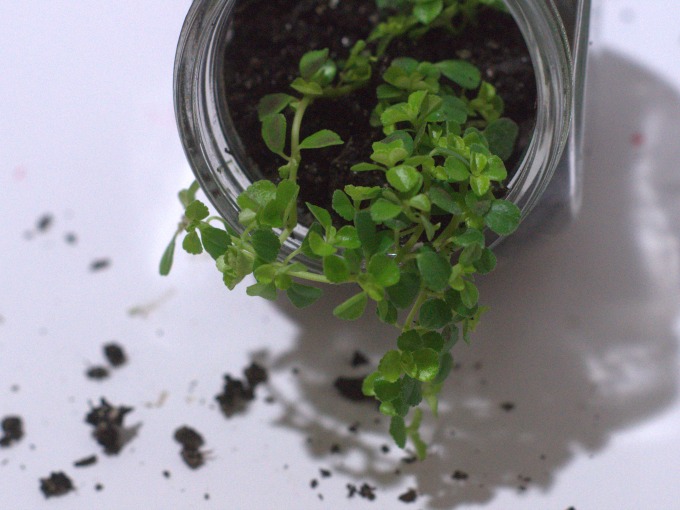 Press the soil down firmly, but not compacting it too tightly. The back of the spoon comes in handy for this step.
Water your plants lightly. We just want the soil to be slightly damp.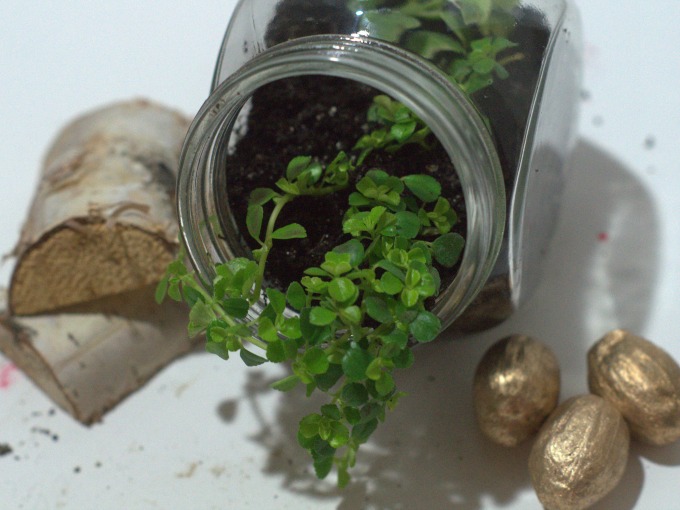 Voila!  You've created a great terrarium that's not too large to go anywhere. It can even sit on your desk.
Be sure to press your luck, and see all the other fab St Patrick's Day projects