Guys can be so difficult to shop for. They want something awesome, but don't want to tell you what that awesome item is. ORRRRR…they genuinely have no clue, and no idea, about what it is that they want. Or, my personal favorite when shopping for the men in my life – a vague explanation of an item that may or may not exist in reality. That's always a great time, tracking down some totally random thing.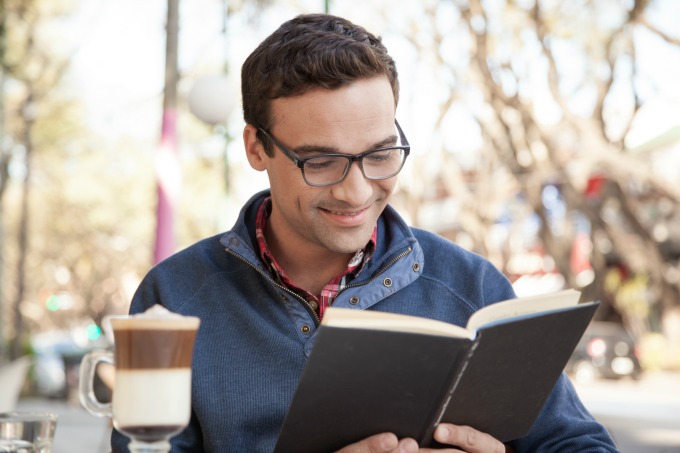 We're here to help you out. We've rounded up some of the most awesome gift ideas for the men in your life. No matter what their hobby, there's something on this list that's absolutely perfect for them. Outdoorsy? Check. Hipstery? Check. A total foodie?  Yep, they're taken care of, too.
Fabulous Gift Ideas for the Men in Your Life
Editorial samples may have been provided. Links may be affiliate links.
iBobber Sonar Fish Finder
Do you have that special guy in your life that loves to fish? He seems to love fishing more than life itself, and he's always out on the water, convinced he's finally going to catch the big one.  The iBobber is the perfect gift for him. The iBobber helps him find the fish, attracts the fish, and helps your fisherman reel them in. How fun is that?!!? It works via an app that you can download on your phone or tablet, and is compatible with just about any iPhone or Android device. $99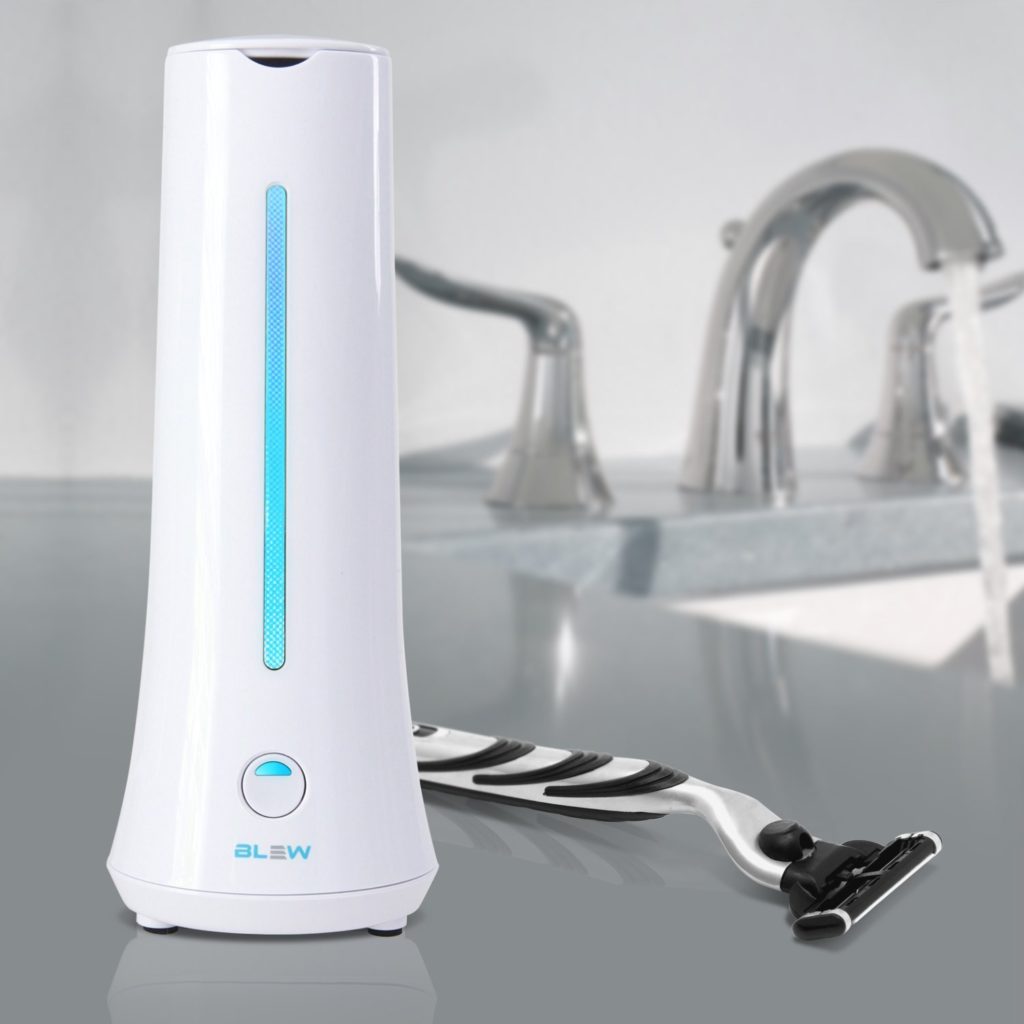 Blew Razor Dryer
Most guys have to shave every day.  Or they choose to shave every day.  Their razors get dull and they're always changing the blade. Blew razor dryer is here to help end that. As it turns out, razors get rusty and dull from oxidation, and being wet, not use.  Blew helps to keep your razor dry with a heated fan that automatically shuts off when your razor is dry. It also has a UV light to help sanitize your razor. $50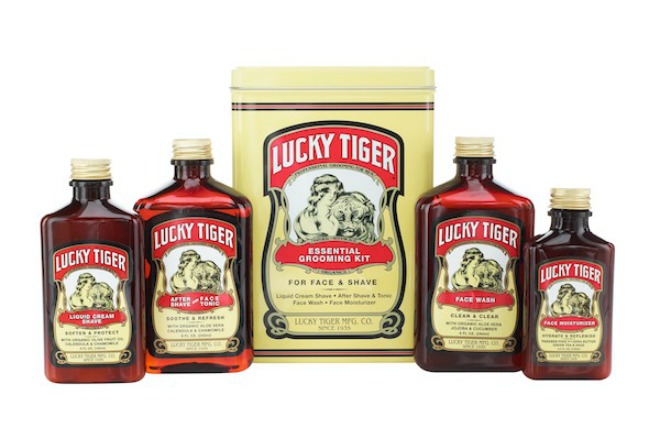 Lucky Tiger Essential Grooming Kit
There was a time when guys didn't care about their skin care regimen.  For most modern men, that time has passed. Lucky Tiger has put together a really great grooming kit that has a totally retro-vintage kitschy vibe. It's a throwback to their 1927 roots, and the set is designed to look like the products from the 1930s.  So fun! Items include Liquid Cream Shave, After Shave + Tonic, Face Wash, and a moisturizer.  These are items that are designed to work together, and formulated for his skincare needs with great natural and organic ingredients. $55
Kevin Coss Tie Clips
Some guys still have to wear a suit and tie to work.  The horror! Let them express their personality in an awesome way with these really fun tie clips from Kevin Coss. They're handmade, and come in a myriad of different styles. They have guitar and drumstick ones and golf or baseball ones.  Even hockey! They also have tie clips that are more simplistic and elegant.  Y'know, apparently not everyone wants to proclaim their love of something.  Crazy, eh?  From $25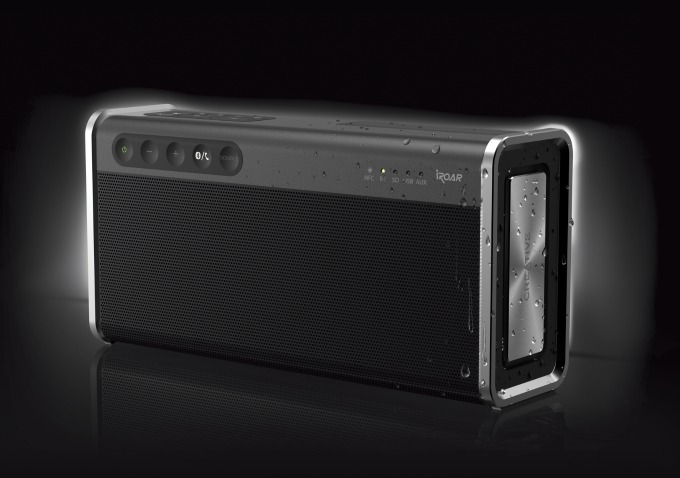 Creative iRoar Go Bluetooth Speaker
If you're a music lover, and you're looking for a portable speaker, this is the speaker for you. As the portable version of the modern classic Roar speakers, the iRoar Go bluetooth speaker is constructed like a regular speaker, with a subwoofer and two tweeters. It has a 12-hour battery life, so you're sure to have tunes the whole time you're out enjoying yourself.  And it's water resistant!  That's a total win!  Take it to the dock or the beach. Or heck, take the Creative iRoar Go with you on a camping trip. It has wireless capabilities, and can be used as a MP3/FLAC player, voice recorder, Bluetooth speakerphone, an external USB Sound Blaster sound card and a battery bank.  Phew! $200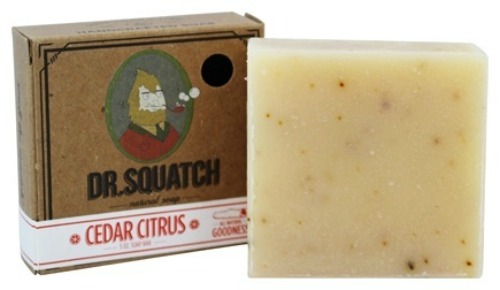 Dr Squatch Soap Co
I am a huge fan of handmade soap and artisan bath and body goods. Usually, though, those things are pretty girly, and there's not a great solution for the fellas. If they do have a men's line, it's usually something like patchouli or evergreen scented. Dr Squatch has changed all of that. They cater to men, and their needs. Because it's created by men, for men, they get what guys want. I kind of love the scent of their Gold Moss Scrub soap.  Dr Squatch also offers organic colognes so you, too, can scent layer.
Atari Flashback Portable Game System
When I was a kid, we had one choice of game system – Atari.  There was no Nintendo or Xbox until much later. The Atari Flashback Portable game system is a handheld player that is loaded with 60 classic Atari games.  Now you can satisfy that Frogger, Asteroids, or Pong itch anywhere you go. It's perfect for that person that remembers those days fondly, or maybe just has an affinity for all things retro and 80s.  $80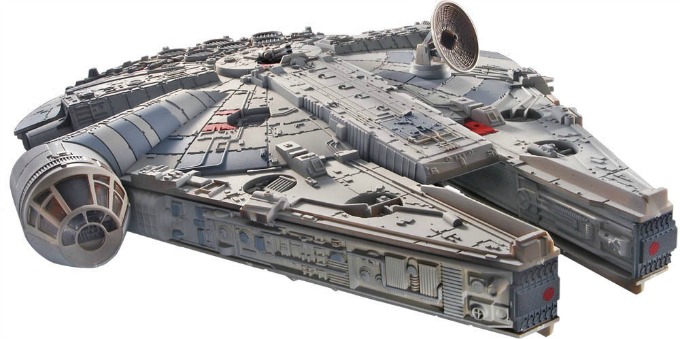 Star Wars Snap Tite Models
We all know someone that's a huge Star Wars fan. Get them something that they'll enjoy while also giving them something to do with their time.  These Star Wars models are easy to put together, and have action lights and sounds. They can be displayed after construction, which is a perfect thing to add to a bookshelf in his office. Available in models like Imperial AT-ACT Cargo Walker and Rebel U-Wing Fighters. Starting at $25 Each.
Kuhn Rikon 5 Piece BBQ Set
Most men love to grill. I don't know what it is, but it's like it releases something primal in them. Stoke those fires with this amazing BBQ set from Kuhn Rikon. The set comes with a turner, tongs, basting brush, and grill brush that are all stainless steel.  The tools are long handled, and packaged in a gorgeous brushed aluminum case that stores the BBQ tools safely and securely. It makes a great gift that he'll use again and again. $125
Ultra C-TI Knife from SOG Knives
A lot of men carry a knife.  Whether it's an all-in-one tool, or a pocket knife, there usually there to cut something for you, with glee. Why not upgrade his knife with this one from SOG Knives? It's super lightweight, quickly fold and unfolds, and has a safety feature to keep your fingers from getting sliced. This knife even doubles as a money clip.  It's compact, and can fit in your pocket with no issues. $134.
No matter the man in your life's style or aesthetic, there's something for everyone here.
Which of these gift ideas for guys was your favorite?