Do you know the history of Santa Claus? Sure, most of us know him as the jolly fat man that brings us gifts every year. But there's more to the legend than that.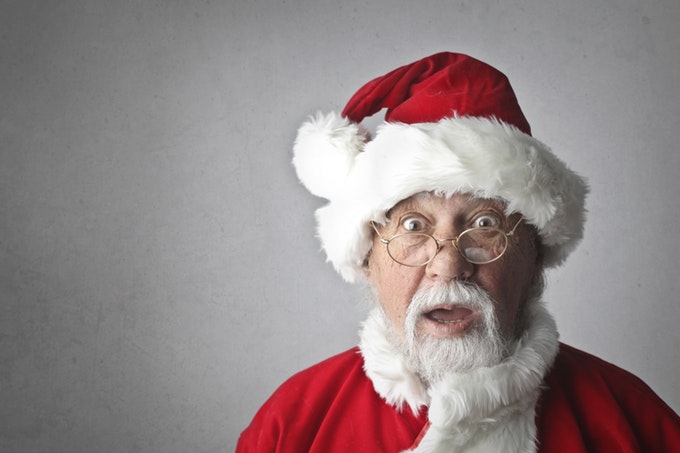 Many small children fear that bright red suit and the man staring at you from behind the white beard. However, most kids eventually warm up to Santa. They recognize the holiday season, and look forward to that time of year. And on Christmas morning, they squeal with delight when they discover Ol Saint Nick has snuck into their home and left colorful gifts under the Christmas tree.
Let's just look for a minute about where Santa came from, and what meaning he brings with him on his yearly, worldwide journey, as we discover the history of Santa Claus.
The History of Santa Claus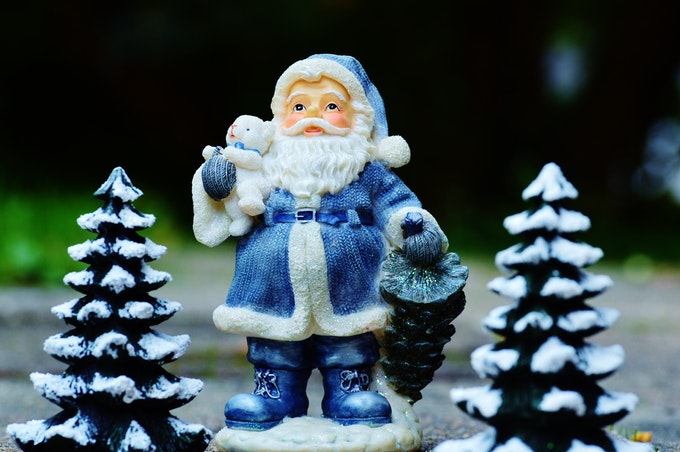 Santa throughout history
Santa goes by more than one name. In Europe, he's often referred to as Saint Nicholas, Sinterklaas, Father Christmas and Kris Kringle. Most young children all over the world just call him Santa.
In many countries, Santa or Saint Nicholas actually delivers gifts on December 6 – St. Nicholas Day. There are many tales dating back hundreds of years of a huge man delivering gifts on St. Nicholas Day.  Historically, Saint Nicholas was depicted wearing bishop's robes. Nowadays, he is shown in his bright red suit trimmed with white fur, along with sturdy black boots.  Santa is always shown as having a moustache and a beard.  This more modern-day image of Santa appeared in the U.S. and Canada in the 19th Century, after he was immortalized by cartoonist Thomas Nast.
In Britain, Father Christmas dates back to the 17th Century, and surviving pictures of him show him as a jolly round figured man dressed in green robes. Today, the British Father Christmas is depicted as the traditional American Santa.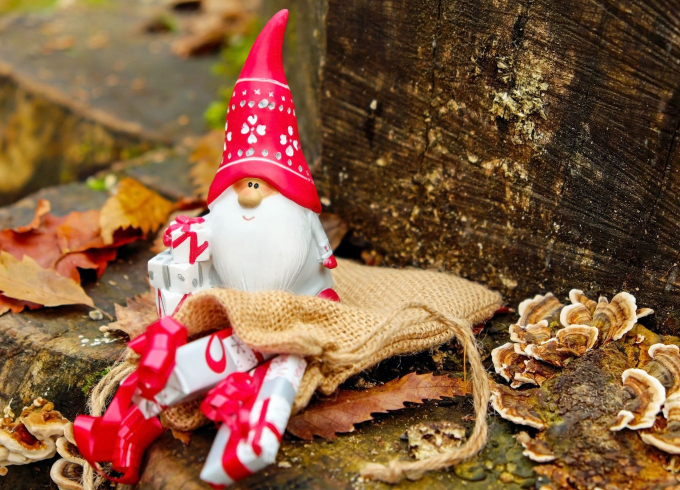 Santa Comes Down the Chimney
With a fireplace as the only source of heat in many homes, in the 19th Century, it only made sense for the chimney tradition to appear. Santa would use the chimney to enter someone's home when the front door was locked.  The hearth of a fireplace was believed at one time to be sacred. It wasn't just Santa that left gifts there.  Elves and fairies in many folklore tales also left gifts on the hearth for the family.
Even though Santa has become modernized today, we still have traditions that kick off every December, in preparation for the arrival of the big red man.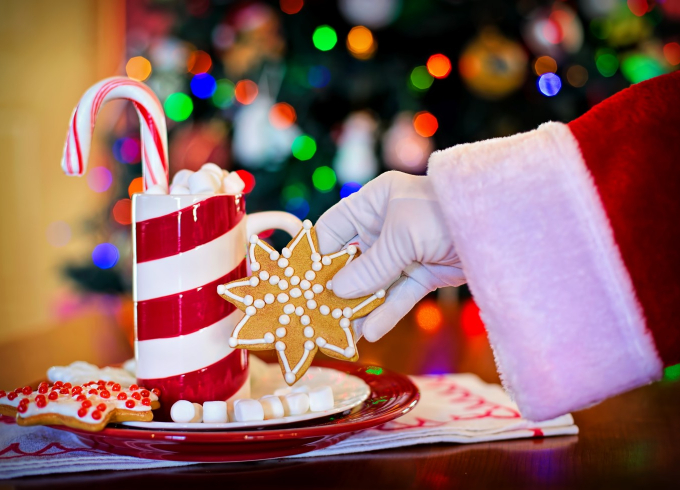 Many children today visit the department store to see Santa and remind him of what gifts they want for Christmas. Others leave cookies and milk out on Christmas Eve for Santa and his reindeer to eat. Stockings are still hung, if not on the fireplace mantle, on door knobs or tacked to a wall for him to find easily. The most modern ritual is that of NORAD tracking Santa as he flies around the world on Christmas Eve, delivering gifts.
So, there you have a history of Santa Claus. From all accounts, he was a real person that has taken on the personification of a large, happy, bearded man delivering gifts with his trusty reindeer to all the children of the world.  Maybe – just maybe – there really is a Santa Claus after all?