Sometimes you need to give a gift of style. It might be that one woman in your office that is always impeccably dressed. Maybe it's a friend, or a sister in law that is on top of the latest trends. Maybe you're the one with the most fashion sense of anyone you know, and you know what – I'm a big believer in treating yo'self.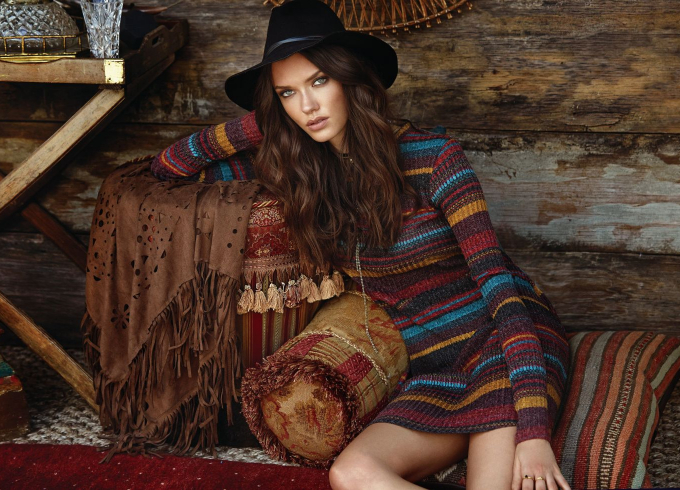 Whoever the fashion maven in your life is, you need to get her a gift, and it needs to be kind of awesome. Never fear. We've rounded up some of the best gifts out there, at every budget, and for every style. Looking for something for the guys?  Check out our gift ideas for men, and the Dapper Gentlemen guide, too.
Gift Ideas for the Fashion Forward Woman in Your Life
Editorial samples or payment may have been provided. Links may be affiliate links, and we make a small commission if you purchase through them.

EyePockit
EyePockit is billed as "The Glasses Case with Extra Space." What it really is is a small, hardsided clutch that's perfect for travel or a night out. It has enough room to put your glasses, a little makeup or treasures, and a slots for your credit cards and ID. It even has a mirror inside the flap. Even better, EyePockit has RFID blocking technology to help prevent your information from getting lifted. $25.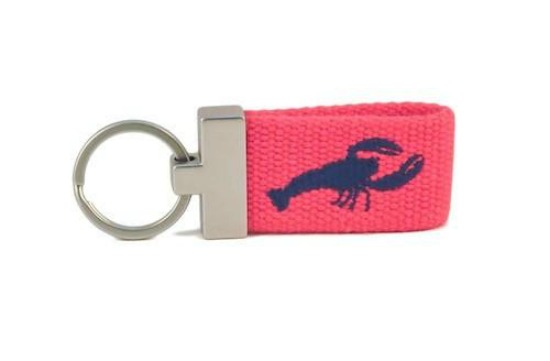 JT Spencer Key Fobs
JT Spencer specializes in the southern preppy aesthetic. While their main offering is embroidered belts, they do have a few other accessories like key fobs and flasks. The fobs are super cute, and add a little bit of personality to your keys.  They're not so long they get in the way, but gives you a little something to grab. Perfect for a stocking stuffer.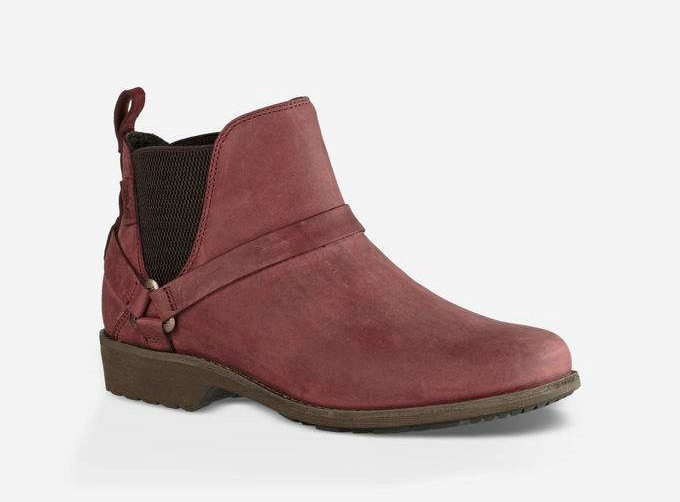 Teva De La Vina Dos Chelsea Boots
Teva has long been known for their outdoorsy shoes. There's a whole style of shoe that's generically become the Teva, after all. Welll…did you know they make really cute shoes too? They do! These fashion shoes have all of the great qualities of the regular Teva line, but don't look out of place in the urban jungle. The De La Vina dos Chelsea boots have fab motorcycle boot detailing, with an elastic gore.  And waterproof leather! Super cute, and available in 4 colors.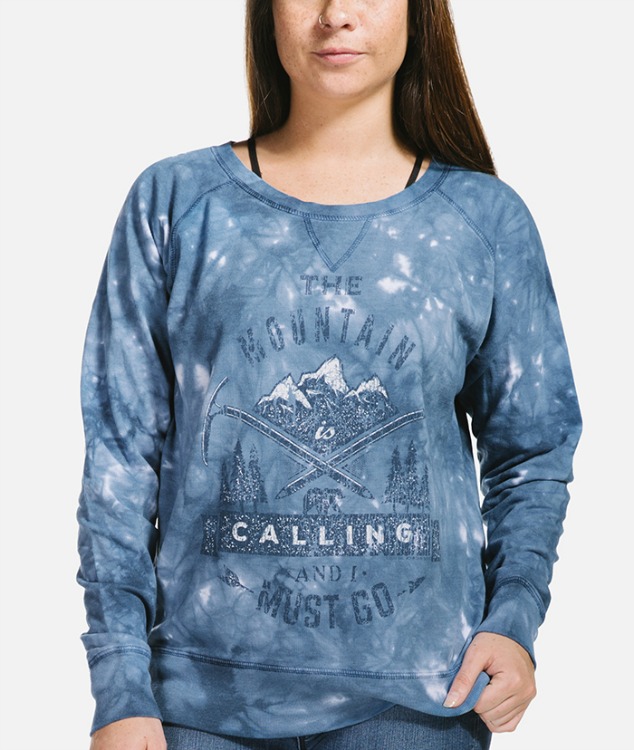 The Mountain Shirts
The Mountain has a great collection of fun shirts and apparel that are great for the person who loves animals and/or kitsch. Think tees with giant hedgehog or dog faces or wolves howling at the moon. They even have a licensed Manny the Frenchie line. WHOA! The Mountain also has some great travel-y/outdoor-y items that would make an amazing gift. I'm partial to the Mountain Calling slouchy sweatshirt. The items are great quality that you'll want to live in.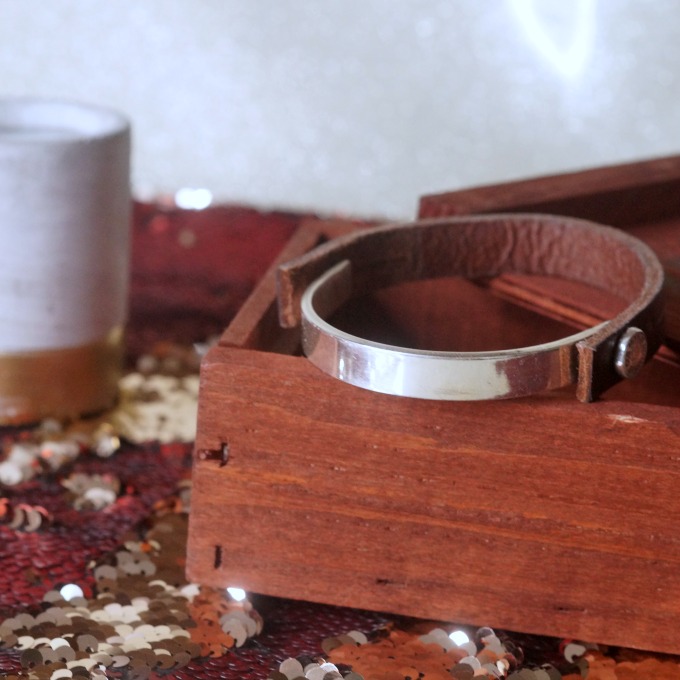 Backyard Silversmiths Spur Bracelet
I adore handmade and rustic items. There's just something about them that has that extra layer of love. You can really feel it in the Backyard Silversmith's items. The Spur Bracelet is made of 99.9% fine silver, and hand-forged in their workshop. It's finished with a piece of full grain leather, for years of wear. The bracelet is rustic and chic, yet so elegant. It's a great gift for the stylish man or woman in your life.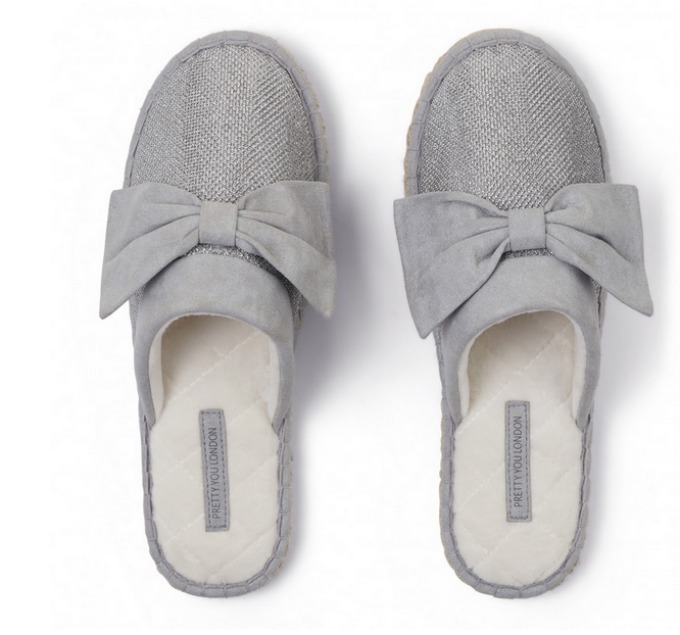 Pretty You Slippers
Almost everyone wears some kind of slippers around the house.  Sometimes they're little scuffs that just prevent you from walking on the bare floor, while other times they're really for warmth. Pretty You has some really great slippers that are oh so elegant. We're talking faux fur trim and velvet and velour. Oh, and sparkles, like these from the Tamara line. Ya can't forget sparkles. Pretty You's slippers are affordable, and comfortable, which is a total win.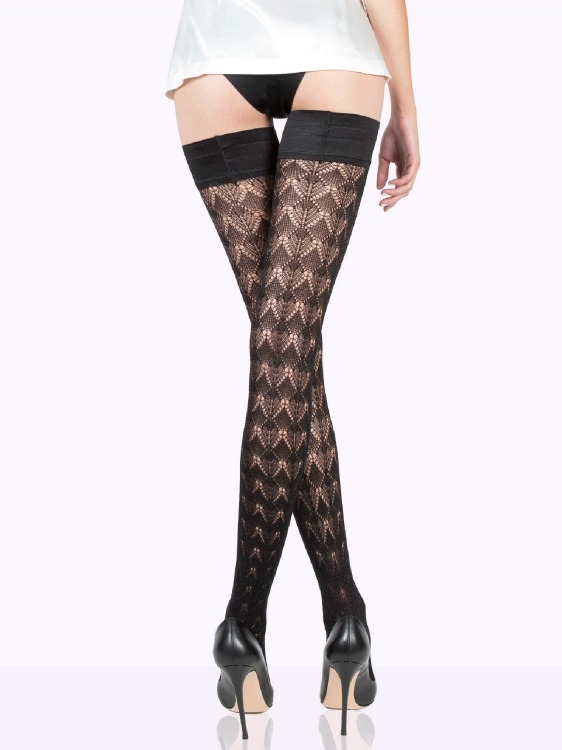 Vienne Milano Stockings
Nice stockings are one of life's little luxuries. Vienne Milano has gorgeous stockings that aren't going to break the bank. Available in great everyday styles, as well as really fabulous specialty stockings. I adore these Giada Art Deco thigh highs. They're warm without being too hot, and have a fantastic pattern. Did I mention that the Giada stockings also have a little bit of lurex for that special dose of sparkle? Pretty for everyday wear, or for special occasions.
See? There's something that every fashionable woman would love to have, and items for every budget.