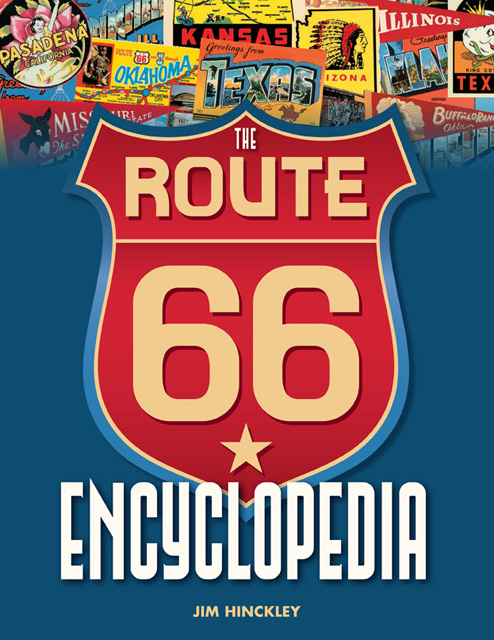 I love to travel, and driving vacations are some of the best. Route 66, which runs from Chicago, Il west to Los Angeles, CA is a great way to see remnants of a bygone era. The Route 66 (The Main Street of America), though, is still traveled by thousands every year.
In the early part of the twentieth century, the US used mostly intermittent highways to travel any distance. Late in the 1920s, though, we started having long stretches of highways that were loosely knit together; and Route 66 was one of the first of these. Millions of people traveled west on this road through Illinois, Missouri, Kansas, Oklahoma, Texas, New Mexico, Arizona, and California.
The Route 66 Encyclopedia
is just what the name implies; it covers virtually any stop along Route 66 that you could possibly want more information. It is a great coffee table book, with tons of old photos and illustrations. As this book is rather large in size, I would not consider it as a reference book to bring along on a vacation!
"An encyclopedia with a twist, The Route 66 Encyclopedia presents alphabetical entries on Route 66 history, landmarks, personalities, and culture, from Bobby Troup's anthem "Route 66" to The Grapes of Wrath to the Wigwam Motel, illustrated with over 1,000 old and new, color and black-and-white photos and memorabilia.
You'll learn about Jack Rittenhouse and Will Rogers as well as the contributions of lesser-known figures like Arthur Nelson and Angel Delgadillo. With references to the old (including the history of the U Drop Inn Café in Texas) and new (including a section about the recent Cars movie),The Route 66 Encyclopedia provides a sweeping look at a highway that has become more than just a road.
These pages cover the history of Route 66 and the people who played a role in its transformation from highway to icon between 1926 and the present, but like the highway itself, this work does not fit within the traditional confines of generalities or terminology. Yes, this is an encyclopedia, a reference book for all things Route 66. However, it is also a time capsule, a travel guide, a history book, a memorial, a testimonial, and a chronicle of almost a century of societal evolution."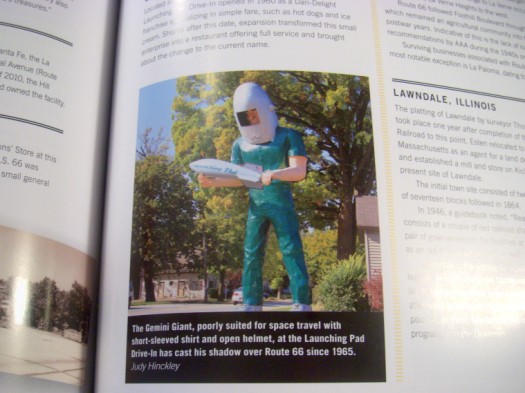 The Route 66 Encyclopedia is set up as an encyclopedia format, meaning that the various entries are set up in an alphabetical format, so you need to know what you are looking for in order to find it. My personal preference would be to have the entries set up in a 'travelling order'; that is, list them in the order you would find them if you were driving. That way, it would be better to help plan a trip, or side trips from your main journey.
The book is well written, well researched, and I still find information I didn't know in the book. I live fairly close to the birthplace of Route 66 and learned many new tidbits of information about places close by (but I found them by thumbing through the book, because of the alphabetical order).
Eventually, Route 66 was overshadowed and bypassed by the Interstate Highway System in the 1950s. Most of the small towns were no longer on the traveler's routes, and many of these towns have all but disappeared. But open this book to any page and you'll find out about how we used to travel across the US by car.
The Route 66 Encyclopedia, by Jim Hinckley
Voyageur Press, 288 pages
45.00 US, 49.99 Canada
Available at
Amazon
, Barnes & Noble, or wherever fine books are sold.