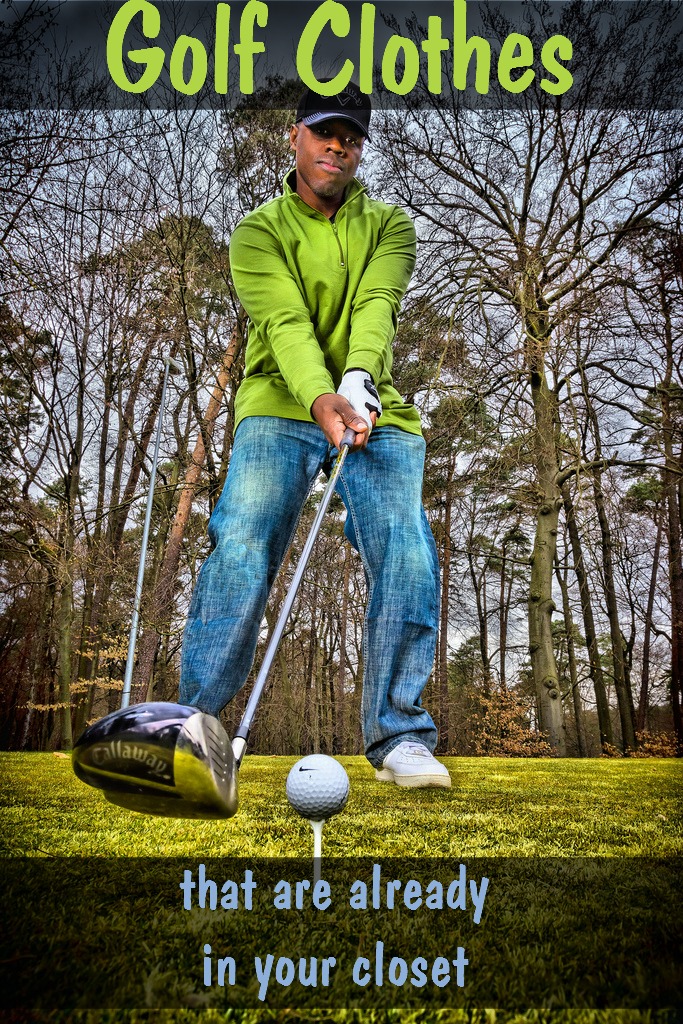 Many golf courses still have a dress code required to play on their course. Not only does this maintain the style and dignity that accompanies the sport, but it also ensures that players don't show up in clothing that is inappropriate for the atmosphere. The great thing about today's golf attire is that most pieces are multifunctional and can be worn off of the golf course just as easily as on. That means that enthusiasts or beginners don't have to bust their budget on an entire new wardrobe of golf clothes, but can rely on cheap dress shirts and nice slacks to fit the bill.
Golf Clothes That May Already Be in Your Closet
Shirts
 When it comes to golf shirts, the polo is king. Long sleeved, short sleeve, striped, patterned, or solid, a golfer cannot go wrong with a nice polo shirt. Most men and women already own a polo or two that they may wear for work. These shirts are a great option for golfers who are just starting out, requiring no shopping. Once a player gets into the sport and is ready to invest some money into their golf clothes wardrobe, polo shirts made from performance materials are a good way to stay cool on the course and still look nice later in the day on a date or at a family gathering. Choosing a classic color or pattern will ensure that the shirt does not look out of place at a non-golfing event.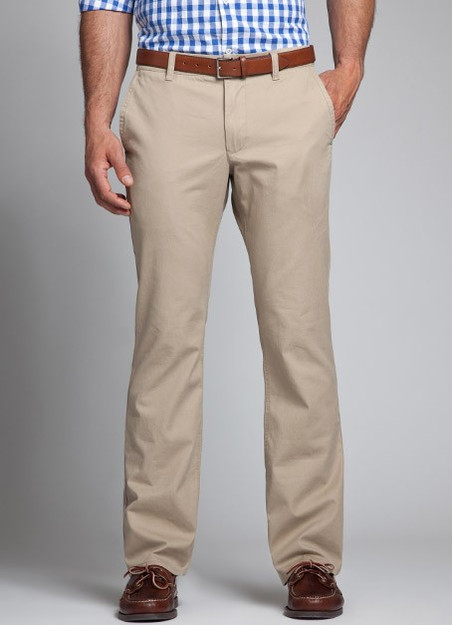 Pants
 While some golf courses allow players to wear shorts on their fairways, others require slacks as part of the dress code. A nice pair of khaki slacks pairs well with a polo shirt, but can also be worn with a button down at the office or with a t-shirt for a Saturday around the house. Pants that are good for golfing should fit comfortably, allowing for a full swing and plenty of walking. Many manufacturers of golf clothes offer pants in different styles and cuts to fit the tastes of golfers everywhere. One cannot go wrong with a sleek and sophisticated pair of golf pants both on and off the green. With so many color and style options available today, finding a new pair to add to the golf and work wardrobe is easy.
Outerwear
 Golf is mainly a fair weather sport, but plenty of aficionados play rain or shine. Cooler weather requires quality outerwear for comfort and protection. Any athletic outerwear is perfect for playing a round of golf, since most of the materials are breathable and made to allow for movement and motion. Some golfers choose to purchase their coats, jackets, and vests from brands that are specifically made for golfing, but it is also a good idea to invest in clothing items that can be used for many other sports. A good quality long-sleeved shirt can be worn on a early fall day on the golf course, but is also a good fit for a brisk morning run.
Golf can be an expensive sport, especially when adding up the cost of clubs, accessories, and clothing. Instead of breaking the bank on a new wardrobe specifically for golf, shopping for golf clothes that can be worn for many different occasions makes it easier to stay within budget.
photo credit: Donald Windley via photopin cc