One of our family's holiday traditions is hosting a Holiday Open House. It's a great way to entertain while allowing people to drop in as it fits their schedule. A Holiday Open House also allows you to host a lot of people without having to figure out where they're all going to fit!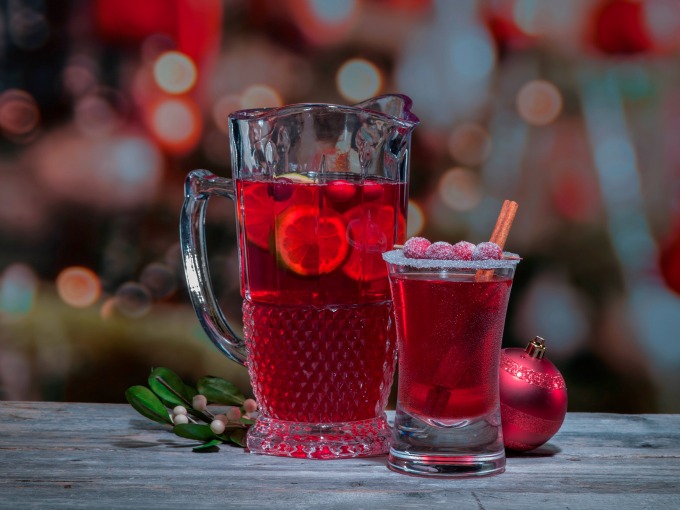 One of the things my mom always did was make a different punch every year. Well, she'd really make two – one for adults who wanted to imbibe, and one for everyone else. She used to make a version of the Mistletoe Margarita. It's refreshing, light, and tastes good.
Yield: 8
Mistletoe Margarita Cocktail Recipe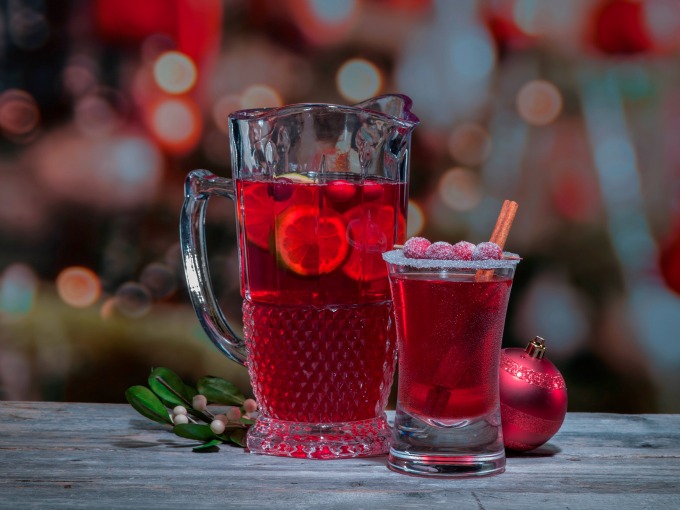 The Mistletoe Margarita is a fun holiday twist with cranberries and lime. Make it by the pitcher for a great party cocktail

Prep Time 5 minutes

Cook Time 5 minutes

Total Time 10 minutes
Ingredients
1 1/2 cups Sauza® Signature Blue Silver 100% Agave Tequila
1/2 cup DeKuyper® Triple Sec
1 1/2 cups cranberry cocktail juice
1/2 cup fresh lime juice
1/2 cup simple syrup
1 cup fresh cranberries for garnish (optional)
Sugar for rimming (optional)
Lime wheels for garnish (optional)
8 cinnamon sticks for garnish (optional)
Instructions
Combine the first five ingredients in a pitcher and stir.
Place lime slices and cranberries in the pitcher for added flavor.
Rim glasses with sugar before serving.
Skewer fresh cranberries with a toothpick and roll in remaining sugar.
Pour into glasses over ice, top with cranberry skewer and finish with a cinnamon stick. Enjoy!

If you want to make it virgin, just ditch the booze. The Mistletoe Margarita also does really well when served on the rocks. It's also amazing when topped with a bit of lemon lime soda or club soda.