We all know that one person that's he first to try something, or the first to know all about the newest and hottest trends. Sometimes, when that person is the foodie in your circle, it's great.  Other times…not so much. They're either going on and on about something you have no interest in, or when you mention something you tried, they know alllll about it. "Of course I've tried raspberry jam and asparagus quiche with smoke kissed capered salmon. Where have YOU been?"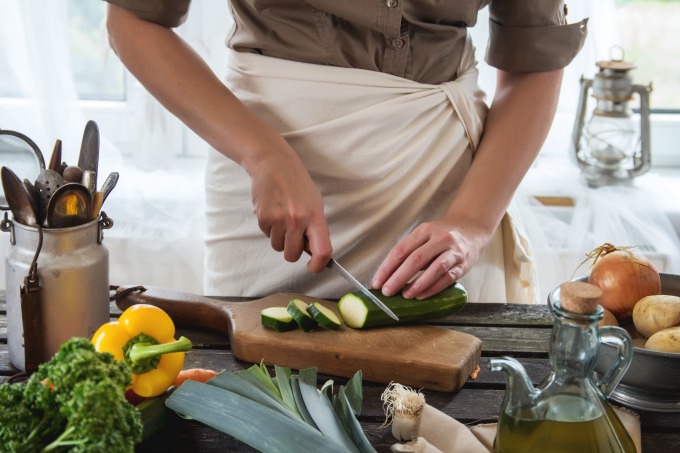 These people are still our friends, or family members, though.  They may even be your spouse or parent, and you need to get them a great gift. These gift ideas are things even the snooty foodie will enjoy. For more great foodie gift ideas, look at our Awesome Foodie Gift Ideas.
Great Gift Ideas for the Foodie in Your Life
Editorial samples may have been provided. Links may be affiliate links.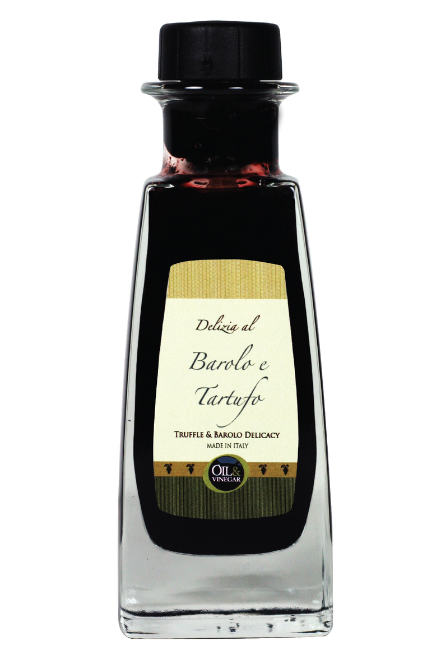 Barolo Truffle Delicacy Vinegar
This is a gift for the true gourmand. Vinegar that is made from the finest wine in Italy, and then blended with the finest summer truffles. Take those delicacies on their own, and you have something special. But then, age the vinegar until it's thick and sweet, and you have Barolo Truffle Delicacy Vinegar. Any recipient will be in foodie heaven. $30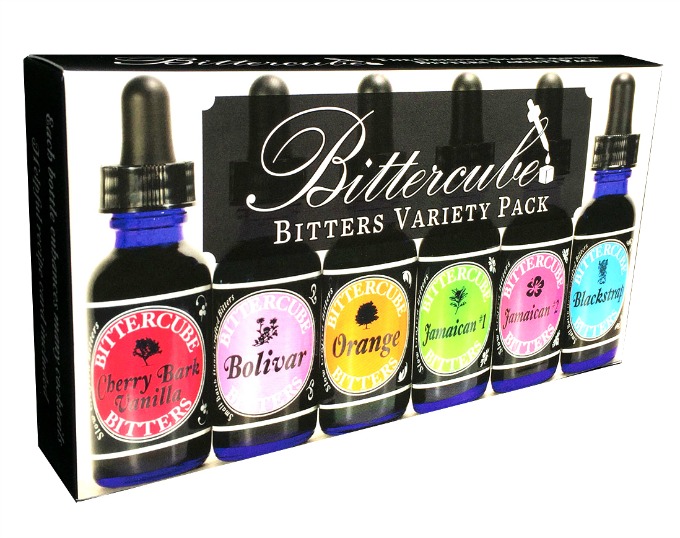 Bittercube Bitters Variety Pack
Any good mixologist knows that bitters are one of the staples of a well-stocked bar. Think of bitters as the spices for your cocktails and mocktails. Bittercube uses only real fruits, flowers, roots, barks, and herbs to create their product.  No oils or flavorings here! Not a drinker?  That's okay! Bitters make a great addition to sauces, marinades, and salad dressings, too. $54
Wild Ophelia Chocolates
Gourmet chocolate has always been popular, and shows no chance of waning any time soon. One of the twists of the last few years has been the inclusion of unexpected ingredients. Wild Ophelia creates gourmet chocolate bars that have unexpected flavor combinations like BBQ Potato Chips with a 70% dark chocolate bar or Beef Jerky and Smoked Salt with a 41% milk chocolate bar.  They have more normal flavors,  like almond and sea salt or peanut butter and banana, but where's the fun in that?!?! They're reasonably priced, too.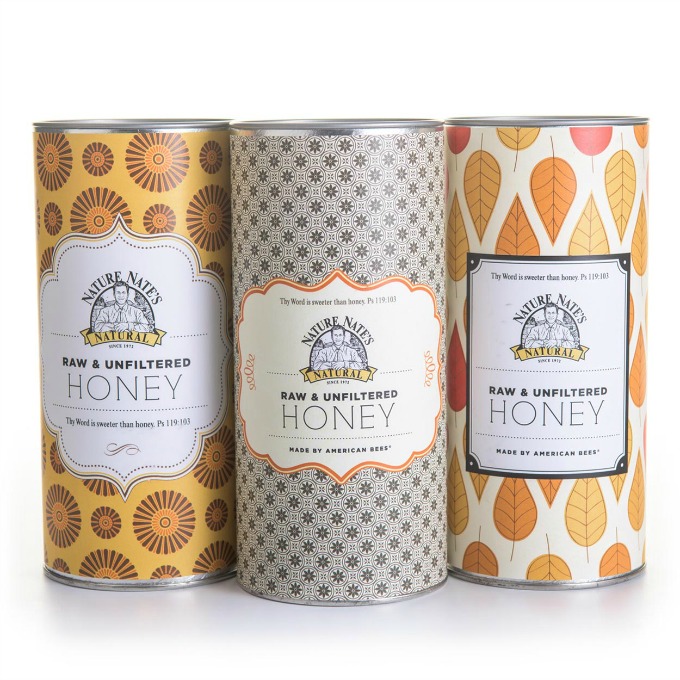 Nature Nate's Raw & Unfiltered Honey
We all know about the health benefits of honey, and how it's so good for us. Most honey we buy, though, has had all the good stuff removed via filtering, straining, and pasteurization. Nature Nate's keeps it real by checking their honey for chemicals, pesticides, and adulterations, and bottling the purest form of honey they possibly can. They strain the honey to filter out the yuckies, and then bottle the delicious raw and unfiltered honey they're known for. Even better – all of Nature Nate's honey comes from the US. The decorative tins make a great gift when paired with some tea or in a gift basket. Starting at $12
Citizen Bean Coffee Subscription
Fresh roasted coffee is really something special.  So many small boutique coffee roasters have popped up, and they're all doing something a little different. Citizen Bean is cutting through the noise, and bringing you the best of the best. They've done all the legwork, and are introducing subscribers to amazing roasters that they'd probably never learn about otherwise. Citizen Bean believes in sourcing ethically grown coffee that's also among the best in the world.  That's why they're meticulous about what goes into their collections, and they're all about the relationships that are built. Subscriptions start at $80 for 3 months.
Jessie's Nutty Cups
I am a sucker for anything that combines peanut butter and chocolate. It's even part of my official bio. Well, Jessie's Nutty Cups makes gourmet peanut butter cups with all kinds of goodies in them.  Of course, they have the classic milk chocolate and peanut butter, but they also have flavors like Peanut Butter and Jelly Cups, Dark Chocolate Sea Salt, and even an Oreo version. PLUS, they use fresh ground gourmet almond butter, peanut butter, and other tasty offerings. Made to order, so you can always get exactly what you want. Starting at $16 a box.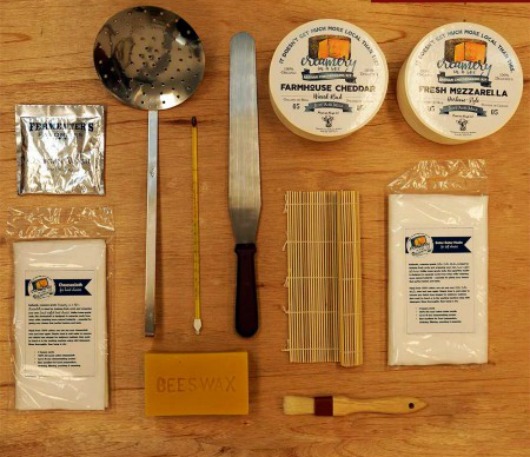 Creamery in a Box Cheesemaking Kit
Haven't you always wanted to make your own cheese?  Maybe it's just me. Creamery in a Box is a complete cheesemaking kit, all you need to add is milk. It has professional grade tools, and everything necessary to make two different kinds of cheese – cheddar and mozzarella.  In about 30 minutes, you can have your own homemade cheese.  Say whattt???? The perfect gift for the foodies on your gift list. $100
Brod & Taylor Folding Proofer and Slow Cooker
If your foodie likes to cook, you should get them one of the most interesting kitchen gadgets we've come across in quite a while – Brod & Taylor's Folding Proofer and Slow Cooker. It has accurate temperature control, and any pot you own can now be used as a slow cooker.  Have someone who loves baking on your list? This works as a proofer to help breads rise beautifully.  Because it holds temperatures so well, this can even be used to make yogurt, soft cheeses, kombucha, and so much more. And before you say that there's no room for another kitchen gadget, this folds into a size that's just slightly larger than a piece of paper, and about 3 ½ inches high. Amazing!  Watch for some recipes using this fab kitchen gadget soon. $155
Prana Chai Kit
Chai is one of my favorite drinks.  I've always wanted to make my own, but by the time I get all the spices needed, it seems like more of a hassle than just going and picking one up at the local coffee house. Prana Chai has changed the game for us with their simple to use Chai kit. Follow the simple directions to have an amazing Chai experience in your own home. Just add your favorite milk. $62, but on sale for $42 right now!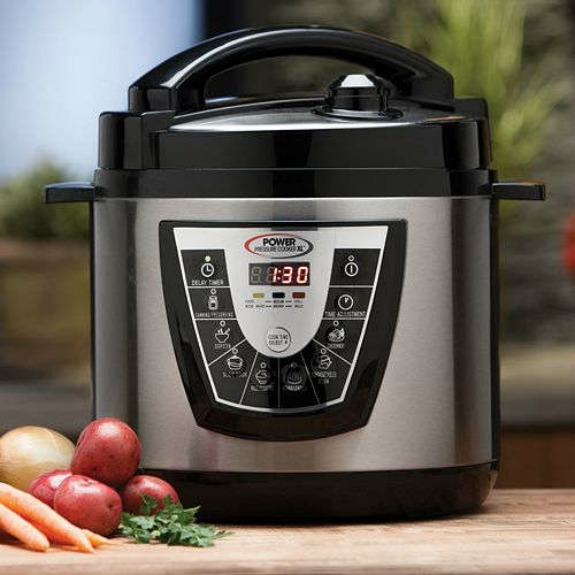 Power Pressure Cooker XL
Electric pressure cookers like the Power Pressure Cooker XL are all the rage right now. They're like slow cookers, but opposite. Instead of taking all day to cook your food, the Power Pressure Cooker cooks it in a fraction of the traditional time. Make roasts, beans, rice, even desserts in no time at all. You can even can foods in this. Any foodie, or even someone who loves to cook, will be thrilled to get this as a gift. I actually bought a couple of the Power Pressure Cooker XL models, and have had no issues converting recipes using others brands to them. Starting at $100
Thee are just a few of the awesome gift ideas that will make the foodie in your life jump for joy. Who knows? If you're nice, they may even share with you!