Special thanks to Kotex for sponsoring our Fashion Trends for Spring 2015 post.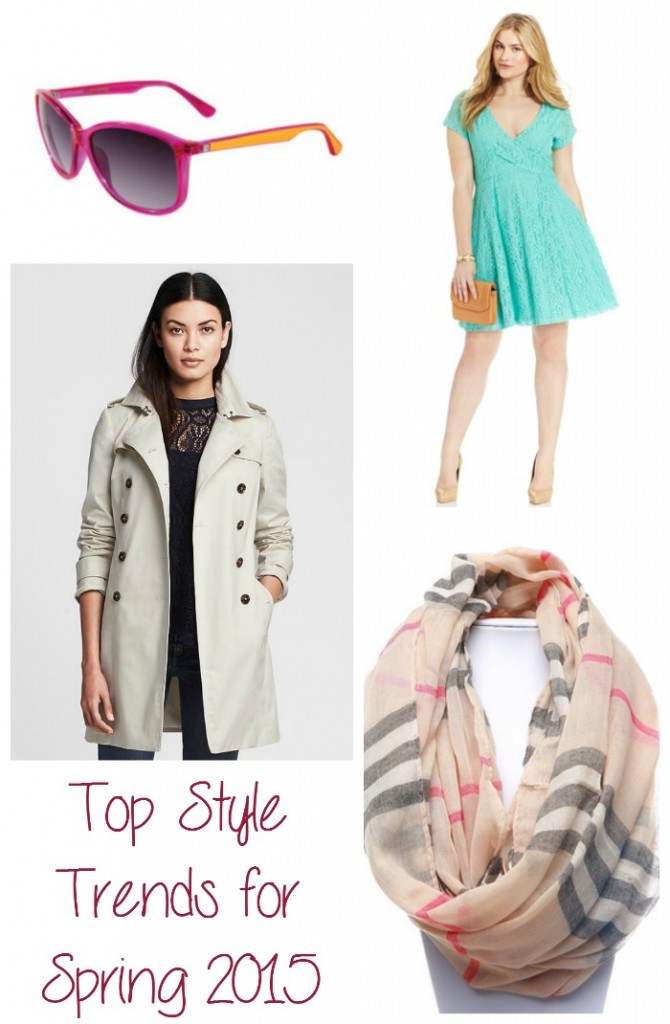 Right now, we're all working on transitioning from our Winter wardrobes to our Spring ones.  The ridiculous, unpredictable weather, and the changing fashion trends for Spring 2015, make this a more difficult endeavour.  These are a few of our must have fashion items for Spring 2015.
Must Have Fashion Trends for Spring 2015

Lace Dress
I am in love with lace. Seriously. I think I may have a small problem. Or not so small. Anyway, a lace dress is one of the must have fashion trends for Spring 2015. You can easily dress it up for a special occasion, or dress it down for something more casual. I actually own this dress. Part of the Jessica Simpson collection, it's available at Macy's.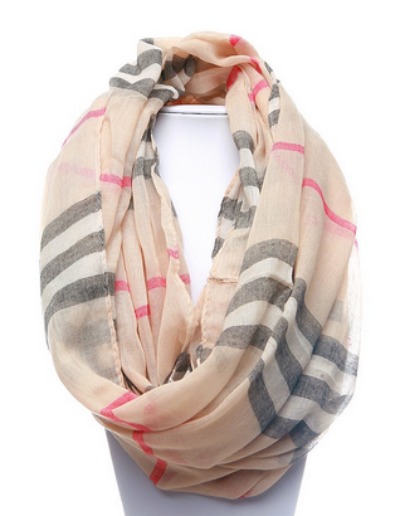 Lightweight Plaid Scarf
We all know how a scarf can change the look of your outfit. It can make a plain colored tee or tank and jeans special or tone down a dressy sweater. It's no secret that I love the Preppy look, and these scarves are straight out of that style line. I am loving these lightweight, sort of gauzy plaid infinity scarves from The Luncheonette Boutique.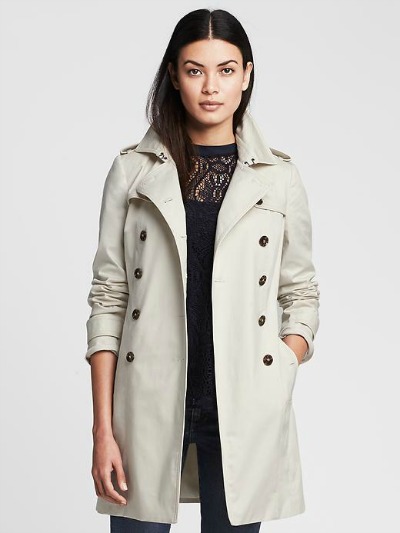 Trench Coat
Ahhh….Spring. Those days of never knowing if it's going to be 80 or -8. Maybe there will be a popup rain shower, or it will be 12 degrees in the morning, but 70 in the afternoon. These are all reasons that you need a lightweight jacket, and trench coats are one of the super popular fashion trends for 2015. Plus, they always remind me of spies. Don't you wanna feel like a spy?  This trench is from Banana Republic.

New Sunglasses
I kind of live for sunglasses. Partly because my eyes are really sensitive, and I feel like I'm being blinded by any amount of light, but also partly because I like the way they look. As someone with 20/20 vision, there aren't a lot of times that you get to play with eyewear. Sunglasses let you do this.  I am digging these shades from Converse.  Available at JC Penney.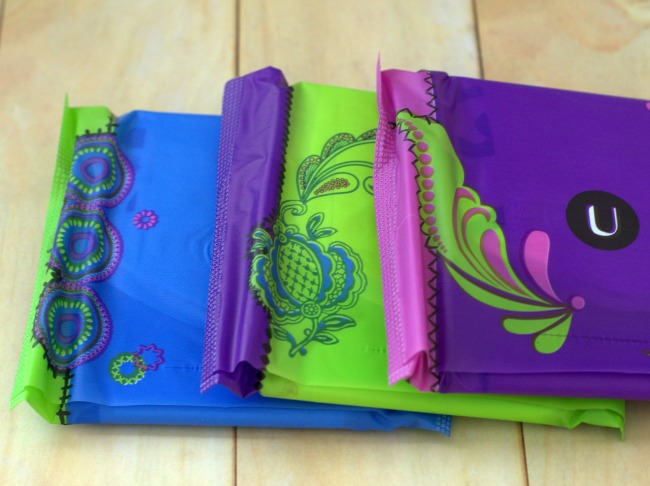 U by Kotex
Yeah yeah yeah…these aren't a fashion statement per se, but they keep you looking good. There's no weird lines or lumps or bulges. And you have less of a chance of leakage or accidents, thanks to the 3D Capture Core. And because Kotex knows how difficult it is to trust something new, they're offering free samples. Yep, you read that correctly – get a free sample of U by Kotex, so you can try before you buy, so to speak.
What are your favorite fashion trends for Spring?