Special thanks to JustFab for sponsoring this fashion and style discussion.
I'm sure you've heard of JustFab, even if you're not familiar with the company.  You've probably seen the commercials, or maybe you noticed that they're one of the sponsors of the new season of Project Runway.
While I was familiar with the brand, I had never actually purchased from them. You see, I'm kind of picky.  Really picky, some people would say.  While I love fashion and style, and shoes, I'm a bit of a tough sell.
I just couldn't believe that a shoe that was priced at the JustFab prices could be that good. Sure, they were cute, but would they be comfortable?  How was the quality?
The first thing I noticed were all the styles of shoes.   There were so many choices, it was a little overwhelming. Luckily, the JustFab site has a great way to filter out just what you want, and has really easy navigation. After that, my biggest issue was choosing what I wanted!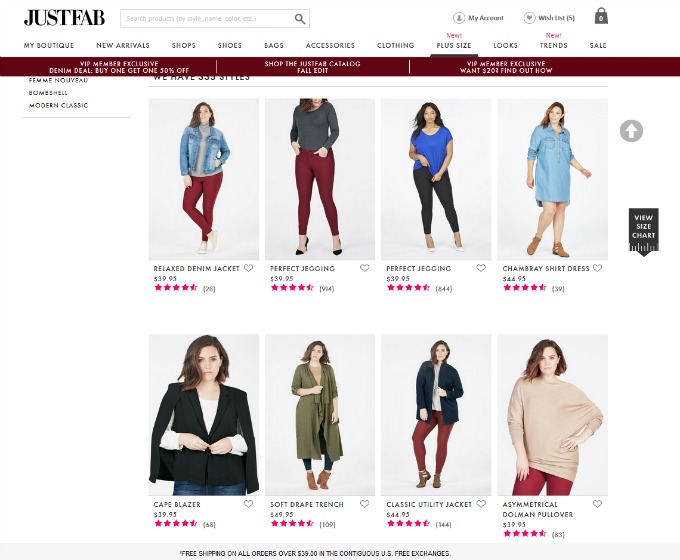 Then I saw that JustFab had just introduced plus sized fashions to their lineup.  WHOA!  Now this was a total game changer.  And it's not just a couple of random items that they've decided to do in a larger size.  They have tons of items that are the same as their smaller sizes.  Same cuts, same fabrics. They even show the pieces on larger models and styled them nicely.  I decided to pick out a couple of outfits to style with my new shoes.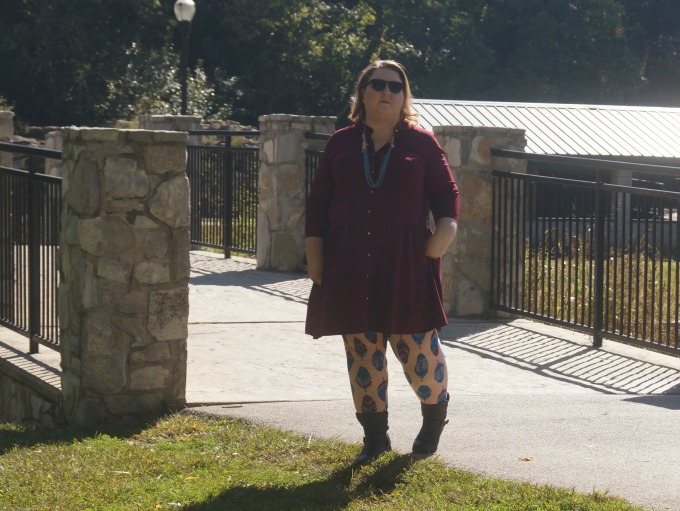 The first one is the Pintuck Peasant Dress in Oxblood.  I paired it with the Alvina boots in black.  The Pintuck Peasant Dress is totally long enough to wear on its own as a dress, but looks great when matched with a pair of fun print leggings.  The Oxblood color is a great shade for fall, and this piece can easily transition from fall to winter.  It's a great basic that you'll want to reach for again and again.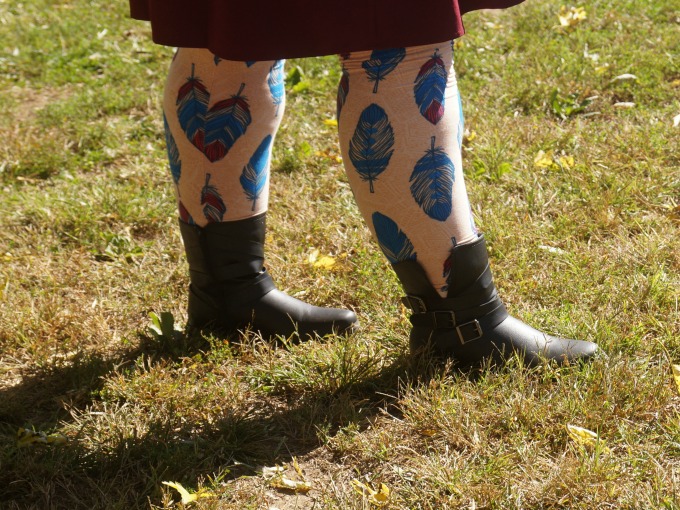 The Alvina boots have a bit of that tough girl motorcycle detailing, but are oh so easy to wear.  Pair them with leggings, as we've done here.  Wear them with jeans. Wear them with a babydoll dress and plaid flannel, and it's a total 1990s grunge throwback look.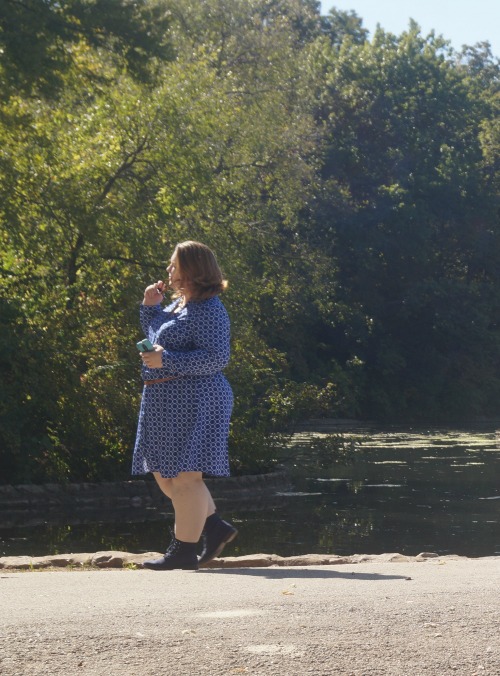 The next outfit we put together is the Faux Placket Shrt Dress with the Kassy Boots in Navy. The Faux Placket Shirt Dress is one of my new favorite items.  It is so cute, and has that totally retro 1970s chic vibe.  That was when one of the leading design houses brought the shirtdress into the limelight. The weight of the dress will be perfect for fall and winter, and even into spring.  I'd pair it with a cardigan and some tights for cooler days. The Faux Placket Shirt Dress looks cute belted or unbelted, too.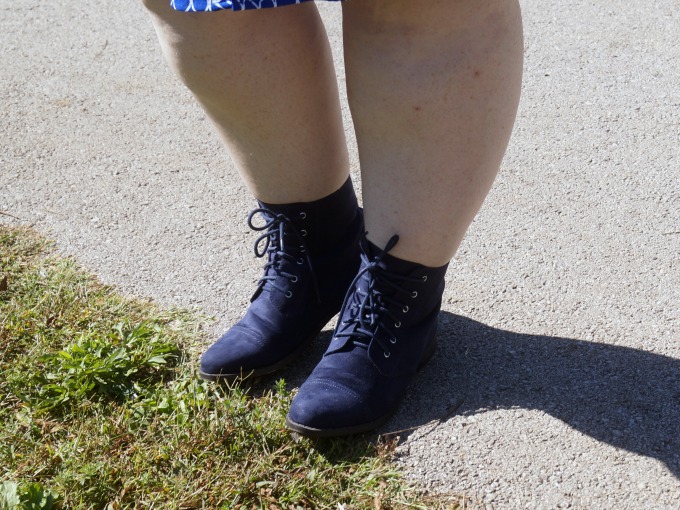 We paired it with the Kassy booties in Navy from JustFab. These sort of have a chukka boot styling, and look super cute.  Kassy is a little more refined, and less sneaker looking than a normal chukka boot.  They brought a more casual feel to the dress, but never looked out of place.  I can totally see the Kassy boots being one of my new go-to shoes.
Sign Up for VIP
JustFab has such great pieces, and great styles at affordable prices.  Who knew? I definitely didn't. Right now, JustFab has a deal going where you can get your first style for just $10 when you join the VIP program.
The VIP program gets you better pricing, quicker shipping, and you even earn loyalty points on your purchases.  What are you waiting for?  Join today!