The days are hot, and they're so long. Did I mention hot? Frankly, I think summer is the perfect time for ice cream. These festive ice cream sandwiches are so simple to make, and yet they feel like something special.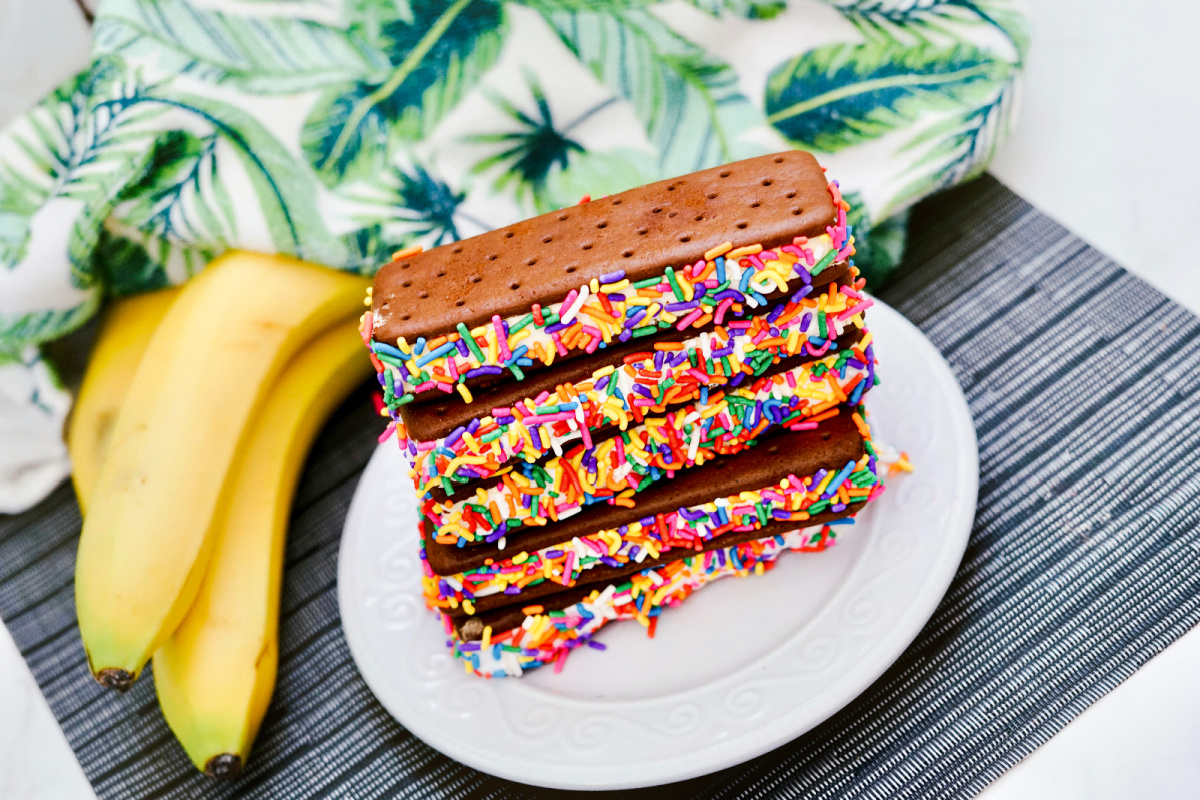 Read on to see how to make these for yourself, your family, and all your friends.

We've made no churn ice cream before, and even Halloween Ice Cream treats, but these are different.
Alright, I'm going to admit it – we're all friends here, right? These festive ice cream sandwiches are cheater treats.The reason they're so simple and easy is that you take pre-made ice cream sandwiches and dress them up. Yup. So quick and easy, and perfect for entertaining.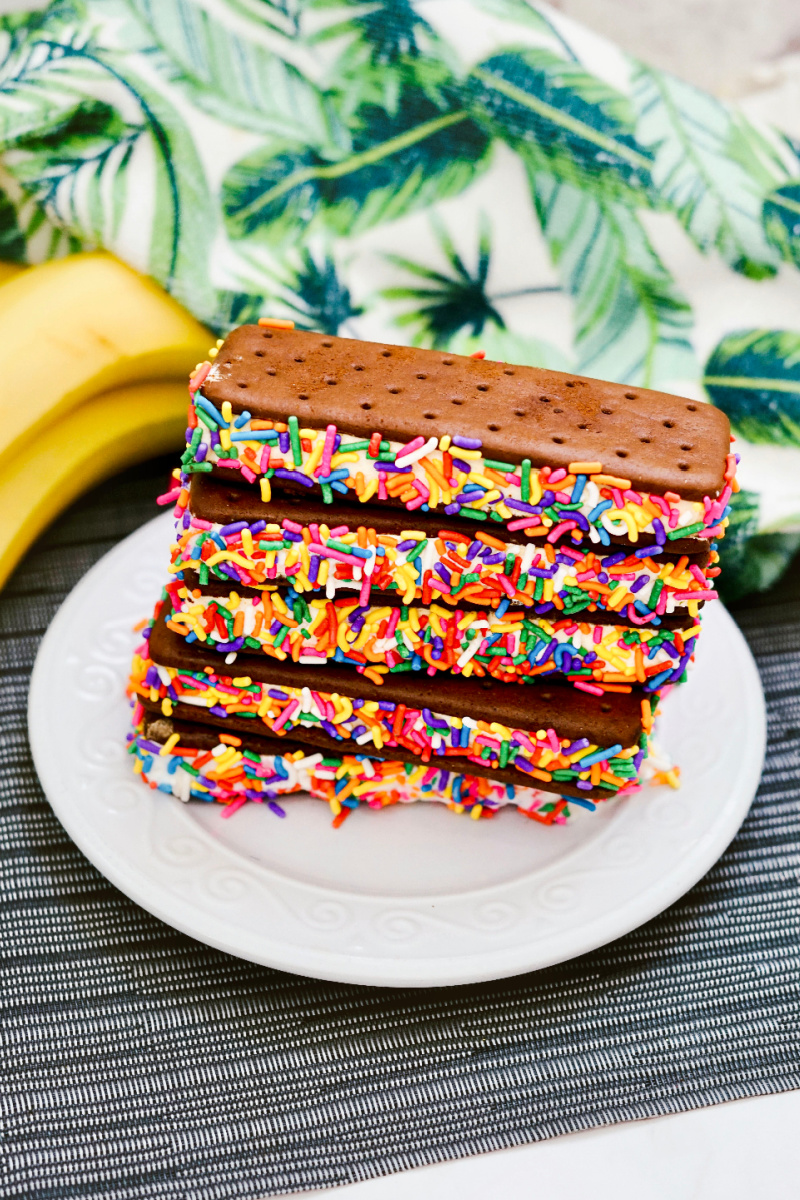 Don't get me wrong, I love a good treat that's made from scratch, but there's a time and place for something quick and easy, like these, that dresses up store bought goodies. These are so easy, you could make these ice cream sandwiches for a kids' party and let the guests make their own. With a little adult supervision, of course.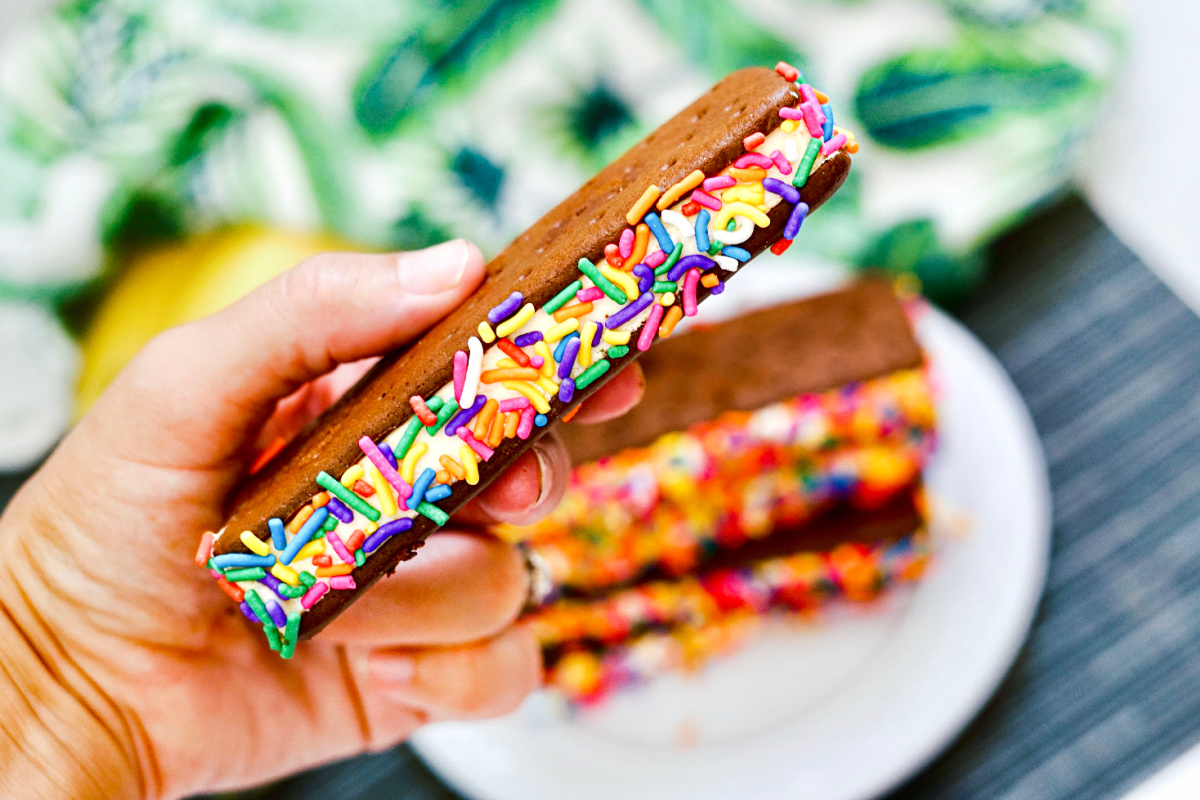 Easy and Festive Ice Cream Sandwiches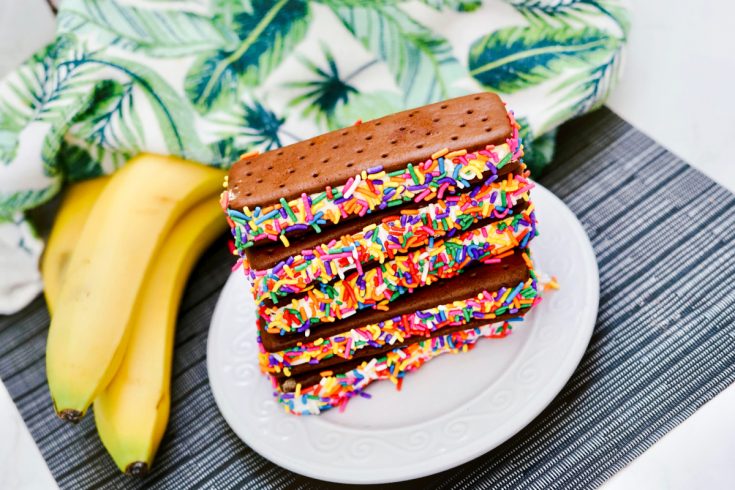 An easy way to dress up storebought ice cream sandwiches and make them festive.

Prep Time 5 minutes

Additional Time 10 minutes

Total Time 15 minutes
Ingredients
Ice Cream Sandwiches
Rainbow Sprinkles
Instructions
Pour sprinkles onto a small plate. Something like a salad plate or even a paper plate works perfectly.
Dredge each side of the ice cream sandwich into the sprinkles.
Place the decorated ice cream sandwiches back into the freezer until you're ready to serve them.
See how easy that was? Even if you're not creative or crafty, you can do this. You could even choose a solid color of sprinkles for a specific function like a baby shower or a team event.