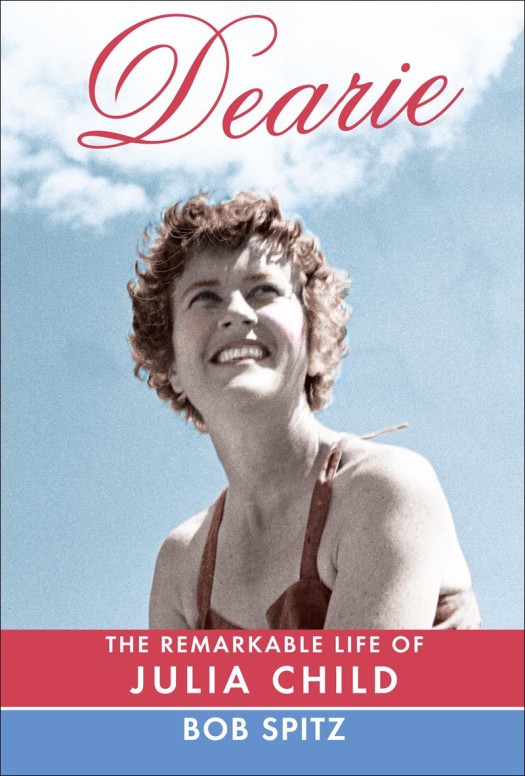 A couple weeks ago, I had the opportunity to interview several authors in conjunction with the Miami Book Fair. The first in the series is Bob Spitz. Bob Spitz is a renowned biographer, working with everyone from rock stars to presidents. His most recent book is Dearie: The Remarkable Life of Julia Child.
Q: What inspired you to write this book?
A: I met Julia Child in 1997 in Italy and recognized she was one of the few beloved Americans without a full-scale biography about her. I thought she deserved the royal treatment.


Q: What do you hope people get from it?
A: I hope they realize what a remarkable contribution she made to our changing culture; she changed the way we ate and they way we lived.
Q: Do you have future writing plans?
A: I am currently ghost writing Graham Nash's autobiography, and in 2013 I am going to be President Ronald Reagan's official biographer.

Q: What would you like your audience to know about you?
A: That I look like George Clooney.
Q: What was your favorite part in writing this book?
A: The research – I was up to my eyeballs in Julia's archives at Harvard for over a year and her entire life was revealed to me.

Q: What is your guilty pleasure?
A: The beach in Anguilla.

Q: What do you like to do when you're not writing?
A: Read, I am a voracious reader. I spent 11 years reading Trollope (not Joanne). I love mysteries.
Q: Absolute favorite food?
A: Julia Child's beef bourguignon.

Thanks for your time, Bob! You can pick up Dearie at Amazon, BN.com, or any other place books are sold. Look for a full review of the Dearie: The Remarkable Life of Julia Child shortly.