A great cocktail can really make or break a day. While I'm not a huge drinker, I do like to partake every so often, generally with a frou frou drink. You know what I'm talking about, right? A mixed drink, a fruit garnish, and maybe a little paper umbrella or something on a sword as a stirrer. Yeah…I can practically taste it now.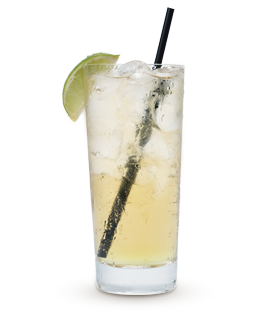 Cruzan Rum, makers of fine flavored rums like Vanilla Rum, Passionfruit Rum, and even Key Lime Rum, has a ton of fantabulous sounding cocktail recipes. One that I thought sounded particularly good was the Cruzan Rum Lemonade.
Cruzan Rum Lemonade
Ingredients:
1 part Cruzan® Aged Light Rum
A splash of lime juice
Lemon/lime soda
Mixing Directions
Pour Cruzan® Aged Light Rum over ice in a long drink glass. Fill with lemon/lime soda, and squeeze a lime wedge over and drop in.
Easy, right? I mean, I think just about everyone could make this at home. Even those that are culinary-challenged!
Learn more about Cruzan Rum when you check out their mythical island paradise of Don't Hurry. This totally looks like a great place to kick back and relax, right?
Watch the video and let me know what you think! Should we plan a group getaway?