I participated in a campaign on behalf of Mom Central Consulting for Dunkin' Donuts. I received a Dunkin' Donuts Party Kit to facilitate my review and a promotional item as a thank you for participating.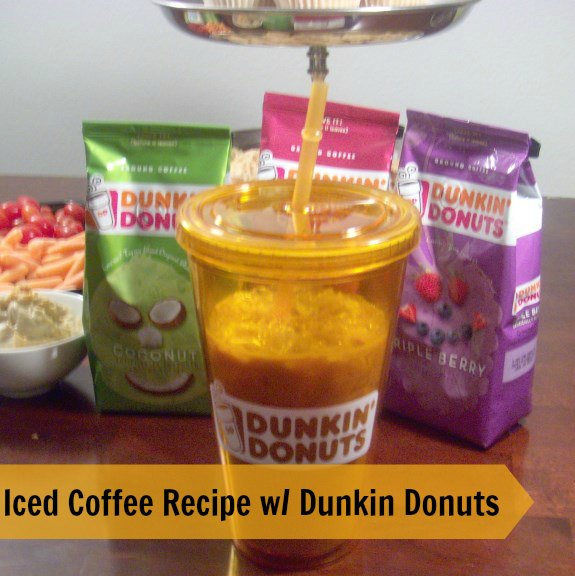 I have a group of friends that all like to get together and do stuff. We take turns hosting, or occasionally, going somewhere like a park or a restaurant, depending on what we're doing. Recently, my turn to host came up. I figured we'd do some crafting, because, well, that's what I like to do. I also had a few projects I needed to get done, and figured if we were having a crafting party, it would help me get my rear in gear for these few projects.
Since I was hosting this gathering at my house, I was responsible for providing some snacks and refreshments, too. Since most of us like frou frou coffee drinks, I figured this would be the perfect time to introduce the new seasonal flavors of Dunkin Donuts coffee with an iced coffee recipe.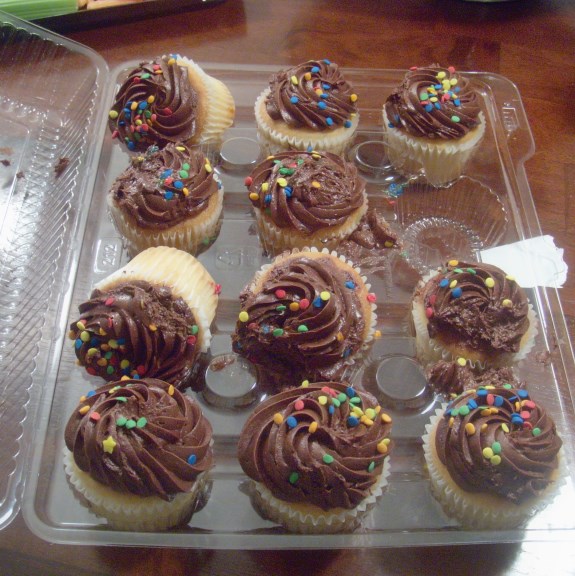 We had a little cupcake catastrophe. They still tasted good, though. Annie, my Martha Stewart wannabe friend, was equal parts horrified and giddy.
I know what you're saying. "Coffee? Really? In the middle of the day in May? Are you serious Greta?" Believe me, I heard some of that in real life, too. But wait! I was serving a super tasty iced coffee! We all like iced coffee!
But back to the Dunkin Donuts coffee seasonal flavors.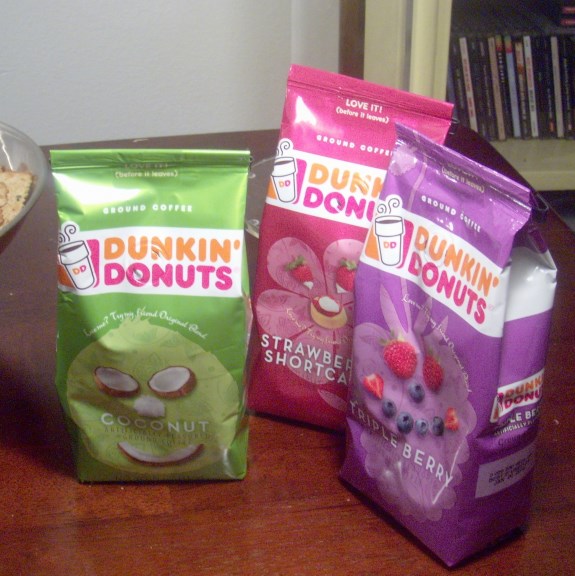 Dunkin Donuts issues seasonal flavors of their coffee several times a year. For summer, they've introduced three new flavors – Strawberry Shortcake, Coconut, and Mixed Berry. The fruity essence of these are fabulous for this iced coffee recipe.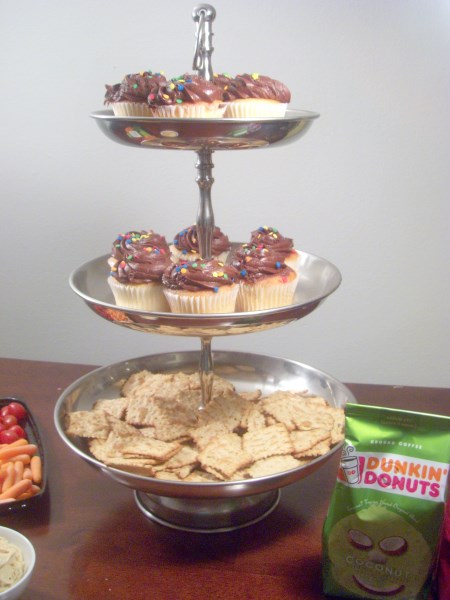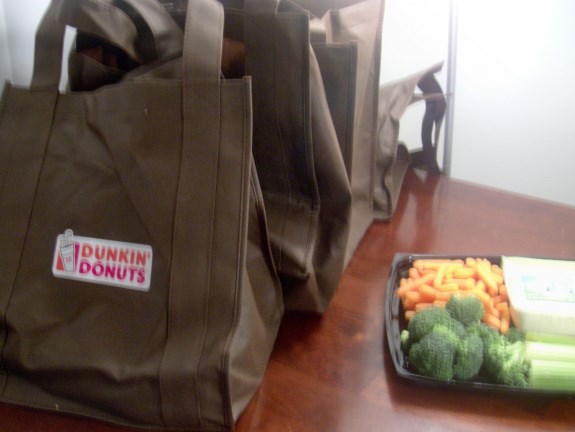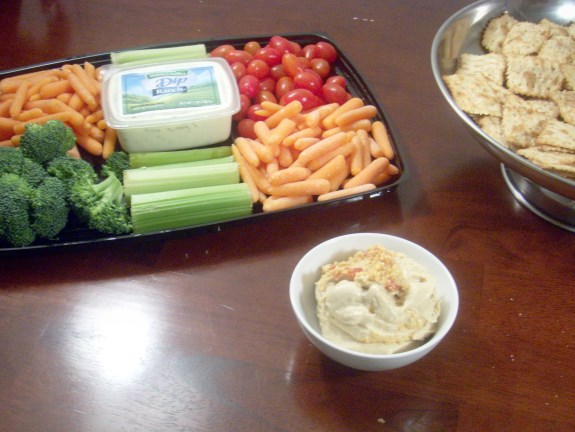 Due to the fact that we don't have Dunkin Donuts locations in this area, some of the girls weren't familiar with the brand. We got them indoctrinated, errr…I mean educated, really quickly. The general consensus was that Strawberry Shortcake was the favored flavor, with Coconut and Mixed Berry being about 50/50 for second place.
Try this tasty Iced Coffee Recipe at Home
Ingredients
¾ cup Ground Dunkin Donuts Coffee
3 Cups Cold Water
1/3 cup Sugar
½ cup Half and Half
Whipped Cream
Directions
Brew coffee in coffee maker using ¾ cup of ground coffee to 1 ½ cup cold water.
Combine the hot brewed coffee, sugar, and half and half in a pitcher. Stir until the sugar is completely dissolved. Add in another 1 ½ cups of water, slowly. Chill.
Pour over ice in tall glasses or café mugs. Top with whipped cream and serve immediately.
"I participated in a campaign on behalf of Mom Central Consulting for Dunkin' Donuts. I received a Dunkin' Donuts Party Kit to facilitate my review and a promotional item as a thank you for participating."
You May Also Like:

5 DIY Coffee Recipes to Make at Home