I love a good sweet treat, and cookies, like these Coffee Sugar Cookies with Browned Buttercream Filling, are among my favorites. There's something about their portable-ness, the grab and go of them that makes sneaking a cookie even more enjoyable.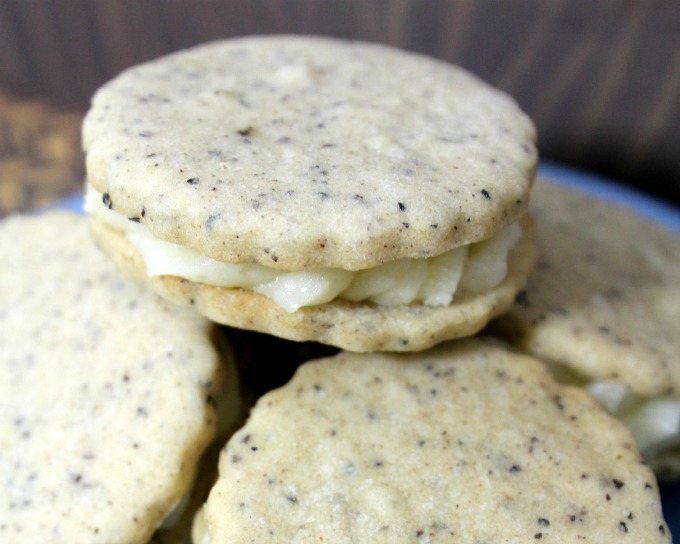 As an extra bonus, cookies make so many, and it's easy to hide if you snuck a couple cookies. Unlike cake and pie, where they tell their secrets right away. RUDE. These coffee sugar cookies have a great texture, just like the sugar cookie you know and love. Crisp, yet soft and chewy. They're delicious on their own, but when you add in the browned buttercream, it takes them to another level.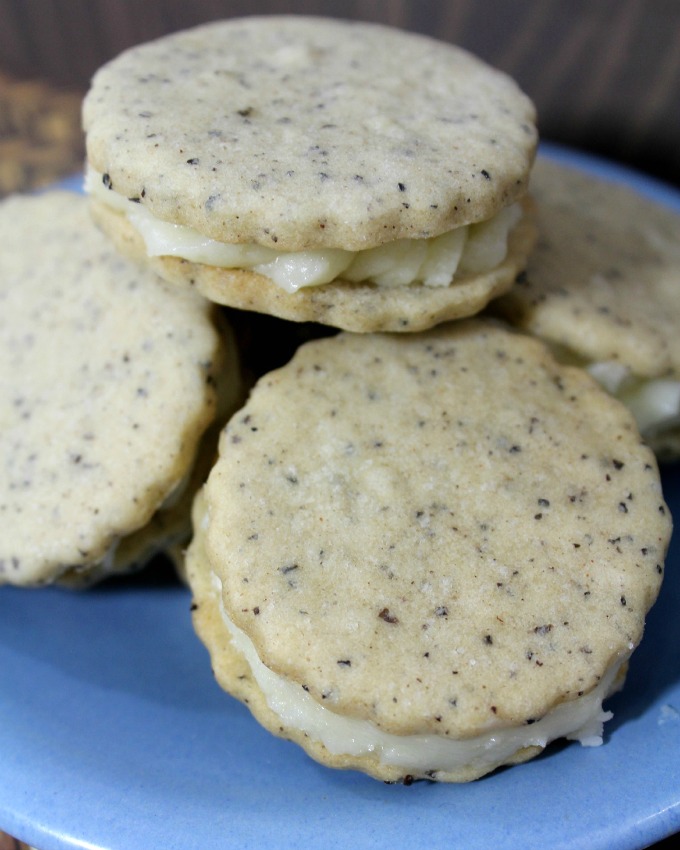 Don't worry about the extra kick of coffee. It gives the cookies a nice little coffee flavor, but it's not such a severe caffeine rush that it'll keep you up all night. It's just enough to cut through the sweet and add that little sumtin sumtin.
Can Coffee Sugar Cookies be Frozen?
Yes, they most definitely can. Just wrap the cookies up tight, and place in a freezer bag or container where they won't get broken. I'd also forgo the buttercream, and fill them when I was getting ready to serve the cookies. To serve, simply defrost at room temperature in a single layer. Add a dollop of buttercream, and make into sandwich cookies.
Coffee Sugar Cookies with Browned Buttercream Filling
Ingredients
1 cup butter, softened
1 1/4 cups sugar
2 eggs, room temp.
2 TBSP ground coffee
1 1/4 tsp vanilla extract. It's really easy to make your own vanilla.
2 cups flour
1/2 tsp baking powder
1/2 tsp cinnamon
1/4 tsp salt
Directions
Cream together the butter and sugar.
In a small bowl add eggs, vanilla, and coffee grounds. Mix together.
In a larger bowl, add all dry items – flour, baking powder, cinnamon, and salt.
Sift well and mix to combine. If you're using a stand mixer, turn it on, and add the egg mixture to the butter mixture and combine well. If using a hand mixer, add some egg mixture to the butter, mix it to combine, and repeat.
Slowly add the flour mixture to the wet ingredients, until fully combined.
Wrap the dough in plastic, and chill in the refrigerator for at least two hours.
Preheat oven to 350 degrees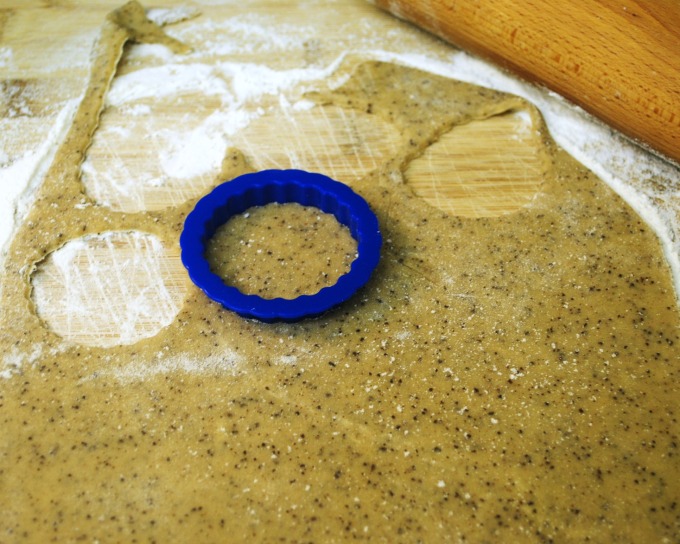 Roll out dough on floured solid surface to about 1/2 inch thick. Using a circle or square cookie cutter, punch out the cookies and place on a parchment lined baking sheet. Bake for 8-10 minutes or until the edges just start to brown. Allow cookies to cool completely before filling with the buttercream.
Browned Buttercream Filling
Ingredients
1/2 cup salted butter
1 cup dark brown sugar
1/3 cup heavy cream
1/4 tsp salt
2-3 cups powdered sugar, sifted
Directions
Melt the butter in a small saucepan on low heat. Watch and stir, as the butter changes color. When it's a light golden brown, it's ready for our filling.
Once the butter is light golden brown, add brown sugar and heavy cream. Stir the mix constantly over medium heat until sugar is dissolved.
Now add the salt. Allow this mixture to boil for two minutes. Remove from heat and allow to cool, at least an hour minimum.
One cool, beat in powdered sugar 1 cup at a time, until you reach desired consistency.
Fill each cookie with icing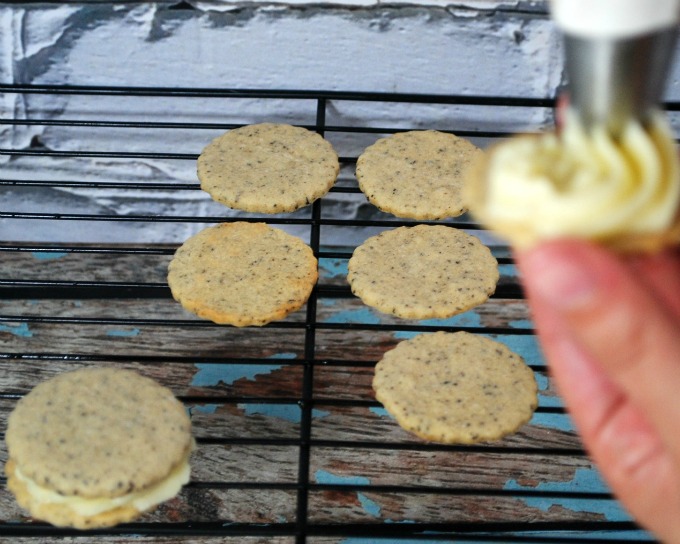 Don't these Coffee Sugar Cookies look amazing? They're so good, and they'll make a great addition to any cookie exchange, or gift basket.

What is Houseful Of Cookies?
Houseful of Cookies is an annual, virtual cookie hop, hosted by Natasha Nicholes of Houseful of Nicholes. She really likes playing on the "Houseful" theme when there is more than one of something, and since there's more than one cookie…here we are. Each year, she gathers a bunch of us from the internet to bake up our epic cookie creations and share them with all of you! It's a fun time, and we all have dealt with butter, flour, and various flavorings to bring you our goodies each year. This year, we present to you, our cookie hop.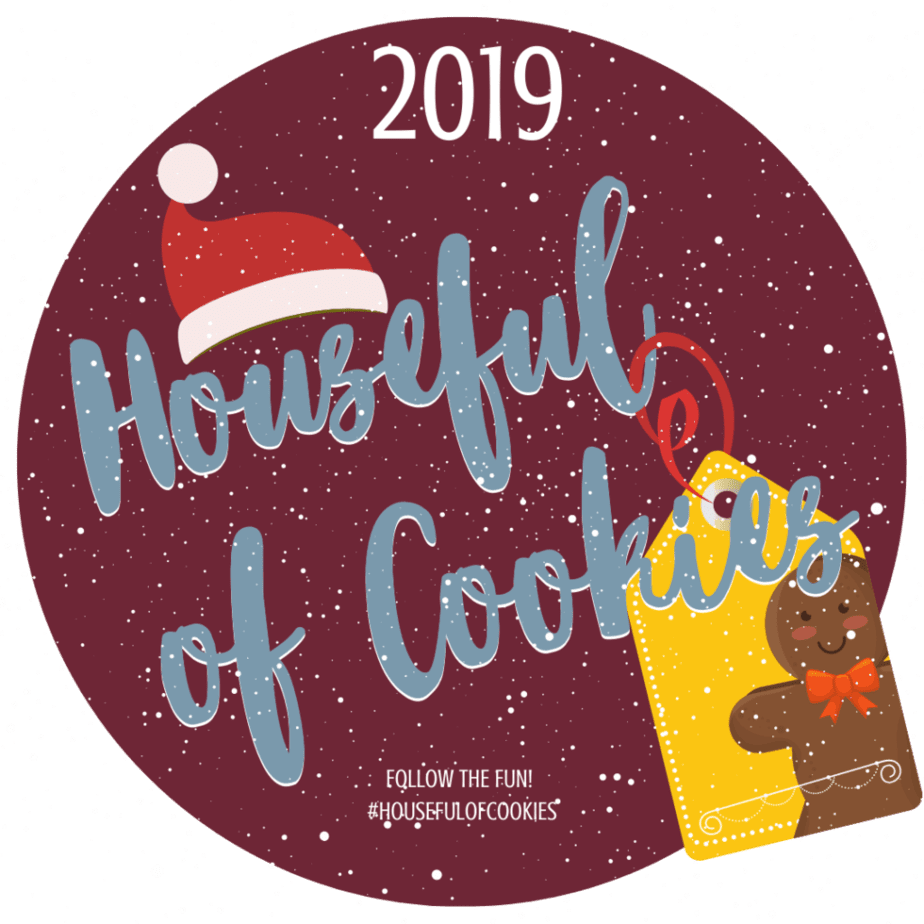 Houseful Of Cookies Participants
Be sure to hop along and check out all the rest of the numminess!