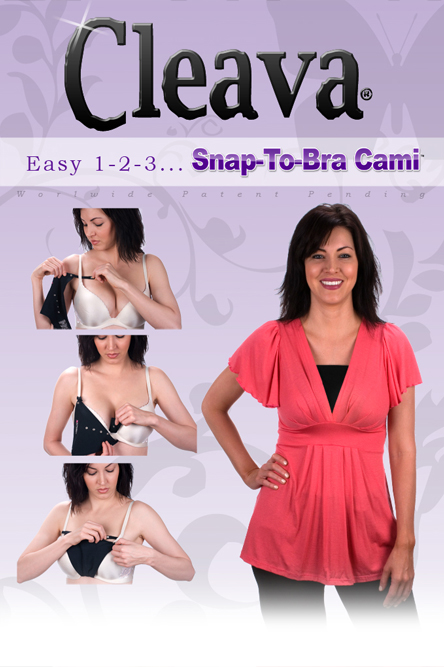 Have you seen Cleava? If you watch just about any amount of TV, I'm sure you have. Cleava are the product that gives the illusion of a camisole, but it snaps to your bra. It's great for low cut tops, or to change the look of your clothes up a little. We all have tops that are a little too low cut, or give a peep-show when we bend over. I thought that Cleava mock camisole would be the perfect accessory to help with that problem.
That's great and all, but how well does it work?
Cleava sent me a Lady Lace Corso in red to test out. When I first opened the package, I have to admit – I was a little concerned. The Cleava looked like the front part of a g-string. I kind of had my doubts about how well it would work. As I examined it further, I sat that there were several snaps. Which made sense, as the selling point was that it snaps to your bra.
So, I decided to try it on. I just whipped my top off and snapped the Cleava on. The bra I was wearing happened to have it's own camisole design, so that didn't work too well. It just looked…odd. Once I figured out that's what was causing the issue, I tried a different bra.

The Cleava fit and worked perfectly! The two straps snapped around my bra straps, while the part that ticks into your top fastens around the band of your bra. And it stays put! Awesome!!
I was also curious about the quality of the Cleava. Let's face it – we've all ordered things that were not that nice when we got them. I was really surprised at how nice the quality of the Cleava mock camisole was. The lace is really nice quality. The site says the fabric is polyester, but the lace felt like rayon. It was super soft and slinky, not scratchy or rough at all. The backing fabric is definitely polyester.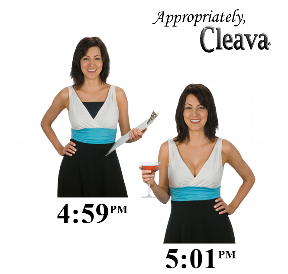 Cleava mock camisoles come in a ton of colors and fabric choices, too – I counted more than 20 on the website. You could get a different one for each outfit. You can purchase from the website, and probably at a local store. Connect with them on Facebook, twitter, or Pinterest, too.
Have you tried Cleava? If so, what are your thoughts about it?