I love a good pasta salad. To be honest, I'm not sure there's a bad pasta salad. While I prefer the oil and vinegar or Italian dressing style of pasta salad, there's a place for the mayo based ones too.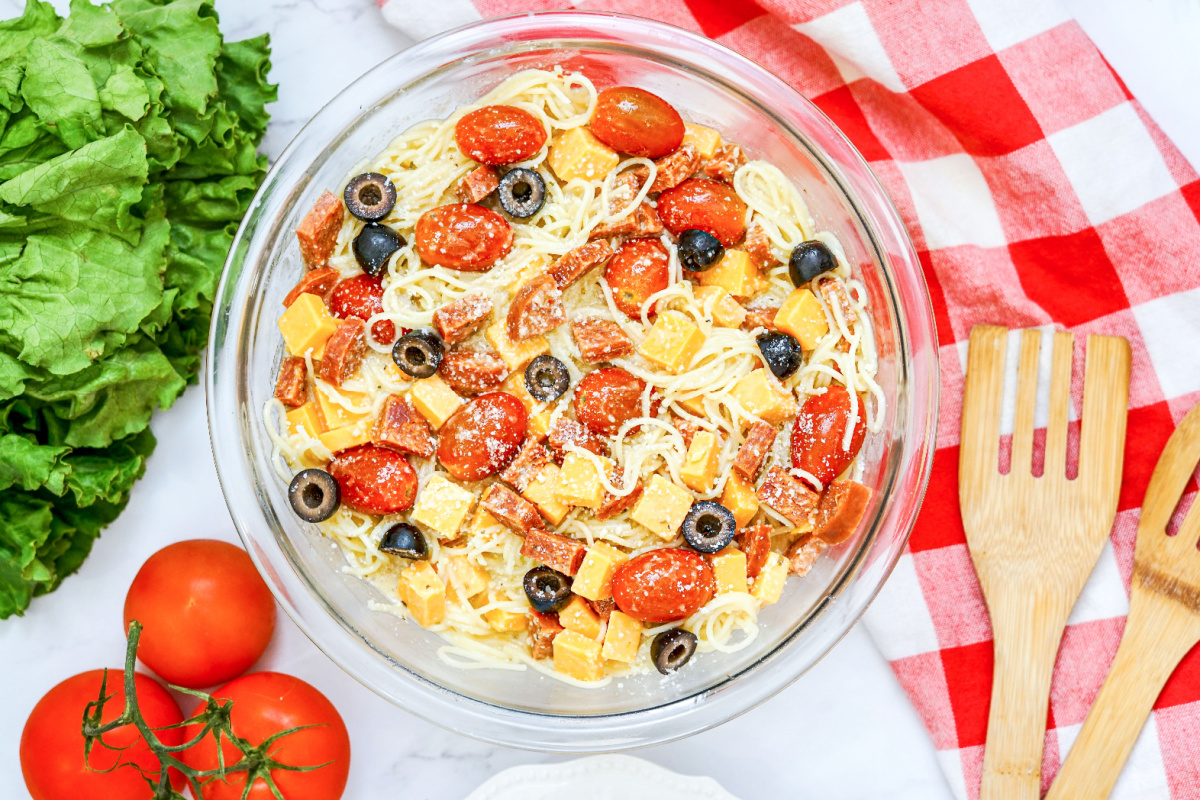 This pasta salad has a little twist – it uses spaghetti instead of the old standby rotini or shell shaped pastas. Spaghetti Pasta Salad?? WHAAA???

This is one of those recipes that became popular on TikTok, but also happens to be really delicious. It's familiar enough that everyone in the family is willing to eat the spaghetti pasta salad, but there's a fun new twist.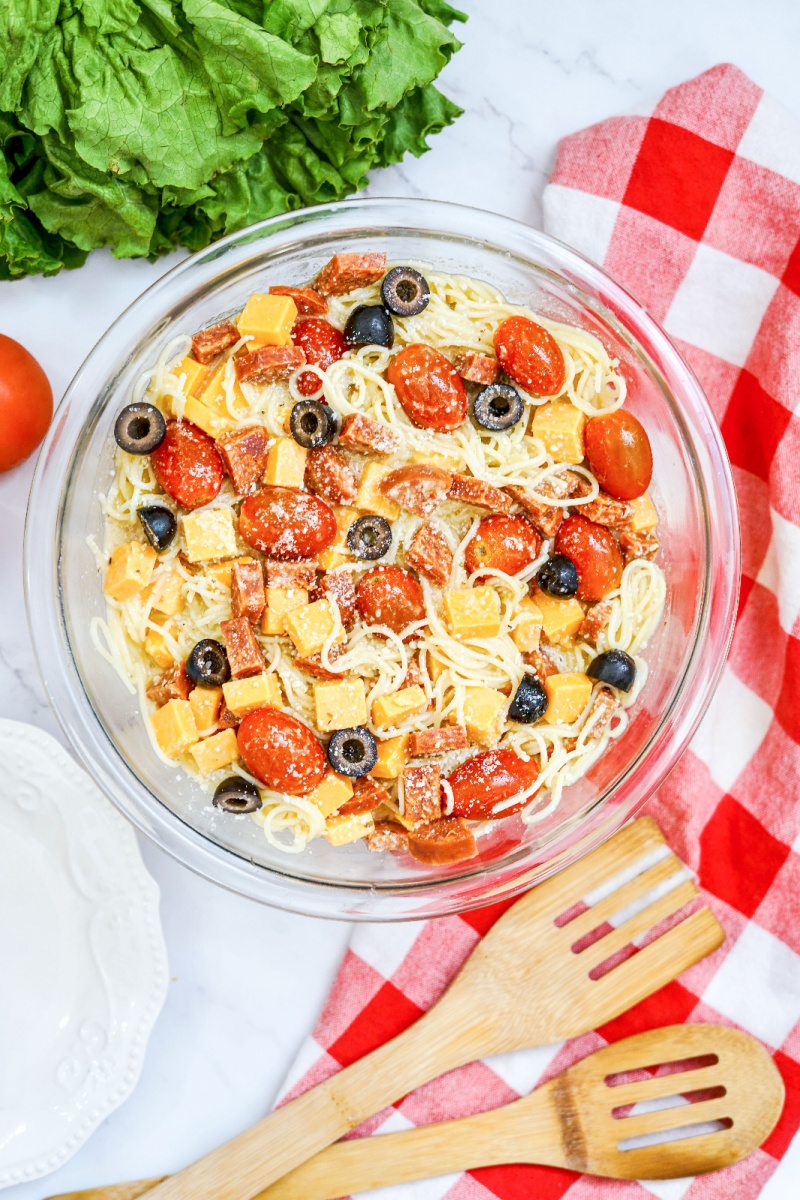 Classic Spaghetti Pasta Salad Recipe
Ingredients
16oz Angel Hair Pasta
1 Pint Cherry Tomatoes
16oz Italian Dressing (approx one bottle)
1/4 Cup Parmesan Cheese
8oz Cheddar Cheese, cubed
8oz Pepperoni, Sliced
3oz sliced Black Olives, drained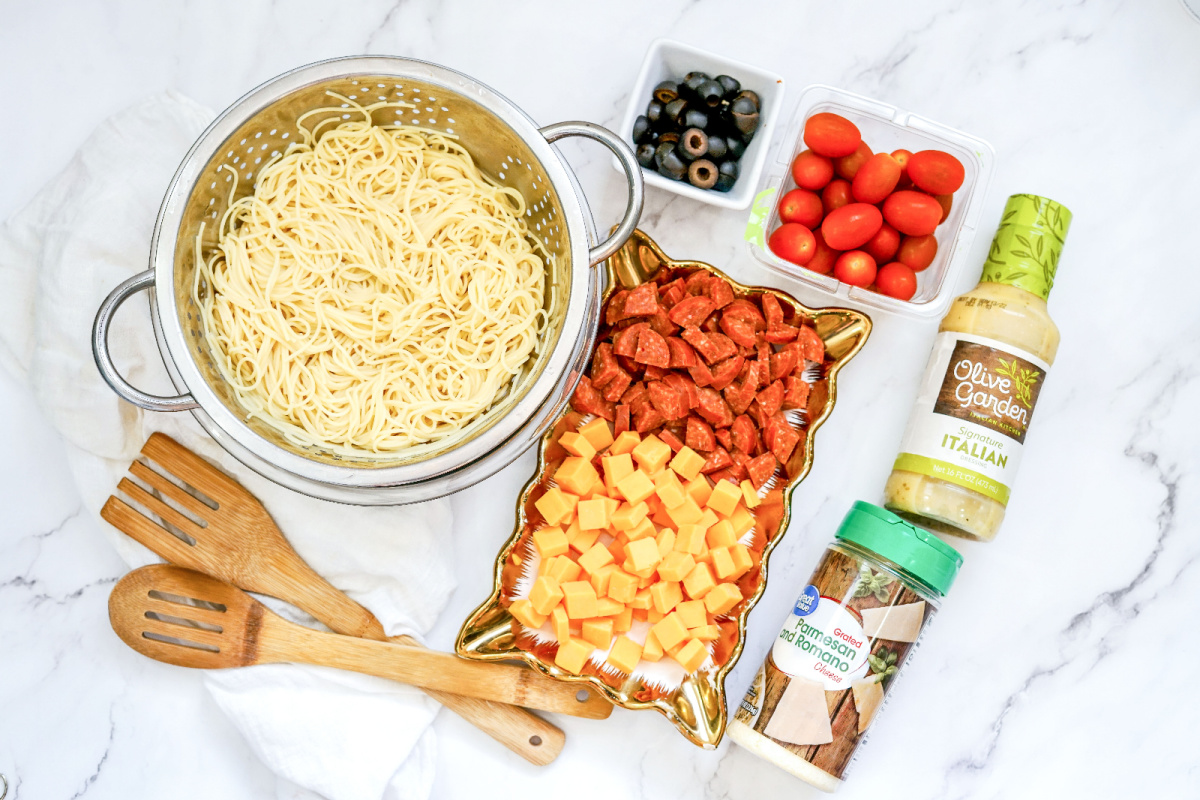 Directions
Cook angel hair pasta according to directions on the package.
While the pasta is cooking, slice the cherry tomatoes in half, and cube the cheddar cheese. Set aside.
In a large serving bowl, whisk together the Parmesan cheese and Italian salad dressing
Add the drained pasta, tomatoes, cheddar cheese, pepperoni, and olives to the bowl. Toss well to combine and coat all ingredients.
Serve and enjoy!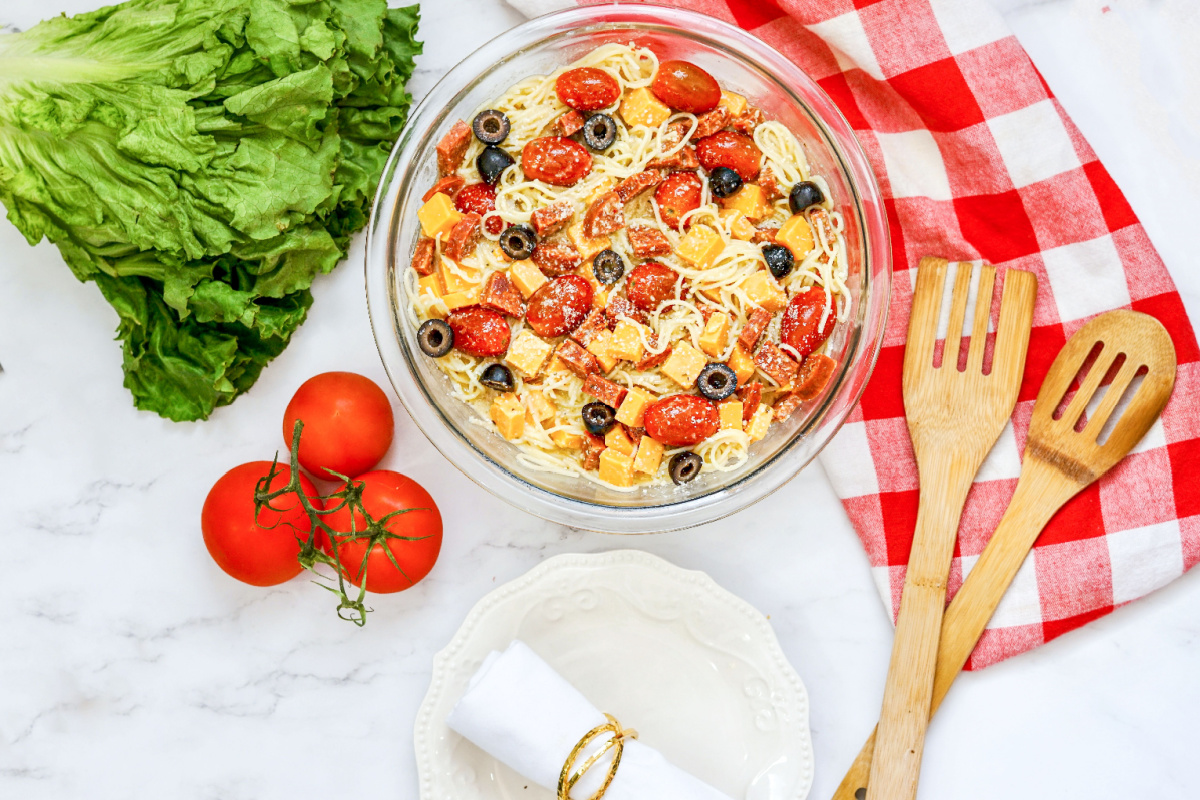 See how easy that is? This Classic Spaghetti Pasta Salad makes a great side dish when you're grilling out or making something like chicken for dinner. It also makes a good main course.
This pasta salad will keep for about 5 days or so in the refrigerator.