Picture this scenario. You're in a gift exchange, and you've pulled a female co-worker. Or your aunt, or your significant other's lady relative. And you want to come up with the best gifts for these women.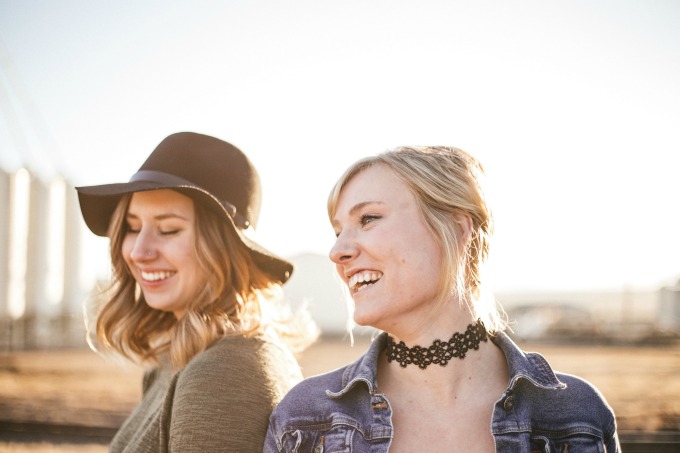 Chances are, you don't have to imagine this, as you've lived it. Finding the perfect gifts for the ladies can be so nerve wracking. The women in our lives can be really difficult to shop for. They either have what they want, or they can be vague. That's why we've compiled a list of the best gift ideas for women.
The Best Gifts for Women who Have Everything
Editorial samples and/or payment of the best gifts for women may have been provided. Links may be commissioned. Thanks for supporting our site through your purchases.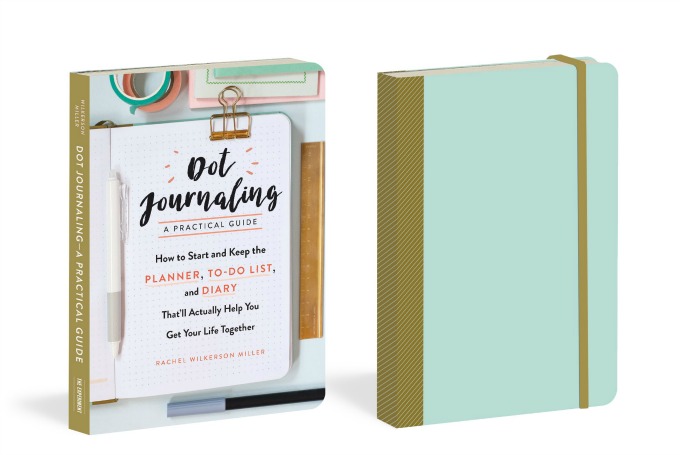 Dot Journaling: The Set
Bullet Journaling has been popular for a little while now. Dot Journaling: The Set has a how to book that covers the ins and outs of bullet journaling, and is paired with a blank dot-grid journal for you to get started. The how to guide covers using symbols for notations, creating calendars, trackers, ideas for calendar spreads, and so much more. The journal has more than 200 pages in a dot-grid style that helps with planning your layouts. Add some fancy, colorful pens and washi tape, and you're well on your way.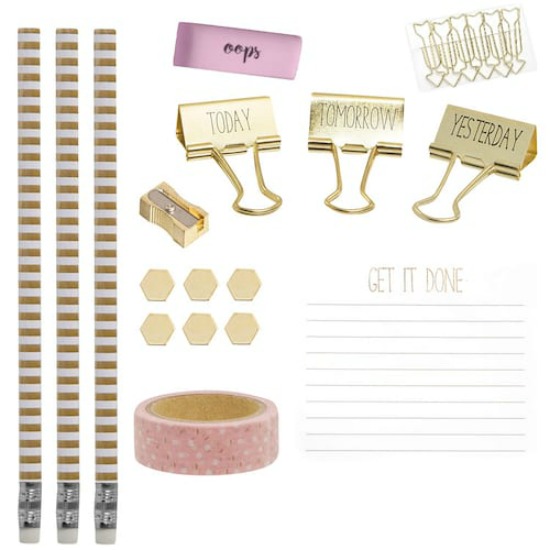 Laura Ashley Lifestyle Deluxe Stationery Kit
Do you know a boss babe? This Deluxe Stationery Set from Laura Ashley Lifestyle is a great fit for those women that run the world. Full of fun things like pencils, shaped pushpins and paperclips, and even paper tape and sticky notes. The coordinated set will help her get organized, and makes a great companion to the Dot Journal set above. Available exclusively at Kohls.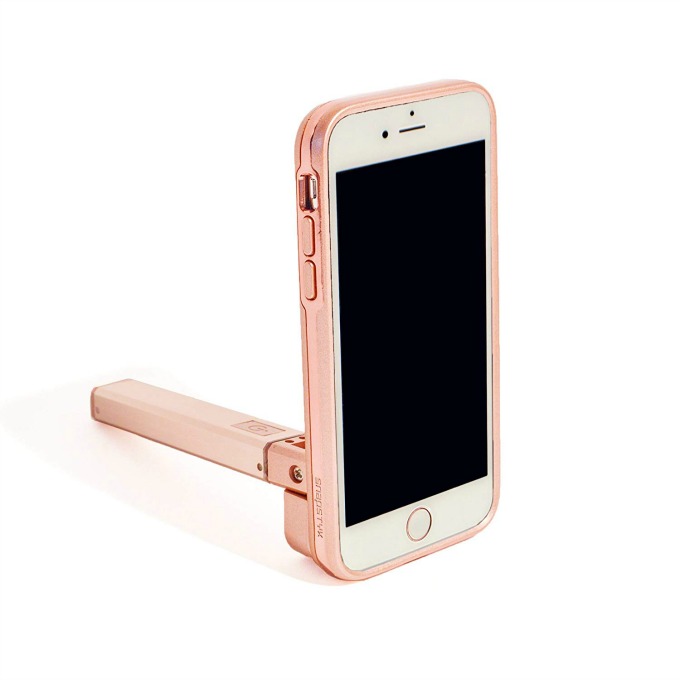 Snapstyk Selfie Case
While we all claim that selfie sticks are ridiculous, the fact is that they have a place in our picture taking culture. They work for getting a picture of yourself with someone else, or a landmark. They also work well for filming on your own (that's a secret pro tip there.) Snapstyk is a great looking case that has a selfie stick built into it. How cool is that? You're never without your selfie stick, and it's not one more thing to bring. It's also Bluetooth enabled, and rotates to get the perfect angle.
Après Ski Earrings
Après Ski makes jewelry from retired skis, like these fun earrings. How cool is that, and it's one of the best gifts for women who love the outdoors. You can really tell that this ski was well used, and it prevents these skis from ending up in the waste stream. These pieces are ideal for a ski bunny, or just that person that loves the cold weather. It's almost guaranteed that no one else has anything like it. And since each piece comes from a real ski, no two pairs are the same. Apres Ski has necklaces, too.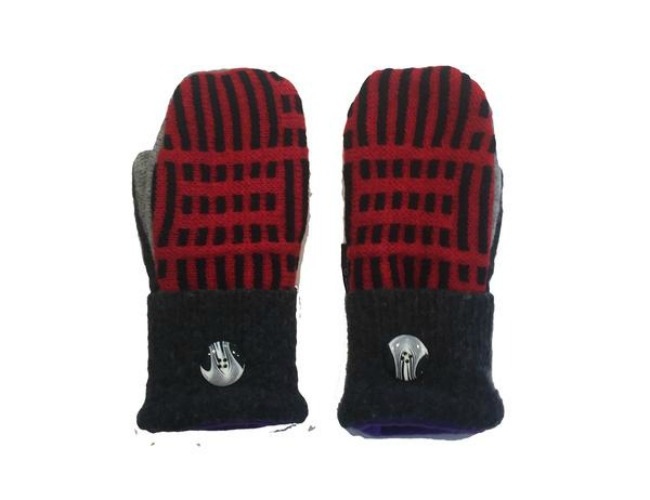 Jack & Mary Mittens
These mittens are so cool. You can send in a sweater or something that has a lot of meaning to you, and Jack & Mary will make it into a pair of mittens. These tailored mittens are really well made, and are lined with fleece for total warmth. They take care to shape the mittens to really fit your hands, and not just make them like a pocket, Jack & Mary items are handmade in Maine of upcycled wool sweaters. You're not only giving the gift of warmth, but one of the best gifts for women is memories.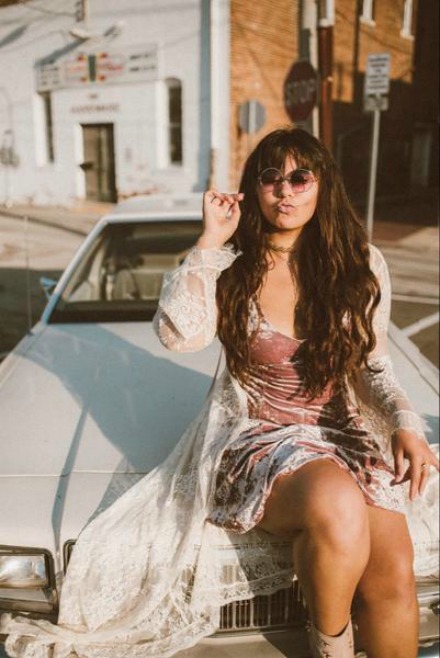 Aporei Lace Robe Kimono
I am a huge fan of kimonos. I think they're a fashion piece that works for pretty much any body type and takes your outfit up a notch without trying. This lace kimono from Aporei makes for a gorgeous gift. It's stunning with an outfit, or you can wear it as a swimsuit cover. It's also fabulous for a romantic evening. The lace is really nice quality, and not stiff or scratchy at all. It's available in black, white, or a gorgeous creamy ivory.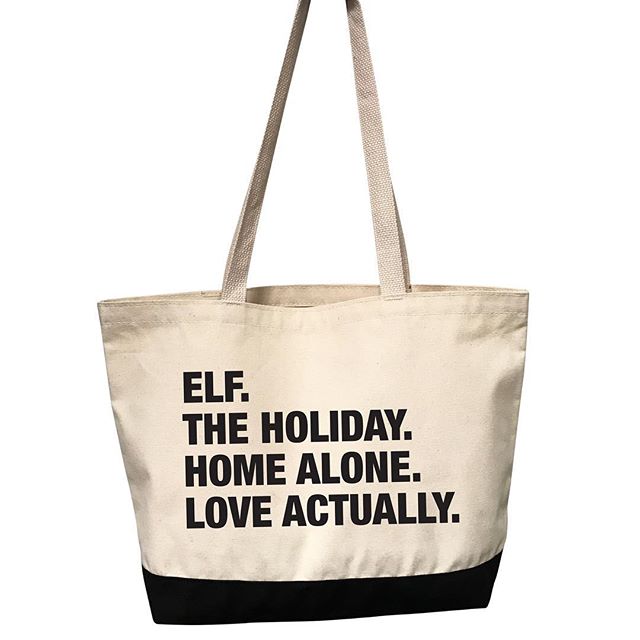 Four Things Bag
We all have a few things that we absolutely love. Let the world know what yours are with this great Four Things canvas tote bag from The Shop Forward. Each bag is custom made for the recipient, and Is a perfect fit for their personality. The bag is a great size for trips to the farmer's market or street fairs. Even better, each purchase helps support humanitarian efforts in Haiti. How amazing would the Four Things bag be for bridal party gifts?
Surreal Flame Candle
Flameless candles are everywhere nowadays, with some being better than others. The Surreal Flame Candle is a great option for your home décor. It has an actual real, poured wax candle that has a led flame. The flicker looks like a real flame, and the glass hurricane makes it look so elegant. The Surreal Flame Candle comes in a gorgeous rose gold finish that's oh so modern, as well as yellow gold and silver.
Thirty-One Gifts Retro Metro Bag
One of the best gifts for women is a fab tote bag, and this Retro Metro bag from Thirty-One Gifts is pretty great. It's large enough to carry what you need with you, while not being so big that it gets unwieldy. Retro Metro has an interior zip pocket, and two flat pockets that are great for organizing. There are also two good-sized exterior pockets that would be perfect for a water bottle. Factor in the perfect length straps, and a large lobster claw for your keys, and the Retro Metro bag is a total winner. Plus, I am in love with this Ikat Bazaar print.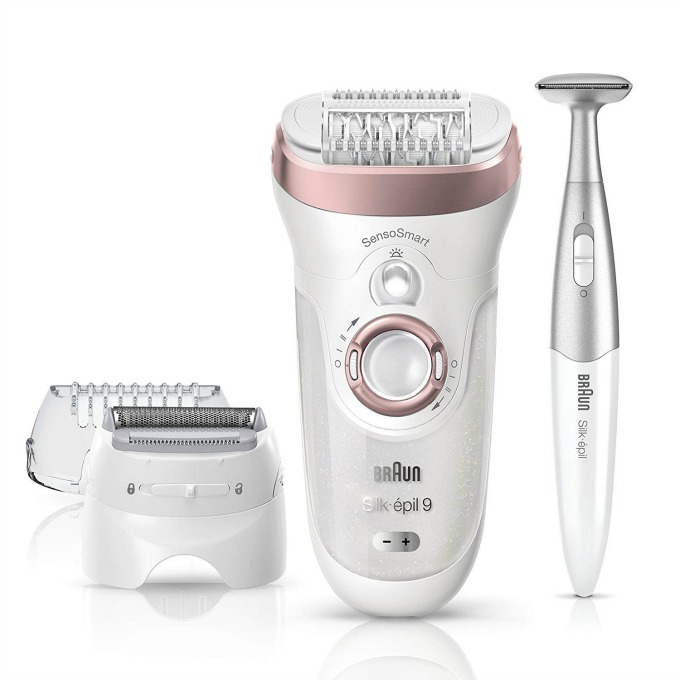 Braun Silk Epil 9 Epilator
Any woman can tell you that shaving sucks. The new Silk Epil 9 from Braun removes hair for up to 4 weeks. It can remove the smallest, finest of hairs – even shorter hairs than waxing removes. The Epil 9 has SensoSmart technology. Which prenents you from pushing too hard, and a pivoting head to go around curves and reach into nooks and crannies. And with 5 different caps, there's one that's perfect for your hair removal needs.
Onehope Wine Vintner Collection
Many of us like to enjoy a great glass of wine now and again. Onehope Wine has great wines that support charities. The Vintner collection is a new collaboration Each variety supports a different cause. For example, the Sparkling Rose supports children's causes while the Pinot Grigio backs animal issues. Do good while drinking good wine.
With these great finds, you should be able to find something for all the women on your list.