Special thanks to SheSpeaks for sponsoring this book review. Pick up a copy of Behind Closed Doors when it hits bookshelves!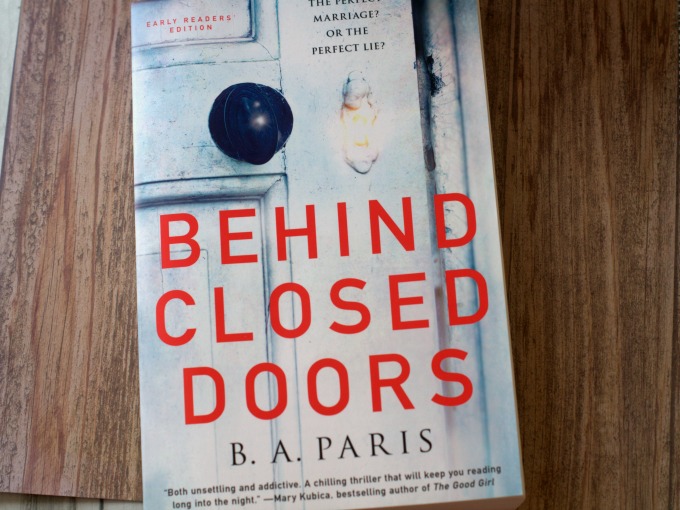 This summer, my goal is to read more books.  It's easy these days, to hop on the internet and read a few (or many) short stories and articles, instead investing time in a long story.  I don't know if it's the time commitment or the intimidation of finding a book I might actually enjoy reading, but books seem to get pushed to the back burner in favor of other methods of entertainment.
Behind Closed Doors, by B. A. Paris is a great read for at the beach, by the pool, or just relaxing.  Ms. Paris is a skillful writer that weaves a story that keeps you on the edge of your seat and never lets you down.  This is one of those books that holds your interest for the length of the book.
Behind Closed Doors Book Review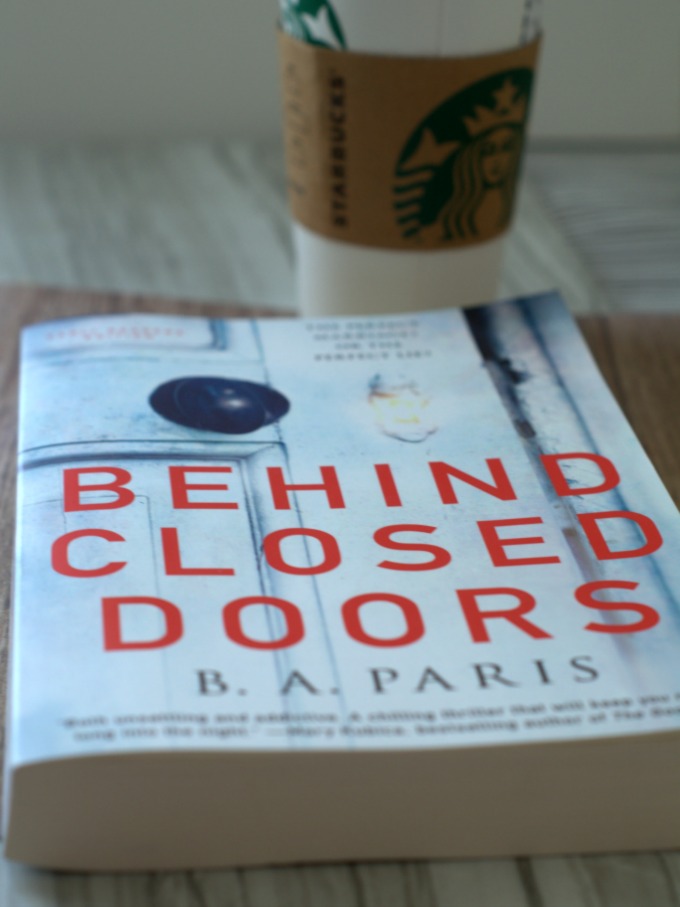 Grace meets Jack, and he is everything she wants for her future.  He's a handsome, successful attorney who treats her like a queen.  He also likes Grace's sister Maggie, who is handicapped.  After a whirlwind courtship, Jack and Grace are quickly married. Although outward appearances are that of a happily married newlywed couple, Grace soon learns that privately, Jack has other plans for her.
Jack has purchased a perfect countryside house for the couple.  Grace soon learns that her home is her prison – she isn't allowed to leave without Jack.  He controls Grace's every move. She is not allowed to lunch with friends or leave the house without him.  He even chooses her clothing.  She is locked in the house, bedroom or even on a balcony when Jack is away from her.  When Grace's handicapped sister, Millie comes to live with them, Grace is happy; but then she realizes that Jack has no intention to allow the sisters to live quietly.  Jack devises a plan to torment and terrorize them.
"We go downstairs and in the hall, he takes my coat from the cupboard and holds it open while I slip my arms into it. In the drive outside, he holds the car door for me and waits until I'm in. As he closes it behind me, I can't help thinking it's a shame he's such a sadistic bastard, because he has wonderful manners."
― B.A. Paris, Behind Closed Doors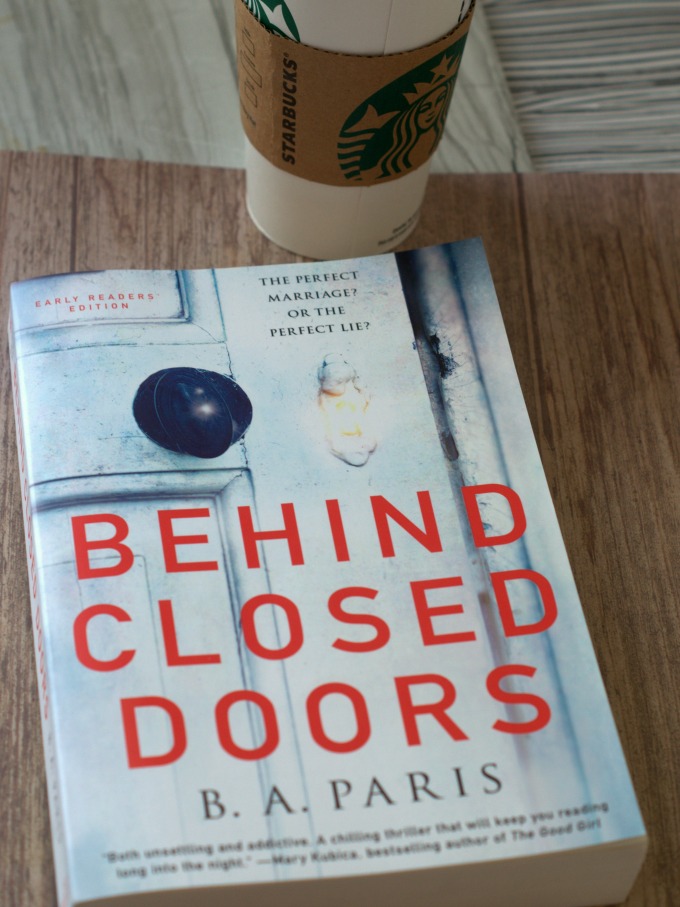 Grace learns she must devise a plan to save the sisters from Jack.  You feel her pain and torment throughout the book, and feel some relief at the ending.
This isn't a book for everyone; the description of the abuse – which is mostly psychological, not physical – is a little unnerving.  If reading this type of material might keep you up at night, I would pass on this story.  But if you like a great psychological thriller, that keeps you interested for the entire book, then Behind Closed Doors is for you.  I read this in a couple of afternoons, and could have finished it in a day.
Behind Closed Doors, by B.A. Paris
351 pages
St. Martin's Press