The holiday season is pretty much here. Are you ready? I don't think I am.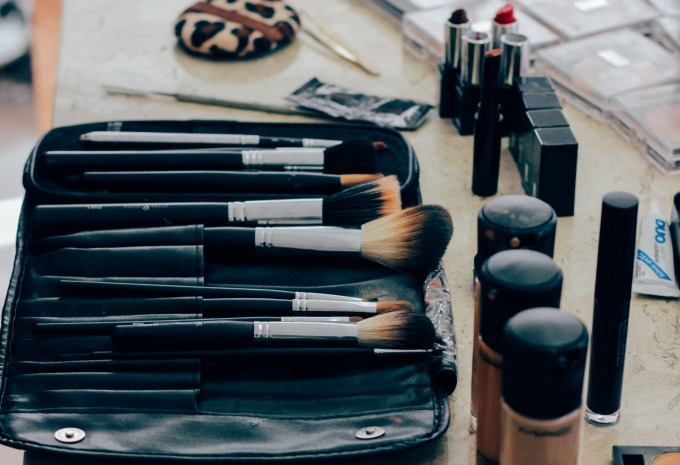 We've rounded up some of our favorite beauty items for the holiday season. All of these make amazing gifts – for the beauty junkie or for yourself.
Great Beauty Finds for the Holiday Season
Editorial samples and/or sponsored placement. Links may be commissioned, and we make a small percentage of sales.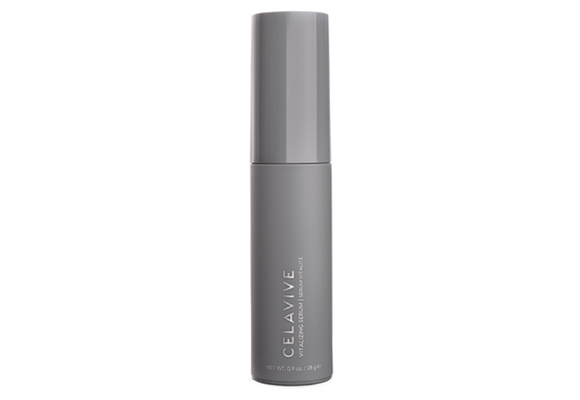 Usana Celavive Serum
Serum is a moisturizer for the underlying layers of your skin, and it works beneath the surface. Usana Celavive helps to combat those signs of aging. The things like fine lines, wrinkles, sagging skin – this helps with all of those things. It uses ingredients that help your skin to boost its own renewal processes. Because of this, your skin does what you need most. It's like customized product without the custom price tag.
Smile Direct Club Bright On Teeth Whitening Kit
Everyone wants whiter, brighter teeth. Smile Direct Club has a high-tech solution – an LED brightener in their Teeth Whitening Kit. Basically, you paint the BrightBoost formula on your teeth, then plug in the mouthpiece to your smartphone, and it helps brighten your teeth faster. If someone would have told me that I'd be whitening my teeth with my phone, I would have told them they were crazy. But that's where we are. Compatible with iOS and Android systems.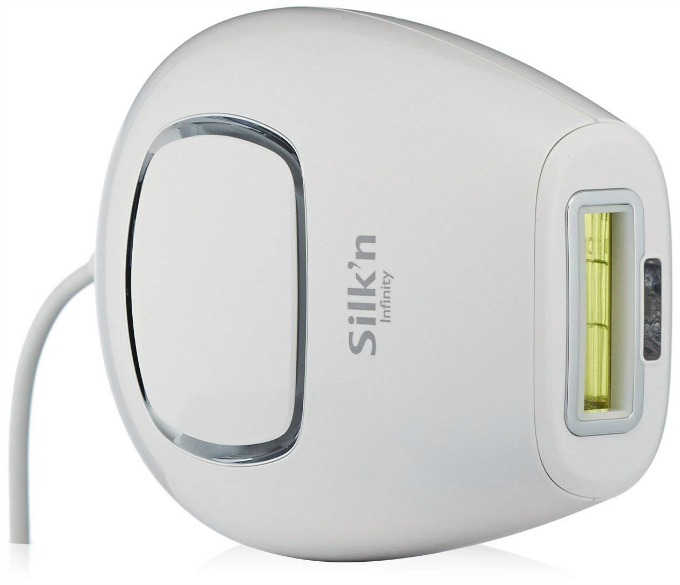 Silk'n Infinity Hair Removal System
We all have unwanted body hair. Whether it's your legs, your underarms, back, or other areas, it's there. This new Silk'n Infinity hair removal device uses eHPL technology, which is a 1-2 punch that opens the pores and destroys hairs at the root level. After each treatment, hair regrowth is minimized. It may take a few treatments, but over time your hair regrowth should be very minimal. Psssttt…this is great for the guys and their body hair, too.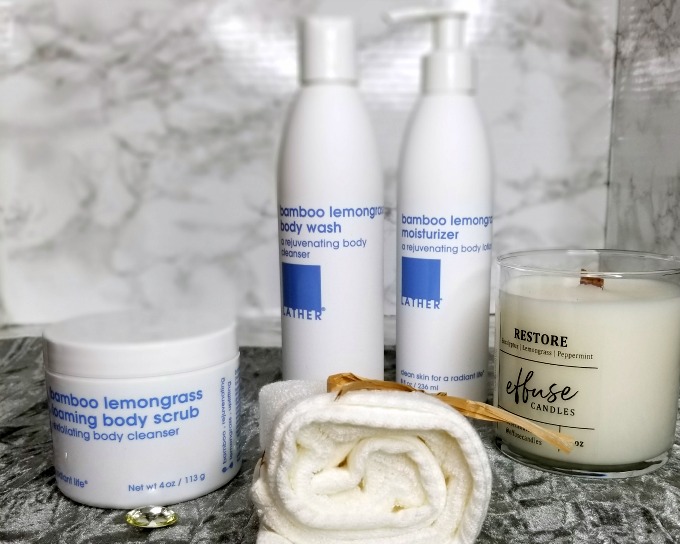 Lather Bamboo & Lemongrass 3 Step Set
Luxurious bath and body products make everyone feel good. Lather has ya covered in that department. Their Bamboo Lemongrass line is one of the top sellers, and they've put together a three step set to get your skin in tip top shape. With a body wash, a foaming scrub, and a moisturizer, your skin is going to thank you. You can feel good about using Lather products, too, as they're a clean beauty brand. Lather never uses artificial fragrances, synthetic colorants, or mineral oil. There's also no parabens, sulfates, or animal testing.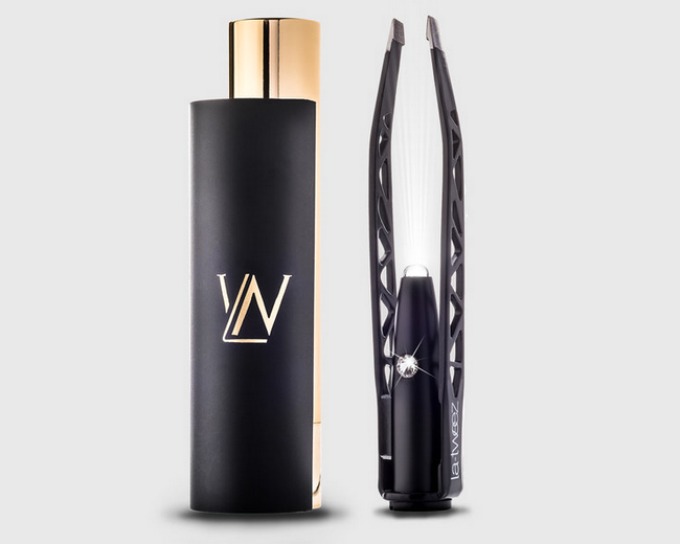 La Tweez Illuminating Tweezers
Anyone that's into beauty will tell you that a great pair of tweezers are worth 10 times their weight in gold. La Tweez is a leader in the tweezer industry. The Illuminating set are great as they have a little light on them that allows you to pluck stray hairs with the greatest of ease. They can't escape, and you'll be able to see even the finest stray hair. Plus, they come in a fab case that makes them a great addition to your makeup bag.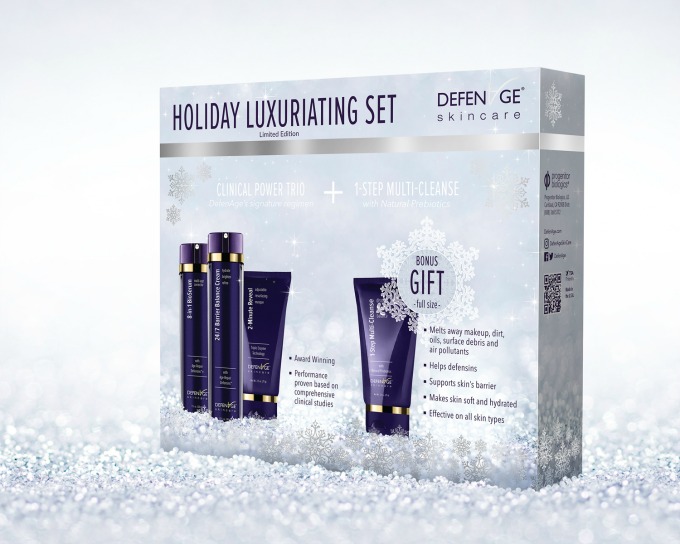 DefenAge Skincare Holiday Luxuriating Set
Treat yo'self this season with DefenAge, a luxury skincare line. Their Holiday Luxuriating Set is a fantastic introduction to the brand. The holiday set includes their Clinical Power Trio, which has 24/7 Barrier Balance Cream, 8-1in-1 Bioserum, and 2 Minute Reveal Masque, and the 1-Step Multi Cleanse. DefenAge never has animal derived ingredients, sulfates, phthalates, colorants, BPA, or mineral oil, among other ingredients on their nono list. They don't use animal derived or gluten ingredients, either. And DefenAge never tests on animals. You can feel good about supporting the brand.
MyChelle Lip Hints Lip Balm
I love lip balm, but sometimes I want something a little more. Lip Hints from MyChelle are great for those days. They're nourishing lip balms that have just a little hint of color to them. They won't interfere with your other lip colors, but don't let you look like you're wearing nothing, either.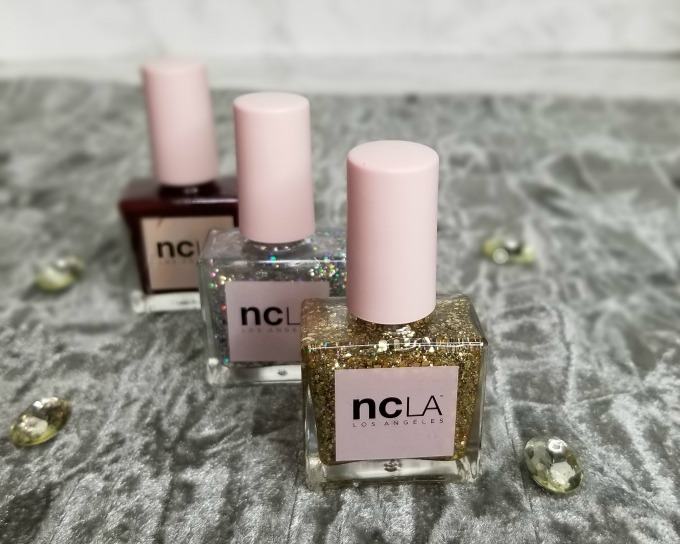 NCLA Nail Lacquers
Everyone knows I love nail polish. I mean, it's part of my bio for cryin' out loud. NCLA's holiday offerings are once again, stellar. I'm pairing the Rodeo Drive Royalty with the Hollywood Glam Glitter toppers and calling it a day. The Rodeo Drive Royalty is a fab dark Oxblood red shade while the Hollywood Glam set is full of glitz and sparkle. As always, NCLA lacquers are 7-free, vegan, and cruelty free.
Azure Lux Gold Collection Peel Off Masks
If you've been looking at social media, I'm sure you've seen the new peel off glitter masks. Now, you can go one better. Azure Lux has introduced The Gold Collection of sparkling peel off masks that have real gold in them. The set of three masks are great for firming, hydrating, and brightening your skin, depending on your need.
Joico K Pak Color Therapy Hair Care
If you have color treated hair, chances are you've spent a pretty penny. Protect that investment with Joico K Pak Color Therapy Hair Care. The shampoo and conditioner set makes your hair vibrant and bouncy while sealing in moisture and blocking out fading and damage. The holiday set includes a free K-Pak Color Therapy Luster Lock Shine & Repair treatment, too.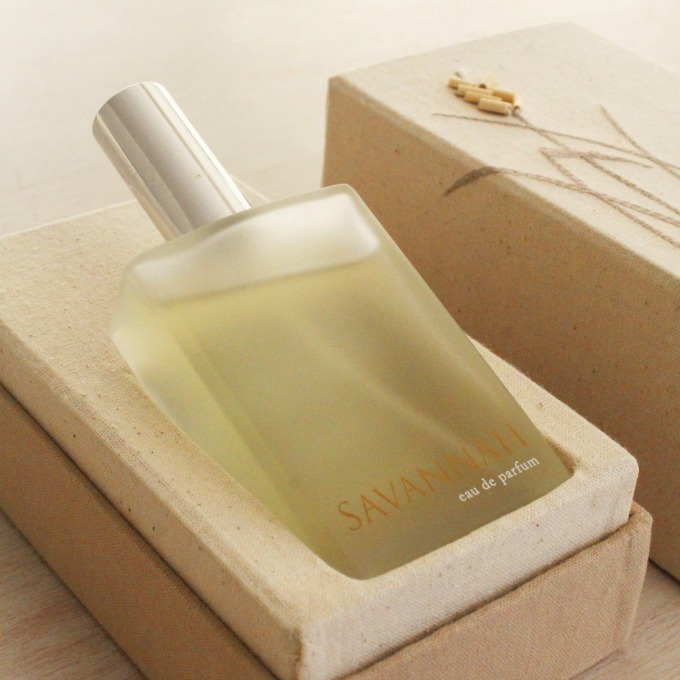 Savannah Perfume
Personally, I'm generally a fan of clean scents. Savannah is a very clean scent that reminds of the desert after a rainstorm. It has notes of grasses and scrub, deep woodsy notes, and a light touch of citrus brightness. I think this could really be a scent for either gender. It's not too feminine, and not too masculine. Savannah also isn't obtrusive like some fragrances can be.
See? There really is something for everyone here, whether they're looking for a great skincare routine or super fun color cosmetics.