Special thanks to Ragu for sponsoring this Rustic Kale Cast Iron Lasagna recipe.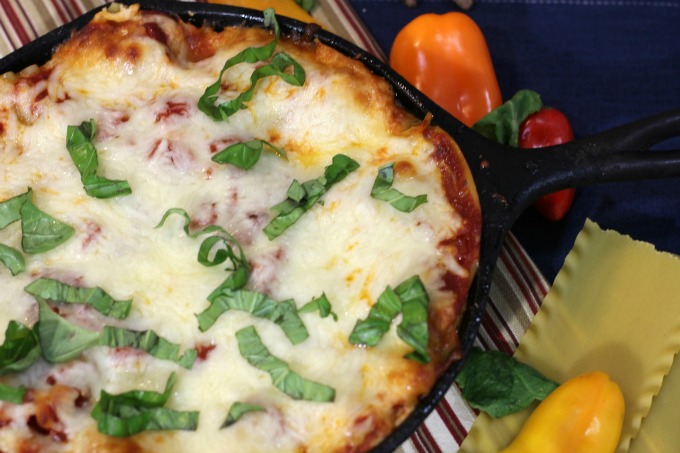 Many families love lasagna.  It's one of the things that's fairly easy to make and the kids are going to eat it.  You can make it in an afternoon while you're hanging around the house catching up on laundry or watching football.
However, sometimes plain lasagna gets boring.  And what do you really do to jazz it up?  Add some sausage?  Change it to a white sauce instead of red? How about really changing up your traditional lasagna and making it in a cast iron pan?  Cast iron lasagna?  Are you crazy?  Yes, I may be, but really – give this a try.  Cast iron pans impart a great flavor to foods, and this is so totally unexpected. Cast iron lasagna is perfect for company and it really steals the show.
Rustic Kale Cast Iron Lasagna Recipe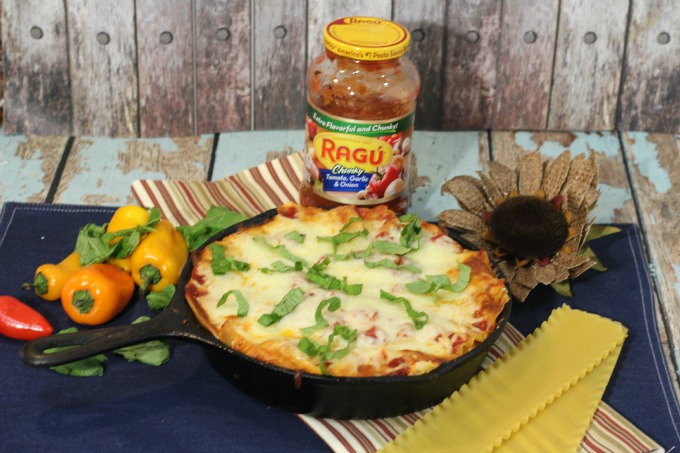 Greta
Yields 6
Rustic Kale Cast Iron Lasagna
A delicious rustic lasagna dish that has great visual appeal as well. Make it in a cast iron pan to impart some of that fabulous flavor.
20 minPrep Time
55 minCook Time
1 hr, 15 Total Time
Ingredients
1 Jar of Ragu Chunky
1 Box of lasagna noodles
1 Cup chopped kale
1 Cup chopped tri colored peppers
1 Can diced tomatoes
1 Pound of 80/20 ground beef
1 Cup of shredded Mozzerrella
1 Cup of Ricotta
2 Tbsp of fresh basil for garnish
Instructions
Pre-heat the oven to 350'
Cook your ground beef in a separate pan until a medium temp. Set to the
side. Season with salt and pepper
On the bottom of your cast iron pan, add 1/4 jar of Ragu and spread evenly to
cover the whole pan.
Add 1/4 cup of diced tomatoes and sprinkle over the Ragu.
Break your noodles in 1/3rds lay them onto of the sauce to cover the whole area.
Roughly chop your kale and sprinkle over the pasta noodles.
Chop your tri colored peppers remove all seeds and sprinkle on top of the Kale.
Add 1/4 cup of fire roasted tomatoes and sprinkle all over the Peppers.
Add the ground beef and spread evenly across the pan.
Drop your Ricotta cheese by spoonfuls on top of the beef.
Add another layer of lasagna noodles, covering all of the Ricotta.
Using the remaining diced tomatoes, cover the lasagna noodles.
Pour Ragu all over the top.
Cover the sauce with shredded mozzarella so you only see the cheese.
Bake in the oven for 40 min at 350'
Let sit for 15 minutes before serving.
Garnish with thinly sliced fresh Basil
7.8.1.2
60
https://www.gretasday.com/amazing-rustic-kale-cast-iron-lasagna-recipe-thats-sure-to-please/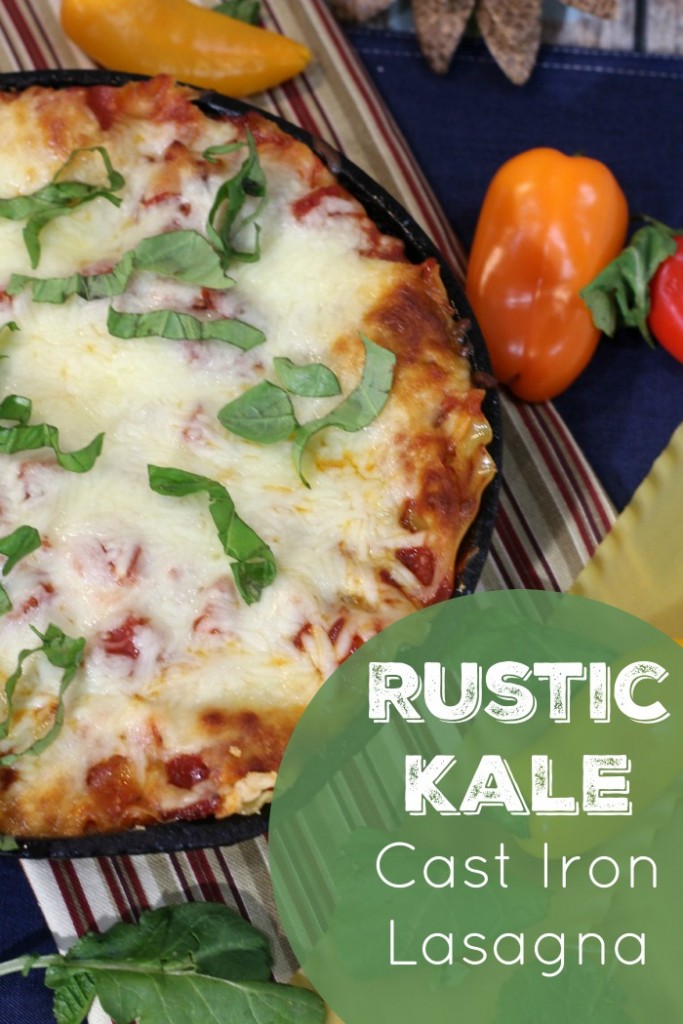 Ragu is all about the family traditions.  Whether it's the founder Assunta, emigrating to the United States and cooking dinner for the whole family, or our modern traditions of a smaller family dinner.  Ragu wants to see how you're re-mixing your family's favorite recipes.  They're even having a recipe contest where you can enter to win $3000.  Awesome, right? Simply venture on over there to check out the details.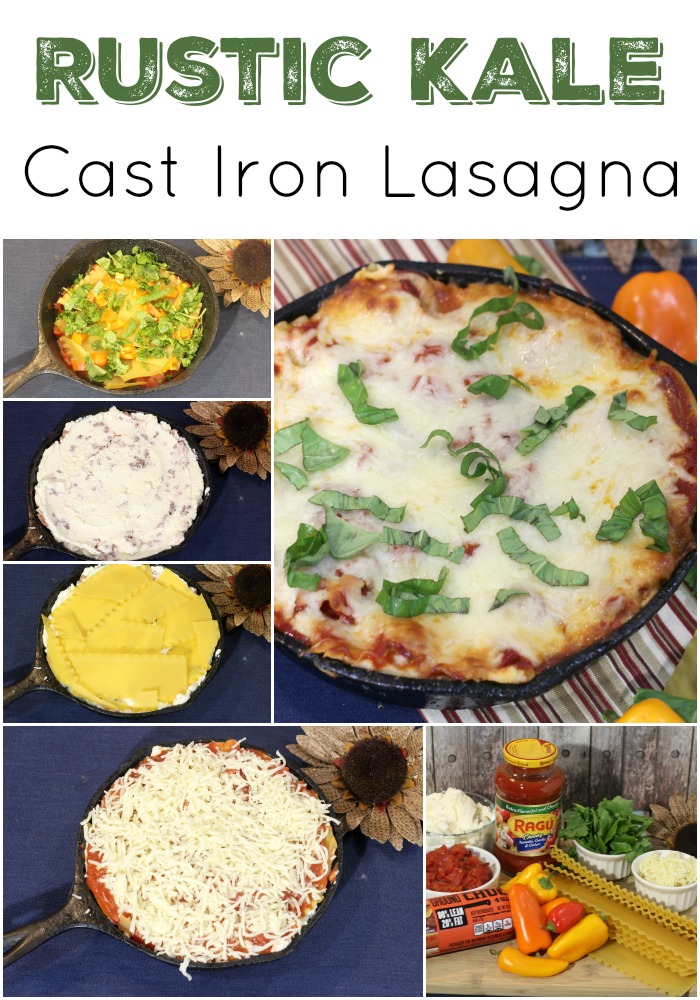 Are you going to try this Rustic Kale Cast Iron Lasagna Recipe?