Not too long ago, I spent a weekend in Fayetteville, AR. Fayetteville, for those that don't know, is a vibrant college town with a lot going on. It's the home of the University of Arkansas, and there's always something happening. It's a couple hours from my house, and a favorite weekend getaway.
Usually, I stay at one of the chain hotels. Like Staybridge Suites or Holiday Inn. This time, though, I decided to stay at a boutique hotel. We chose Inn at the Mill in Springdale, AR. It's a great little boutique hotel with 46 rooms total, including 8 suites.
About Inn at the Mill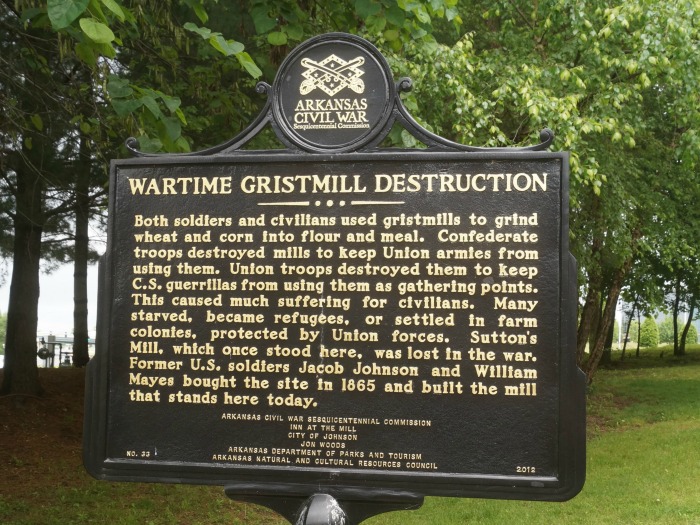 Inn at the Mill is located at Johnson Mill, which is the longest running business in Arkansas. It was first registered as a business in 1835, and is on the National Register of Historic Places. There's also a fabulous restaurant on the premises – James at the Mill.


We stayed for two nights. The staff was polite and friendly, from the moment we checked in until we left. Even when we were totally confused, and one of us was convinced that we were only staying for one night, and had to call to find out when we were due to leave.
Our Stay
We arrived late the first night, as we drove down after work. We hadn't had dinner, as we thought we'd just get something along the way. As usually happens on our trips, that just didn't happen. Once we got to the hotel, we decided to order room service from the onsite restaurant, James at the Mill.
James at the Mill restaurant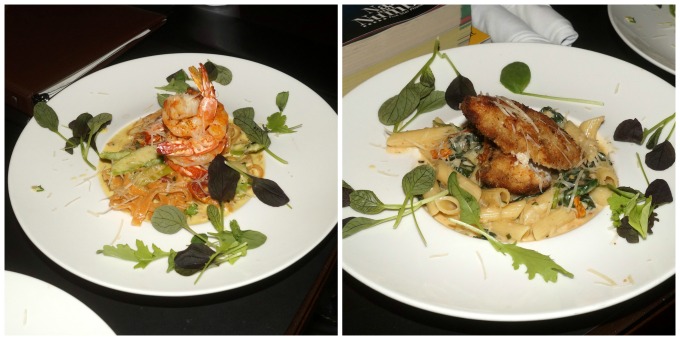 James at the Mill offers a thoroughly modern take on Ozarks Plateau cuisine. James at the Mill was preparing to close, but they so kindly made us two dishes – Homemade tomato Fettuccine with corn cream, asparagus, oven-dried tomato and hickory grilled Gulf shrimp and White wine crème fraiche penne pasta with oven-roasted tomatoes, spinach and dry onion-crusted chicken breast. Both were very good, and so satisfying. James at the Mill has a tasting menu that features seasonal foods. I think we might try that next time.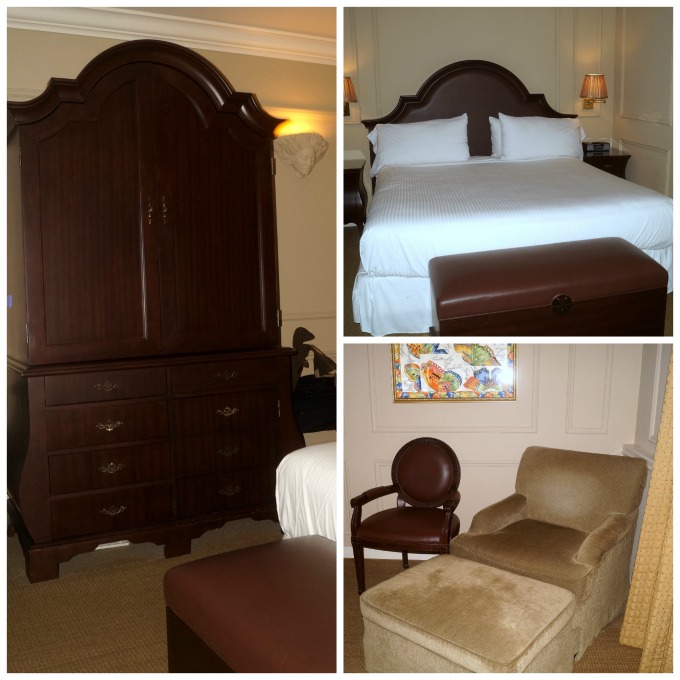 The room itself was very nice. A great king sized bed that was comfortable with nice weight linens. You know how sometimes you're too hot or too cold?  None of that was happening here! The TV was in an armoire that was to the side of the bed. It made watching TV a little weird. Our room at Inn at the Mill also had a little seating area with chairs, which was nice, as well as a small desk. You don't always want to sit on the bed to do everything! One caveat – they only have rooms with a single bed. Most are King sized, but some are Queen sized beds.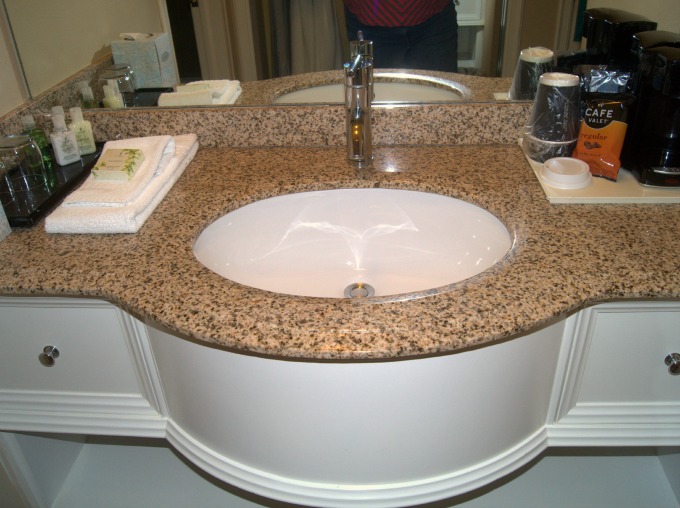 The bathroom was lovely as well. A nice marble vanity with a deep sink, which is always nice. I hate washing my hands and getting water splashing out everywhere. The shower also had gorgeous marble tile. I do wish the floor in the bathroom was heated, as it was REALLY cold. Especially in the middle of the night.
Perhaps the best part was that we heard absolutely no noise coming from anywhere else in the hotel. Even with our room location being by a door, we didn't hear anyone coming or going.
The grounds at Inn at the Mill are stunning, as well. The location is on a hillside, and water plays a major role in the ambiance. It is Inn at the MILL, after all. There were several streams that all flowed down into a large pond where the original mill wheel is located. It all worked together to really create a lovely setting.
Inn at the Mill does have a complimentary wine and cheese hour in the evening, as well as a complimentary continental breakfast. I didn't partake in either of these, but I imagine that they are like everything else at the hotel – first class all the way.
Inn at the Mill has been recently renovated, and they've really put a lot of thought into the hotel. It is part of the Ascend by Choice Hotels portfolio. The Ascend Collection is a group of hand-selected hotels that are upscale, unique, and boutique properties.
Disclaimer: I paid for this visit with my own money. I was not spiffed, perked, or comped in any way, except my corporate discount.