As anyone who has spent any time in the Southern US can tell you, sweet tea is a way of life. When you go in somewhere and ask for tea, you get a sweet, sugary concoction. It's definitely not the traditional iced tea this SoCal native is used to! There's just something about Southern sweet tea that is unique. There's the just right mix of sugar to tea, and it's not gritty or grainy.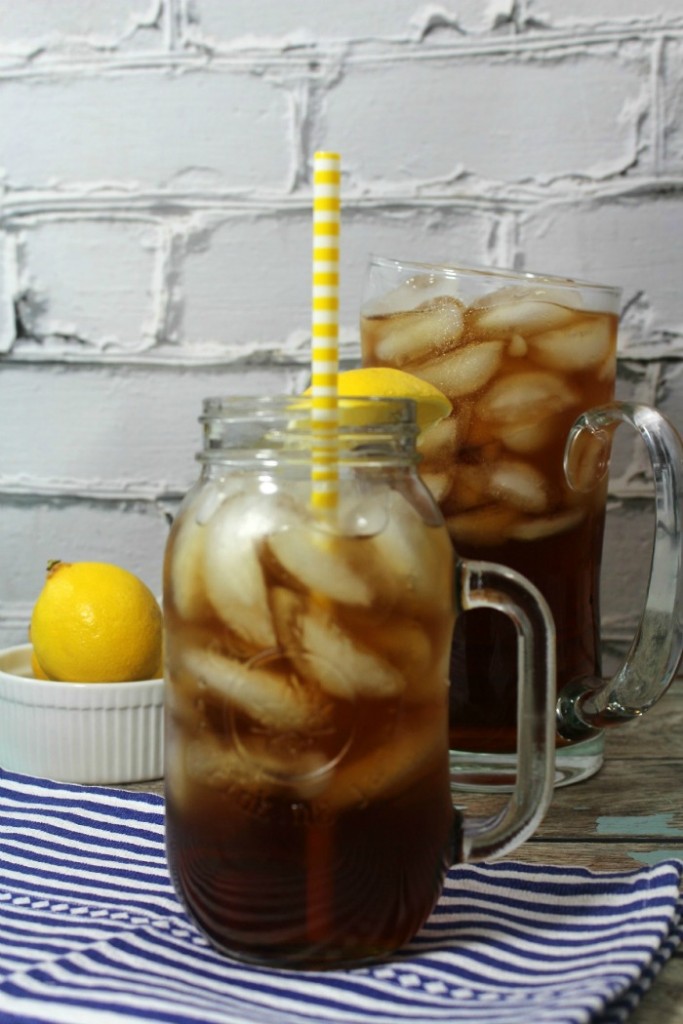 How do they make it? For the longest time, I was told it was a secret. The perfect southern sweet tea isn't difficult to make, though. Once you know the secret, that is. I'm going to share the secrets to Southern sweet tea with you. Shhh…
How to Make Perfect Southern Sweet Tea
Yield: 8
Perfect Southern Sweet Tea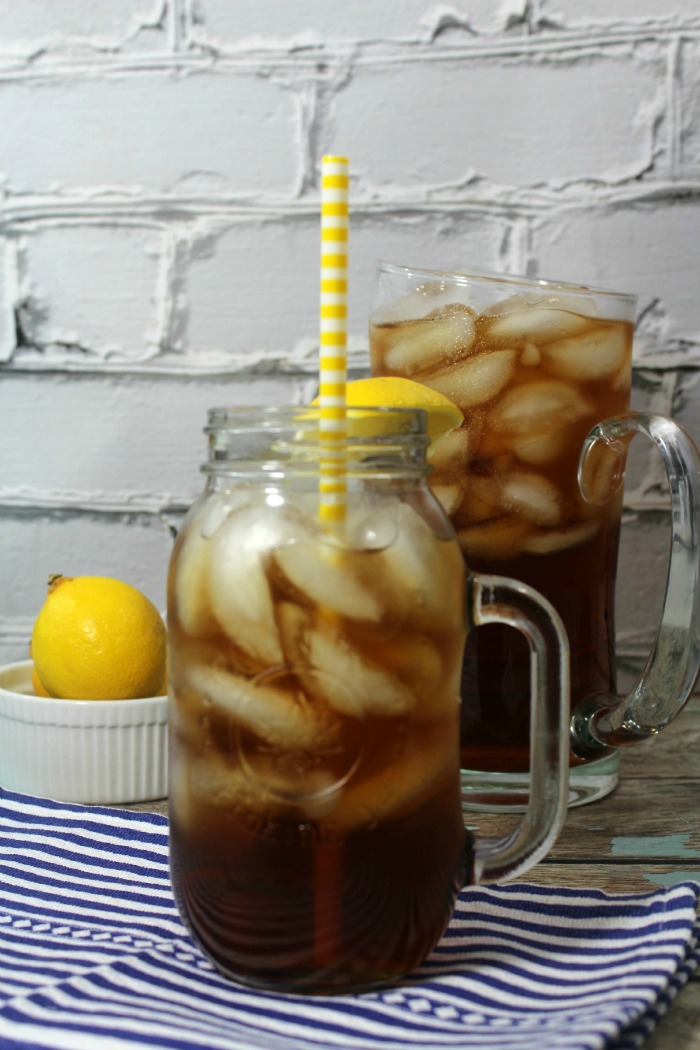 Sweet tea is a tradition in the south. Learn how to make the perfect southern sweet tea to serve at your next gathering.

Prep Time 5 minutes

Cook Time 25 minutes

Total Time 30 minutes
Ingredients
3 C of water in pot
2 Family size Tea Bags - Many people prefer Luzianne tea, while others prefer Lipton.
1 C sugar
7 C of water in a pitcher
Ice
Lemons (optional)
Instructions
Bring the 3 C of water to a boil
Add the 2 family size tea bags
Lower the 3 C of water with 2 tea bags to a simmer for 20 minutes
Remove tea bags
While the tea is still hot, add the 1 C of sugar
Stir to mix the sugar into the hot tea mixture
Grab your pitcher with the 7 C of water and pour your tea and sugar mixture.
Blend mixture well
Add sliced lemons if you prefer.
Serve over ice
Nutrition Information:
Yield:
8
Serving Size:
1
Amount Per Serving: Calories: 101Total Fat: 0gSaturated Fat: 0gTrans Fat: 0gUnsaturated Fat: 0gCholesterol: 0mgSodium: 12mgCarbohydrates: 26gFiber: 0gSugar: 14gProtein: 0g


You may want to get a gorgeous pitcher to serve your Southern sweet tea from. And if you're having a lot of people over, you might even want a countertop ice maker.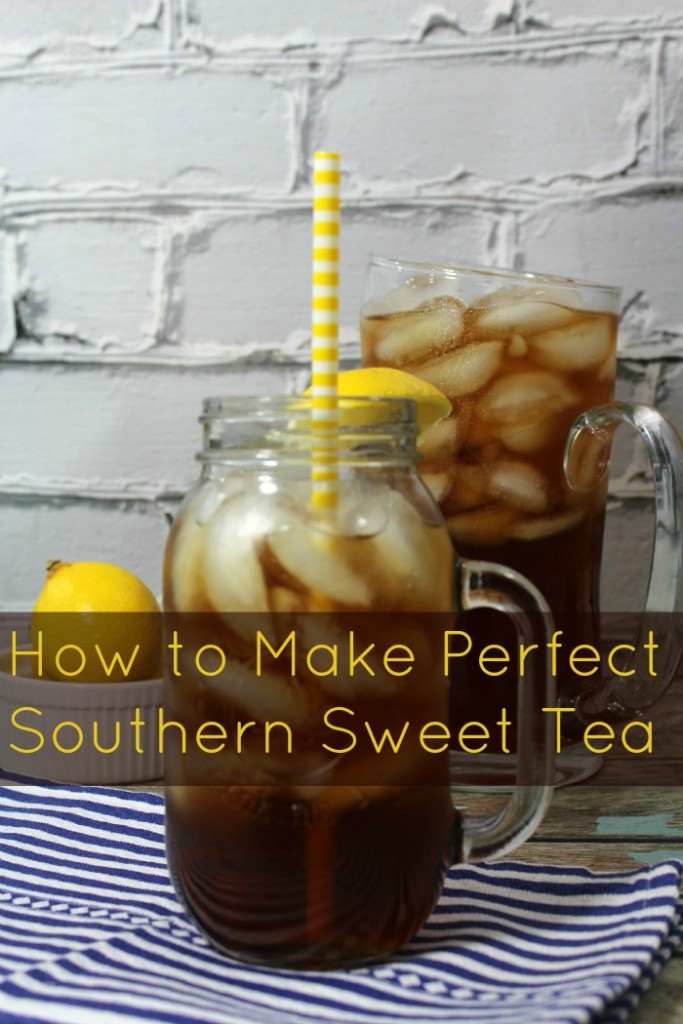 For more July 4th & Patriotic ideas, check out a few posts from my favorite bloggers:
What are your plans for July 4th? Are you a Sweet tea fan?