Reading has always been huge in our family. I'm not totally sure why, although I'm definitely not complaining! While my reading pleasures are definitely eclectic and diverse, I tend to lean towards biographies and true stories. It must be the historian and anthropologist in me!
Here are a few of my favorite books.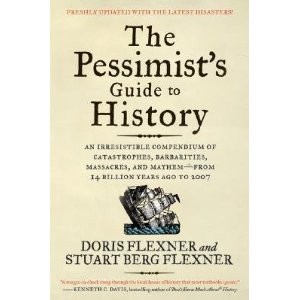 The Pessimist's Guide to History –
A brief, somewhat snarky list of everything bad that's happened in history! Some entries are a few pages in length, while others are a paragraph or two. It starts at the Big Bang and goes through the late 1990s/early 2000. A high school history teacher recommended this book to me, and it quickly became one of my favorites. This book can be found on Amazon fairly reasonable.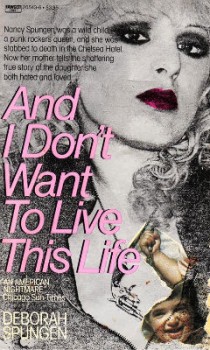 And I Don't Want to Live This Life by Deborah Spungen
Sid Vicious was accused of murdering Nancy Spungen in 1978. Deborah Spungen is Nancy Spungen's mother. This book is about Nancy Spungen's troubled life – from infancy on up – and how the family coped with it. This book is engrossing, heartbreaking, consuming, and wrenching all at the same time. This is more about mental illness and how it can and does affect a family than the Sex Pistols.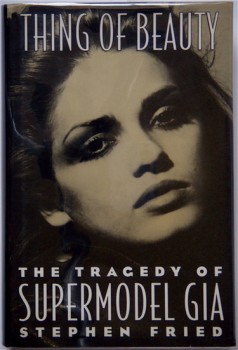 Thing of Beauty by Stephen Fried
Gia Carangi was one of the very first supermodels. She was also one of the first women in the US to die of AIDS. This book takes you on the journey of Gia's rapid ascent through the modeling world and her crashing back down to earth. She was a fashion and celebrity darling in the 1970s and a heroin addict. By the time she died in the early 80s, Gia was broke, destitute, and alone. There's lots of dirt and juiciness in this book, without feeling like you're in the gutter. There's a decent HBO movie starring Angelina Jolie that tells the story of Gia as well. The book is infinitely better, though.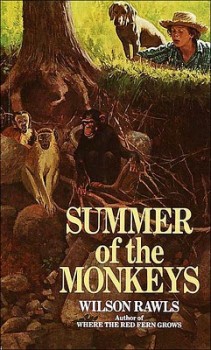 Summer of the Monkeys by Wilson Rawls
I think I've added this one to my favorites list before. A circus train car full of monkeys gets loose and they're living in the trees in Oklahoma. A boy hears that there's a reward for capturing the monkeys and sets out to do so. He dreams of the things he'll buy with the reward money – but not for himself. He wants to buy his family the things they've always wanted. This book is from the same author of Where the Red Fern Grows, but not nearly as sad.
These are a few of my favorite books. What are some of your favorite books?