Special thanks to Downy for sponsoring this conversation about easy laundry tips to keep clothes looking new longer.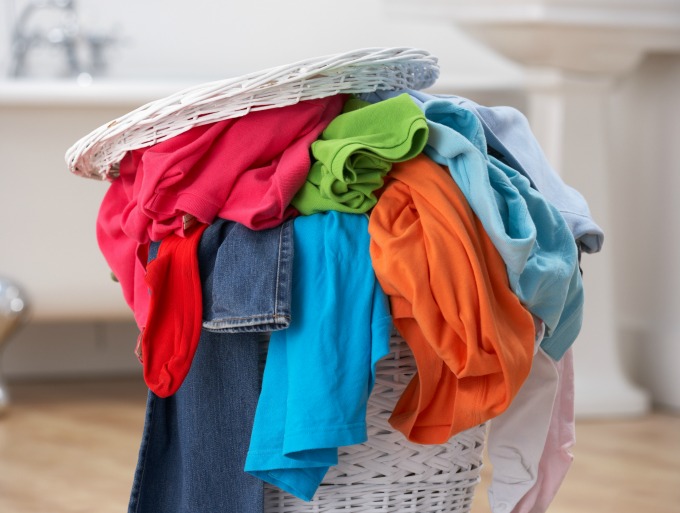 Usually, when I buy clothes, it's because I really like them. Very rarely is it because the item just makes me go meh. Occasionally, I need something for an event, but even then it has to be something I really like.  Because I like these items, I want my clothes to last. FOREVER. With some easy to follow laundry tips, you can keep your clothes looking new, longer.
Easy Laundry Tips to Keep Clothes Looking New Longer
Sort Your Colors
I will be the first to admit that I am not always the best at doing this.  We all know the laundry gag about a load of whites being pink due to that one red sock, right? It's real! I may or may not have a whole lot of things that used to be white that are now various shades of mint to jade green because one garment shed dye like you wouldn't believe.
Line Dry Your Clothes
One of life's great pleasures is clothes that have been dried in the sun. During the warm summer months, there's no reason to heat up your house if you don't have to. If you have the space, hang a clothesline and let your clothes dry naturally. They'll last longer and your bills will be reduced, too.
Ultra Downy Fabric Conditioner
I don't know about you, but I like my clothes to be soft. I also like them to last as long as they can. You can help accomplish both of those things with Ultra Downy fabric conditioner. This goes into the wash, and helps protect the fibers of your clothes, reduce fuzz and pilling, and keeps colors bright.
Make Sure Your Clothes Are Dry
This seems like a no brainer, and it should be. However, this tip bears repeating. No one likes pulling out musty, smelly clothes. And no one wants to have to re-wash all of their clothes because of those jeans that didn't quite get dry. Head it off at the pass, and make sure your clothes are really dry.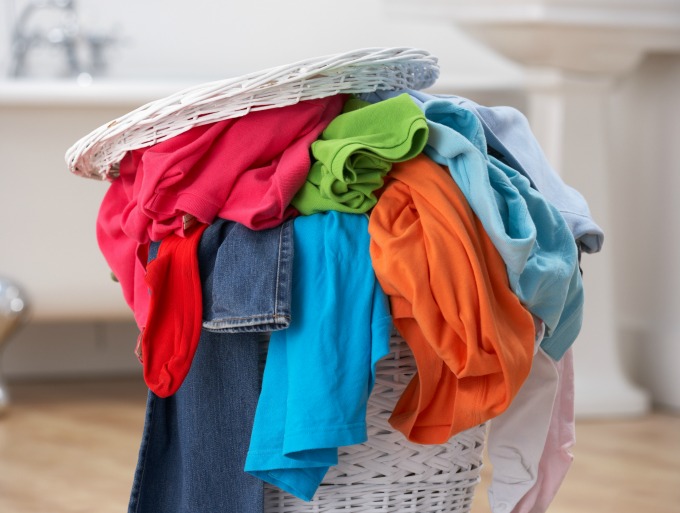 Keep on Top of the Laundry
It's a whole lot easier to do one or two loads of laundry each day than it is to spend alllll day once a week doing laundry.  Fold it while watching TV, and put your laundry away when you go into your bedroom. Or at least take the baskets of clean clothes in there.
Get a Lingerie Bag
A lingerie bag is not only good for your delicates like your lacy undergarments. It's also wonderful for anything you don't want to get snagged, like your fine knits, leggings, and scarves.  Another use for your lingerie bag is swimsuits after a dip in the pool or a trip to the beach.
Clean Your Washer and Dryer
People often overlook this, but your washer and dryer need to be cleaned too. This goes beyond cleaning out the lint trap, by the way. Wipe everything down, check the hoses, clean the dryer vent, and if your washer has an agitator that's easily removed, clean that too.  Who knows?  You may find all the missing socks.
These are just a few of my easy laundry tips to keep your clothes looking new longer.  What are your favorite laundry tips?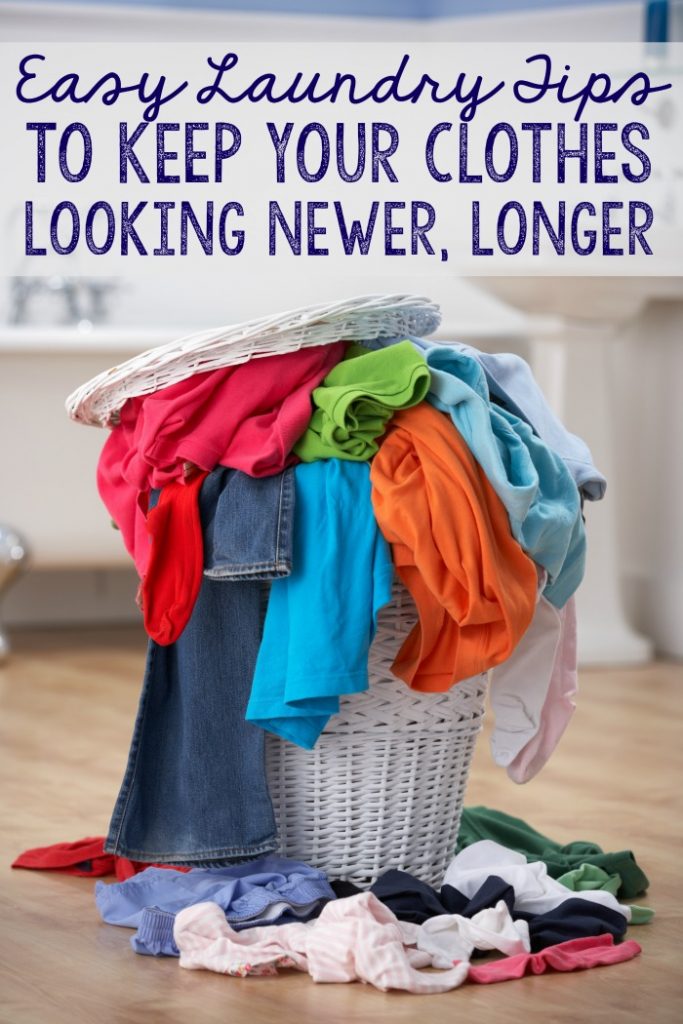 photo credit: _Y4A8501  Washing my active wear in my active wear. ? #ActiveWear #laundry #BlackAndWhite via(license)