If you've been on a road in the past 8 years or so, you've undoubtedly seen a Kia Soul or two.  And if you've watched TV at all, you've definitely seen the iconic commercials with the hamsters. In November 2017, the all new Kia Soul! Turbo version of the car was launched.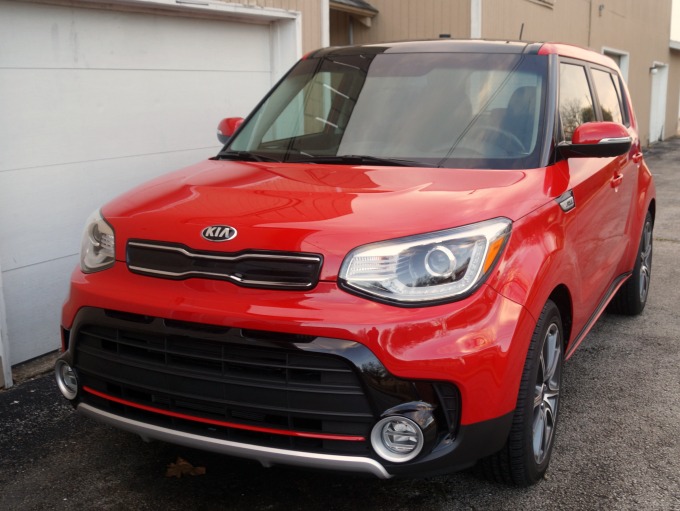 Kia sent me one of the Soul! Turbo models in December, and we put it to the test. We drove it all over the Midwest.  From here to Kentucky to Indiana to Nashville and on to Oklahoma.  A dip down to Arkansas and up into Kansas and Iowa.  All around the Kentucky Bourbon Trail. That 2017 Kia Soul! Turbo went everywhere.
I have to admit, I've always sort of thought that the Kia Soul wasn't a car for me. It wasn't until I really had a chance to drive one that I realized I was wrong. After putting damn near 6,000 miles on one, I'm sharing what I learned about the 2017 Kia Soul! Turbo.
The
Kia

Soul isn't Just for College Kids

I always thought that the Soul was just for college kids or those starting out.  Boy, was I wrong. The Soul has plenty of room inside, and is a perfectly respectable car for people at all stages of their lives.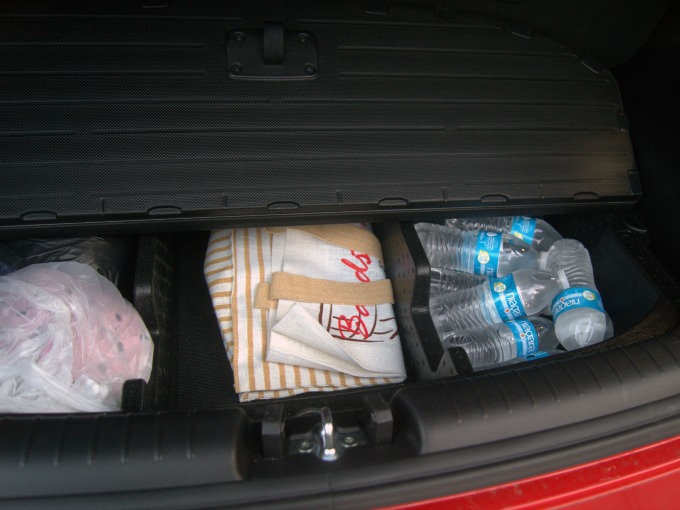 Plenty of Room
Yes, there's plenty of room in the Soul. In fact, actual real adult people can ride in the back seat.  We took the Soul! Turbo on about a 10-day road trip, and there was plenty of room for us, and our junk. We did have to put the back seat down for part of the trip, but that's not a huge issue for us.  There are even hidden storage compartments that are great for souvenirs and dirty clothes. Just don't forget about them.
Tons of Features
A lot of lower end offerings from car manufacturer are missing the bells and whistles.  Now, I'm not talking about stripped models, but things that aren't even available.  Kia made sure that the 2017 Soul Turbo had all the bells and whistles like their fab navigation system, a panoramic sunroof, and heated seats and steering wheel.  Now, there were a few things that models like the Kia Sorrento have that the Soul doesn't, and I missed, but overall, I was impressed.
Easy to Drive
Smaller cars usually fall into one of two categories – stiff and difficult to drive or sporty and fun. The Soul is sporty and fun.  It turns easily, and the Turbo model has tons of power.  There's no lag when going up hills or getting on the freeway. You can easily pass other cars in the Soul Turbo, too.
It Gets Good Mileage
I've found that the Kia Soul Turbo gets pretty good mileage. It has a somewhat small gas tank, but I'm regularly averaging 32-ish miles per gallon, or better.  And that's doing a lot of around town driving.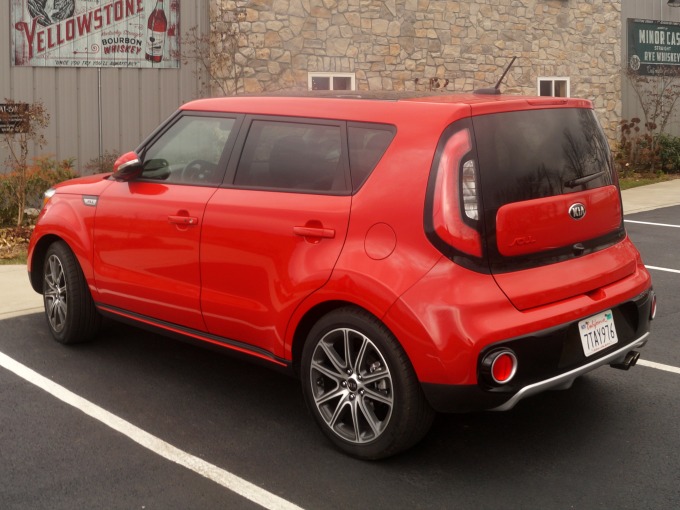 A Conversation Starter
Everywhere we went, someone asked us about the Kia Soul.  They would ask what we thought, we'd tell them how great it was, and that this was the new Kia Soul Turbo model that had just been introduced. Almost everyone had the same questions we did about adults fitting, comfort, and power. I can't even tell you how many people took a good look inside the car and were amazed at the features and the space.
Kia

Soul Owners are a Special Group

As we drove more and more, we started to notice a weird phenomenon. People were waving to us. At first, we thought maybe they were trying to flag us down, so we'd look, make sure the doors were shut and there was nothing on the roof. Then, we noticed they were smiling.  Smiling and waving. So weird. Finally, we realized they were driving Kia Souls too.  OMG…they're a club. A friendly, smiling, Kia Soul driving club. And this happened everywhere we drove.  I guess Soul owners are just a joyous group.

In short, I learned why the Kia Soul is one of the top selling cars year after year. Sporty, roomy, great mileage, well equipped, and affordable.  WHOA! And I realized that first impressions can be wrong.  Oh so wrong.