Some might say that fashion is made only for petite sized ladies, but that's a myth that's definitely worth busting. After all, there are thousands of amazing designers are dedicated to make every woman, no matter her shape, age or height, happy and looking good!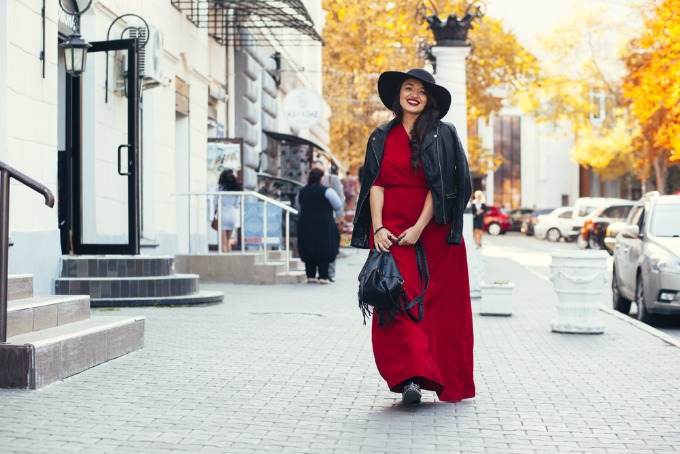 Sometimes, though, it can be hard to find these great designers and places to shop.  More and more brands are expanding their plus sized fashion options. Here are a few brands that proudly sell plus sized clothing. Keep in mind that these places are just the tip of an iceberg and there are tons of other great companies selling fashionable and contemporary clothes for large sizes.
Links may be affiliate links
Bloomingdale's
This lovely department store selling the best designer made clothing is one of the best places to find truly stylish and well-fitted clothing. From amazingly fashionable dresses which hug all the right places, to more casual clothing for everyday wear, your inner fashionista will be lured out. Prices here vary from moderate to high end. Bloomingdale's is one of the stores that I look to for those investment pieces that are timeless.
If you're looking for fashions that are more on trend and love modern pieces, Forever 21+ may be just the store for you. The store is entirely based online, and you won't be able to try on all the clothing from here, but thanks to flexible return policy you can order with few worries. And the best part is that clothes are super cheap and affordable for all kinds of budgets. Of course, they may only last a season.
ASOS
Another fantastic retailer with an exclusive line for all plus-sized ladies is ASOS. ASOS offers tons of unique and interesting clothing styles which will help showcase your personality.  From formal to casual clothing, and sexy to more sophisticated looks, you'll find what you're looking for at ASOS. Who knows, you may even find inspiration for several future outfits, too.
Macy's is probably one of the most budget-friendly options with a wide variety for all fashion loving ladies. While some people fear shopping at Macy's, it's one of my favorite stores.  Prices range from really reasonable to moderate, and the quality is pretty great. Once again, they offer everything you're looking for, and with tons of options. Whether it's outerwear to keep you warm and stylish, swimwear to showcase your curves, or formal dresses to stand out, Macy's has something that's perfect for you.
Nordstrom
And finally, one of the most loved designer stores in the United States – Nordstrom. Where else can you find ready to wear brands from affordable lines paired with bespoke designer pieces that cost more than your mortgage? Their selection is huge, so be prepared to spend more time than you had originally planned. Seriously, I'm not even sure how they pack such a great selection into their stores without them seeming cluttered.  Prices range from moderate to high end, but you can always get a deal when Nordstrom puts out and their great sales.
What are your favorite stores for Plus Sized fashion?