Whether it's your first home or you're a long time property owner, it's always exciting to beautify your home. There's such a variety of modern design elements available today that it can be hard to choose.
We currently have electronic gadgets that can take the place of yesterday's entertainment systems. We're integrating more parts of our homes to be controlled by a central hub than ever before. Using apps on our phones, we look to see who's at the door, control our lighting, even open our garage doors and secure our homes.  The possibilities are endless. Most of us don't want our home to be totally austere, though. See how to create that modern ambiance, yet still feel warm and inviting.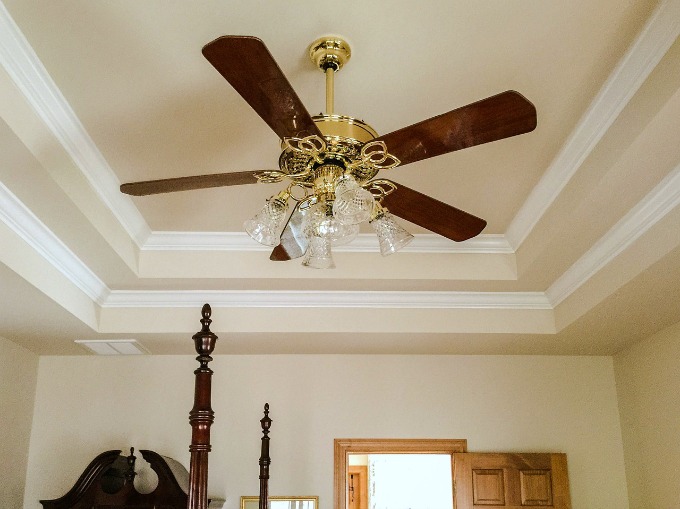 Crown Moulding – A Touch of Elegance
The addition of crown moulding to your home, like where the wall and ceiling meet, is an inexpensive upgrade that has the potential to dazzle. Crown moulding easily gives rooms that little something extra that takes them to the next level. You more than get back your investment.
The moulding can be added to every room in the house. A good rule of thumb for this is that if you add it to one room, crown moulding should be added to every room. It helps to make the decor feel more complete. And, as shown in this tray ceiling, can really elevate the elegant feel.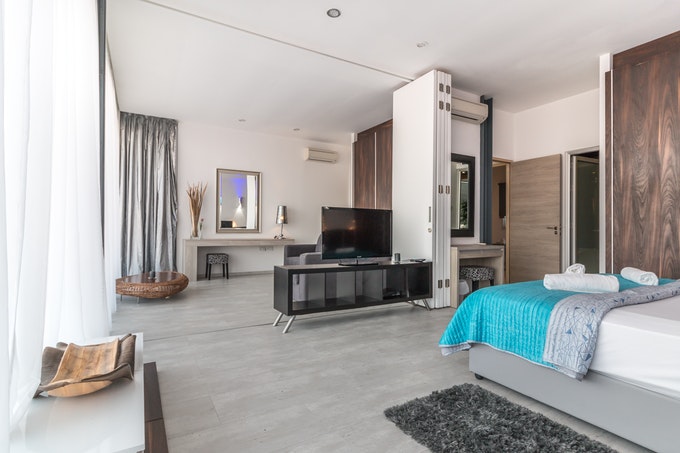 Window Framing and Accessorizing
Your windows are the visual pathway to the outside world. This means eyes fall on these parts of the house more than any other surface. As such, you want them to make a statement; or at least, be significant. Window treatments have an ability to add a layer of sophistication to your home without breaking the bank. Opt for high-quality silk, cotton, or linen fabrics, or bamboo shades.
Color-coordination of your drapes is a must, too. This doesn't mean you can't have draperies that stand out from the rest of the room. Just make sure that once you pick a design, it's consistent in color, style, and level of opulence.
Unique Light Fixtures
More than just a practical aspect of the modern home, the right light fixtures can be a conversation piece and room enhancer. When you first moved into your house, chances are the light fixtures were staid and economical. Now you can experiment with various lighting styles, and decide which are right for you.
To truly maximize the lighting in the room, make sure to get floor lamps as well as ceiling lamps.  Otherwise, you'll have dark spots from sources that are too far away and focused spots trying to moderately light a place that's too close to a source.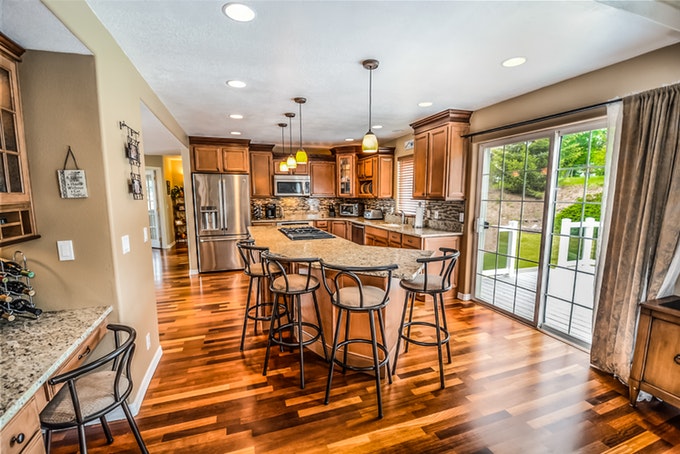 The Right Flooring
It used to be that carpet flooring was all the rage. Now, it does add warmth to a home, and stands up to a lot of things. However, many people feel hardwood is superior in a myriad of ways. While it's a little more expensive upfront, hardwood floors are actually much easier to maintain. The flooring adds a feeling of luxury when they match other elements in the room. You don't want to mix oak and cherry, for example. If you ever decide to put your home on the market, hardwood floors are a huge selling point. They're very long-lasting, and are the current trend.
Hardwood floors have an especially impressive effect in a modern kitchen. Be sure to select colors/compositions such as cherry, birch or oak that could match the kitchen cabinetry. Generally speaking, the darker the hardwood floor, the more luxuriousness it exudes – as long as the other interior decor elements are complementary.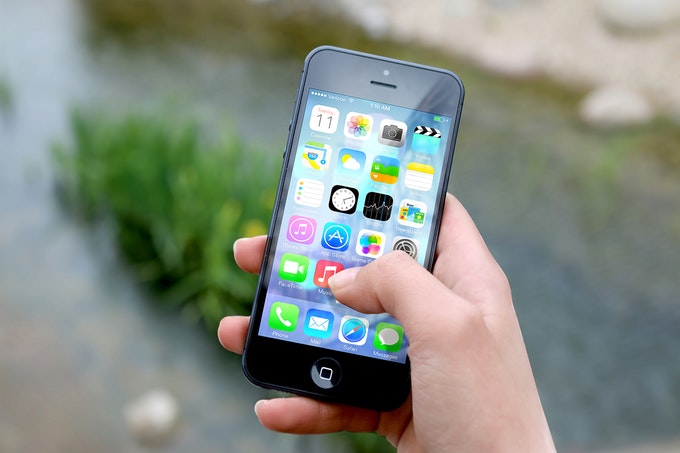 The Electronic Age
Take advantage of the automation that modern technology provides.  Thermostats that can be controlled from your smartphone, security apps that provide you with a bird's eye view of your property and voice-command for lighting and entertainment can all be part of the package of modernity. You can use LG phones to monitor home security, for example.
There are phone applications for all kinds of things, and you can mix-and-match the ones you want for your convenience.