The dapper gentleman. We all have one in our life. He's the guy that's always dressed and groomed immaculately. He's up on the latest food trends, and he's knowledgeable about current events. Because of this, he's usually so difficult to shop for.
We've rounded up some of the most kickass gift ideas that the dapper gents in your life need.
Great Gift Ideas for the Dapper Gentleman
Editorial samples or payment may have been received. Links may be affiliate links. They help support our love of coffee.
Case XX Bone Stag Desk Knife
Every dapper gentleman needs a desk knife.  How else is he supposed to open boxes and envelopes?  A letter opener isn't nearly as cool and dangerous as a knife! This Bonestag Desk Knife from Case is certainly designed to impress, and protect him from random papercuts and swarthy coworkers. Handmade in the US by skilled artisans, and comes in a gorgeous leather sheath.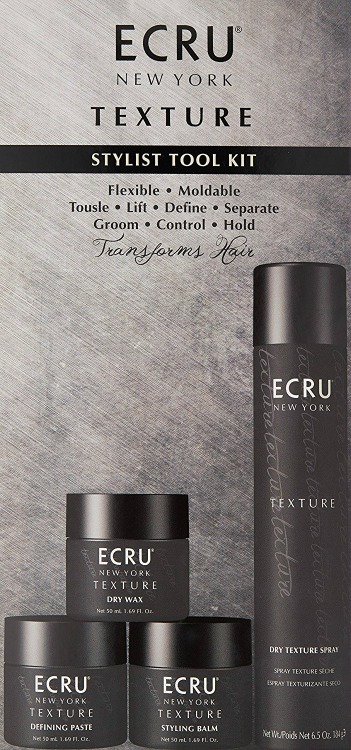 Ecru New York Texture Hair Products
One of the things that sets dapper gents apart from regular guys is their attention to detail, and that includes their hair.  Give him some fab product that can really help a fella out. Ecru New York is a high end, salon brand that primarily focuses on hair care. The Texture kit includes Dry Wax, Defining Paste, Styling Balm and Dry Texture Spray. It's all the products he needs to style his hair.
Trayvax

Contour Raw Black Wallet

Move your wallet into the 21st century with Trayvax's luxury wallet.  This one will have you re-thinking what a wallet should look like — or be.  With its machined metal frame and sturdy leather finishes, this one develops a patina and finish that will only get better with time.  It adjusts to hold up to 8 cards and 10 bills, and has a built-in bottle opener –  in case of an emergency.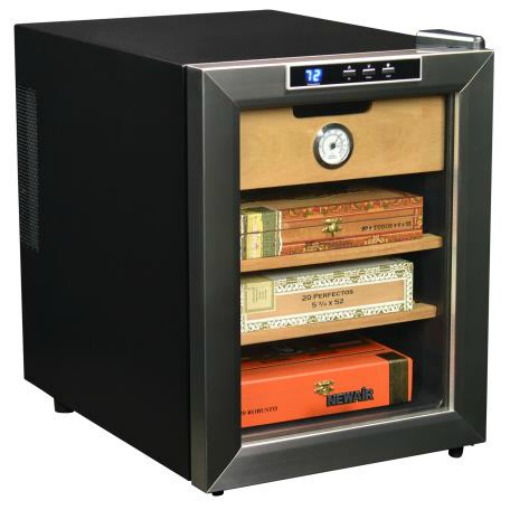 Thermoelectric Cigar Humidor
Cigar aficionados are always searching for a better way to store their collection, and the New Air CC-100 Thermoelectric Cigar Humidor is a top-notch way to keep those prized cigars in perfect condition.  Cedar lined, humidity and temperature controlled, this little gem will store up to 250 cigars.  Better yet, the built-in lighting allows you to display your collection in all its glory.  Perfect for the office, den or man-cave, this humidor will keep any Cigar collector happy for years to come.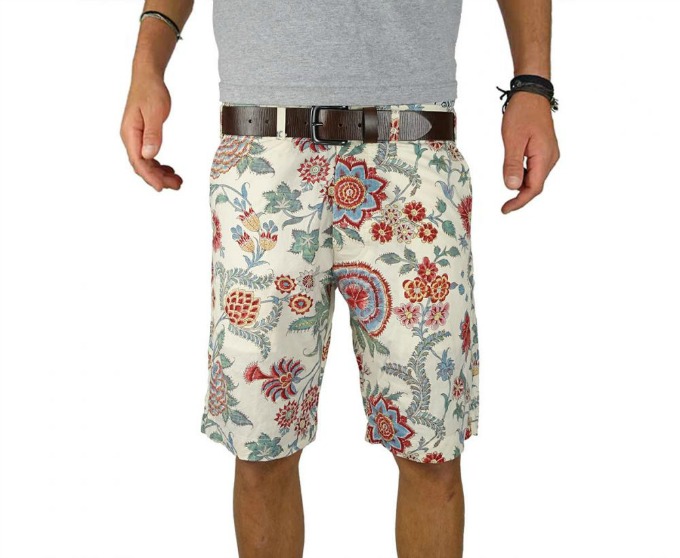 Old Bull Lee Clothing
Even when they're dressed casually, a dapper gentleman wants to look put together.  He doesn't want to be sloppy.  Enter Old Bull Lee shorts and shirts. They achieve this, making him look like he knows how to dress with style. You don't have to tell him that it was easy.  Whether you like the West Coast Surfer Casual Vibe, or the East Coast Southern Shores Vibe, or most anything in between, Old Bull Lee clothes will fit right in to his wardrobe.  Quality made in the USA.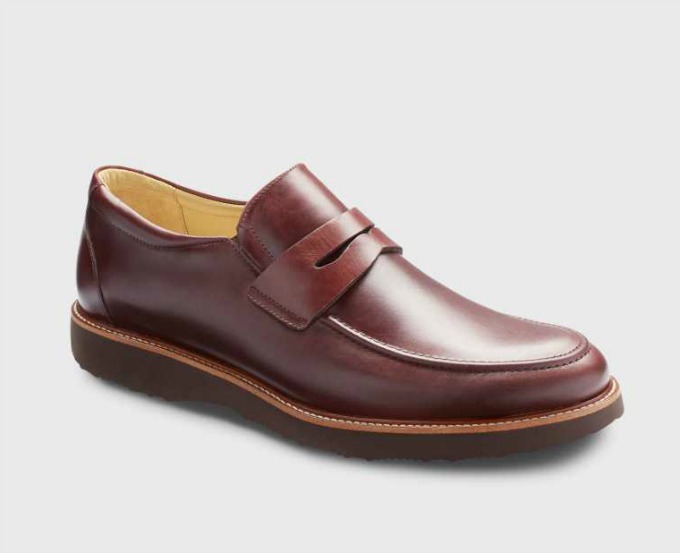 Samuel Hubbard Shoes
Shoes make the man, or so I've been told. I totally believe this, by the way. Samuel Hubbard has been in the shoe making business for over 100 years, and has perfected not only the design, but the actual fit of their shoes. So stylish, so comfortable, such amazing craftsmanship. Samuel Hubbard's shoes are handmade in Portugal, and the timeless styles with modern sensibilities are made to last. Available in both dress and casual styles.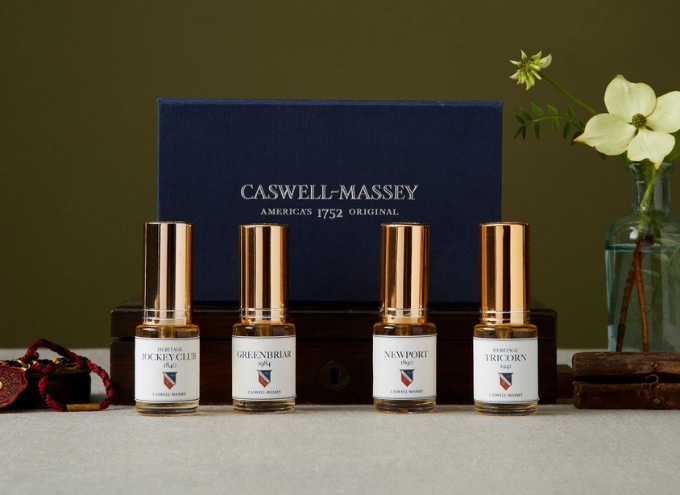 Caswell

Massey Fragrance

A dapper gentleman always wants to smell good. Caswell-Massey has you covered. Their Heritage & Classic cologne sampler is here to help you out. Consisting of four of their top scents, all in generous 0.5 oz. sprays. The Heritage & Classic cologne sampler has Jockey Club, Greenbriar, Newport, and Tricorn included. The scents are top quality, and have a great lasting power, without being over-powering.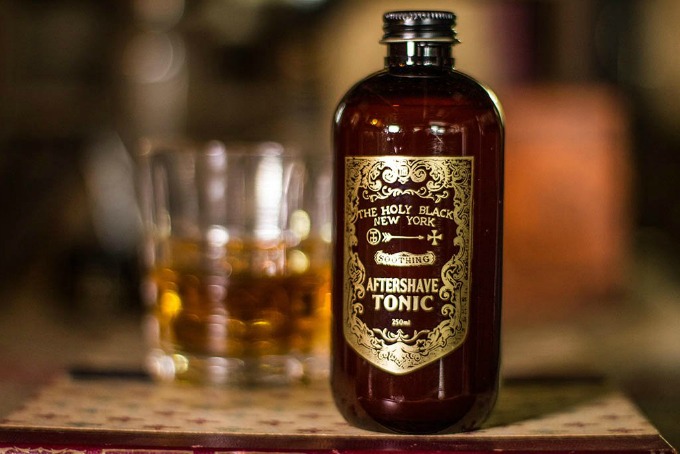 The Holy Black Skincare
Dapper gentlemen know that taking care of their skin is a must-do. They want luxe products that aren't too frou-frou, and get the job done. The Holy Black's Aftershave Tonic and Snake Oil are perfect for this. Snake Oil is great for his face, hair, and beard. Aftershave Tonic is made from actual whiskey (!!!), denatured of course, and smells amazing.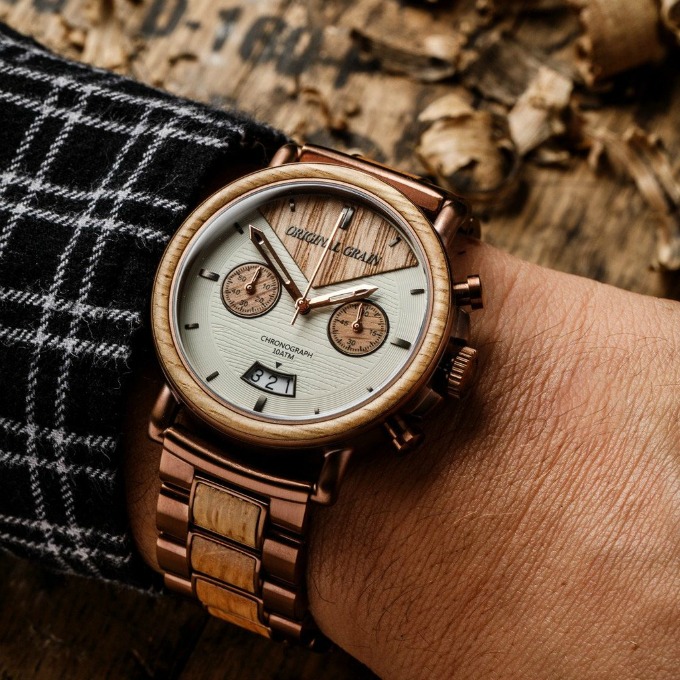 Original Grain
Alterra

Chronograph Watch

One of the accessories a dapper gent has is a fine watch. While most of these guys already have a great metal watch, why not treat them to something special. A signature piece that will set them apart. The Alterra Chronograph Watch from Original Grain is the perfect accessory. This watch uses wood from real whiskey barrels on the face and band. The copper band just finishes the watch perfectly.

As you can see, there are certain items that a discerning, dapper gentleman desires. These are great go-to ideas when you're stumped as to a gift for that type of man.