Do you feel that you are lacking in the makeup department? Do you wish you had more makeup tricks up your sleeve? Yes – then you are in the right place.
With so many different makeup products out there, as well as lots of different tips for using them, it can be a little overwhelming at times. And with so many makeup ideas, it can be hard to know how to get the most out of your makeup and what the best application methods are.
To help you avoid the confusion, we have put together a guide to four simple makeup tricks that every makeup lover needs up her sleeve. These tips are key:
Always prime
Many women make the mistake of failing to use primer on their face before applying their BB cream or foundation. If you want your makeup to look fabulous all day or all night, it is essential that you use primer, as this will keep the rest of your makeup in place.
Don't over do it
The key to looking flawless with your makeup on is not over doing it. You might want to cover that spot or hide that scar, regardless of what you are trying to hide, too much foundation never looks good.
If you have something, you want to cover up – spots, scars, dark bags, invest in a good concealer. We recommend trying Benefit Boi-ing Concealer; it has amazing results.
If you're sick and tired of your foundation looking cakey and unnatural, then this makeup trick is ideal for you. To get fresh, flawless skin, all you need to do is apply foundation to your whole face as normal, but mix in a little extra moisturizer on your cheeks. This will make it much easier for you to apply bronzer or blusher, and blend it,  without making your makeup look too fake.
 Use highlighter first
To give your skin a look that's neither too matte or too dewy, a top tip that makeup artists swear by is applying highlighter before foundation.  Who knew this makeup trick?
 Set your makeup
Many girls complain that their makeup doesn't stay in place for very long, but if you don't set it, you can't expect it to. There are many different ways you can set your makeup in place. However, the two most popular methods are with powder and makeup setting spray.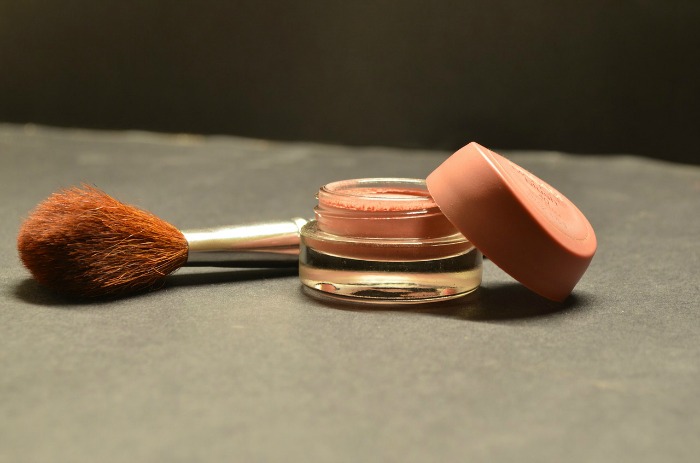 To set your makeup using powder, all your need to do is invest in a good quality translucent powder – we suggest using Ben Nye banana powder. Using a large powder brush, all you need to do is brush the powder across your face, and this should set your makeup in place.  Make sure you don't have any big streaks though.  Simply blend with your powder brush for that great airbrush finish.
The second way you can set your makeup is by using a makeup setting spray, like Urban Decay's All Nighter Setting Spray. All you need to do is put on your makeup, wait a few seconds and then spray your face.  It's a light mist that seems to seal everything.  It's one of the makeup tricks of the pros. Just make sure to keep your eyes shut, and your makeup should be set in place.
There are plenty of makeup tricks out there, but these are essentials that every girl really should know.  What's you favorite makeup trick?