I love a good lemonade, and Chick Fil A has some of the best, this side of making your own. And while it's not incredibly difficult to make your own lemonade, who really has the time for that? Especially when you just want a cool, refreshing beverage.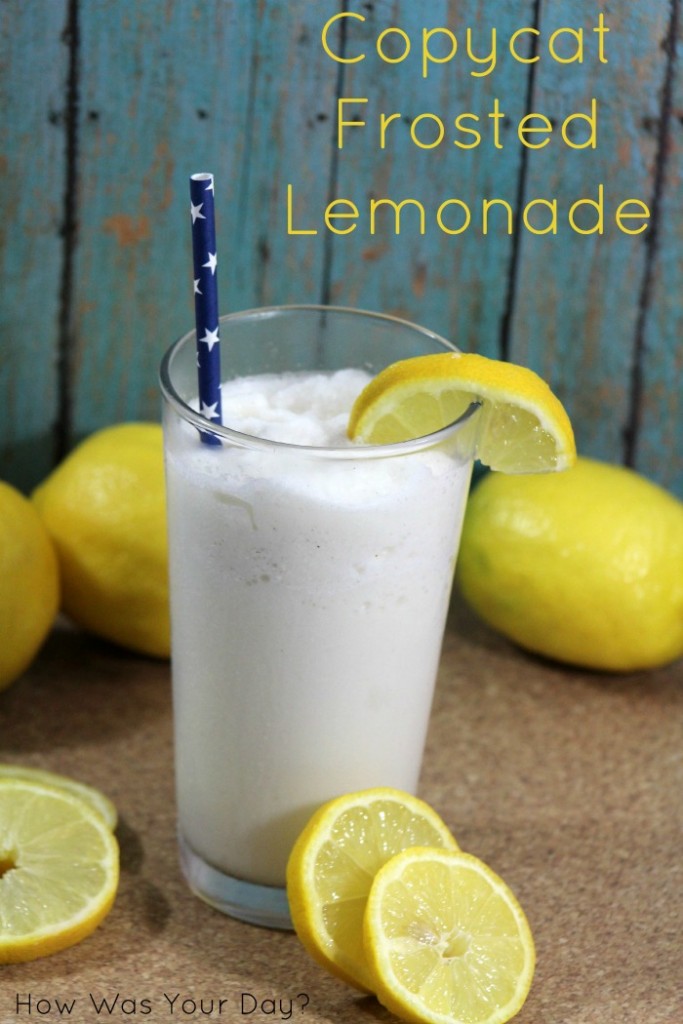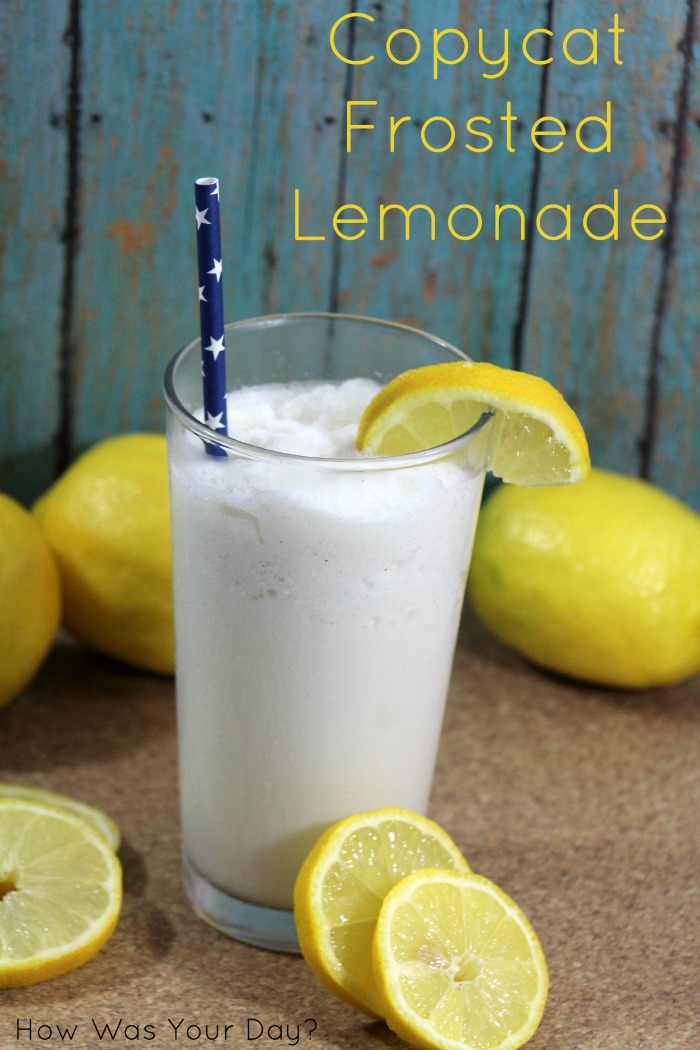 Now, Chick Fil A has really kicked it up a notch with their new Frosted Lemonade creation. Practically everyone I know is addicted to it. I mean, they're going two or three times a week to get a Chick Fil A frosted lemonade. Wouldn't it be great to make this copycat Chick Fil A Frosted Lemonade at home? Or for a great BBQ or other gathering? BBQ and a frosted lemonade…mmm…
Copycat Chick Fil A Frosted Lemonade Recipe
Yield: 2
Copycat Chick Fil A Frosted Lemonade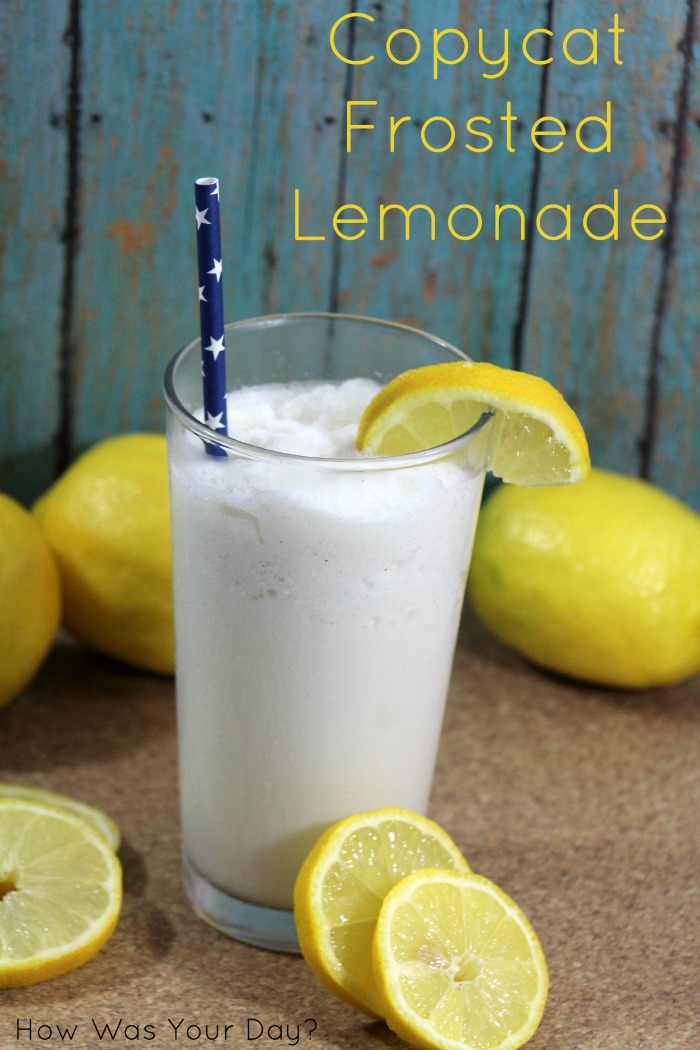 A copycat version of Chick Fil A's frosted lemonade that's oh so popular right now! This is the perfect accompaniment for a BBQ or other summer gathering.

Prep Time 10 minutes

Cook Time 5 minutes

Additional Time 1 hour

Total Time 1 hour 15 minutes
Ingredients
1 C freshly squeezed lemon juice
1/3- 1/2 C sugar
2 1/2 C chilled water
2 C Slow Churned Vanilla Ice Cream
Instructions
Pour the fresh lemon juice and sugar into a pitcher.
Stir to dissolve the sugar into the lemon juice.
Add the chilled water to the pitcher and stir to mix well.
Refrigerate 1 hour for an additional chill.
Add 1 C of mixed lemonade and 2 C of ice cream to your blender.
Blend well.
Pour into a chilled glass.
Add a lemon to the rim.
Nutrition Information:
Yield:
2
Serving Size:
1
Amount Per Serving: Calories: 616Total Fat: 15gSaturated Fat: 9gTrans Fat: 0gUnsaturated Fat: 5gCholesterol: 58mgSodium: 147mgCarbohydrates: 121gFiber: 2gSugar: 113gProtein: 5g