It hardly seems like it, but warmer days are right around the corner. Here in the Midwest, we've had a streak of warm days, which were very welcome after the frigidly cold temps. It just makes me yearn for spring and summer, though, if I'm being honest. These 20 beach essentials are going to brighten your day, no matter where you are.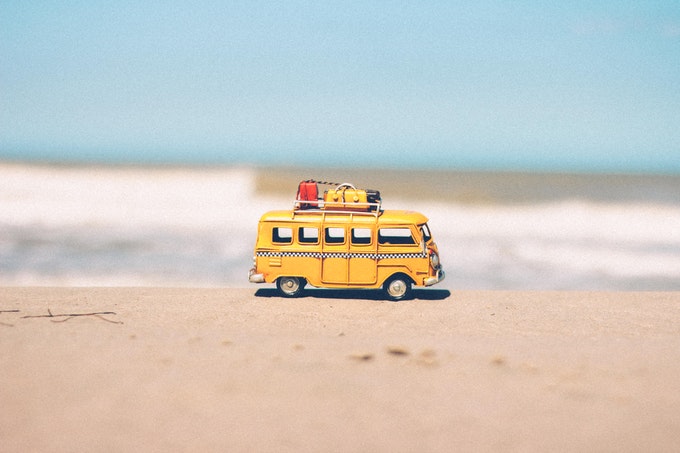 While you may think it's too early to start thinking about the beach, it's not! Nope. Spring Break is right around the corner, and we'll be digging our toes in the sand before you know it.
20 Must Have Beach Essentials
These items all come from Amazon. You know what that means, right? No fighting stores to find them, and no schlepping all over town when they haven't started to stock these types of travel toys yet. Links may be affiliate links. We'll make a small commission if you buy through them.
Toys and Floats
Sun Protection
3 Banana Boat Family Sized Sunscreen
4 Sportbrella 8 ft Sun Umbrella
5 Sunglasses (sold out). Similar Aviator Sunglasses for all ages here.
Lounge Gear
1 Waterfly Air Mattress. Similar beach mattress here.
2 Aloha Beach Chair – Available in 6 great colorways
3 Parasheet Beach Blanket with Sand Anchor Pockets – Available in 9 colorways
4 Striped Waterproof Handy Mat Picnic Blanket
5 Ostrich Chaise Lounge – This is great! It has a hole for your face, and a net area for your boobs for when you're laying on your stomach.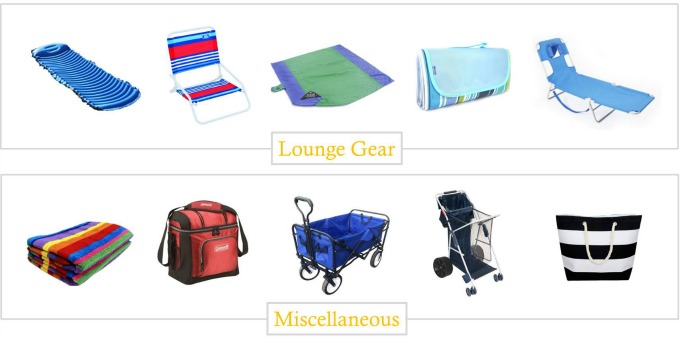 Miscellaneous
1 2 Pack of Jacquard Plush Cotton Beach Towels – Available in 5 fun patterns
2 Coleman 16 Can Soft Cooler – This has a hard liner, too. Available in 4 colors + camo.
3 Collapsible Folding Utility Wagon – Comes in 7 colors, including Camo.
4 Deluxe Wonder Wheeler Beach Cart – Comes in blue or turquoise
5 Water Resistant Canvas Beach Bag – Comes in several fab striped colors, or with cute prints like anchors or sea life.
Love the outdoors? Check out our 20 Essentials for Camping, too!