Dad…What can we say about him? He's difficult to shop for, and will very rarely cop to actually wanting something. A lot of times, he doesn't even drop hints, and it's up to us to suss it out. Never fear! We're here to help you find some awesome gifts that the guy in your life is sure to love.
15 Amazing Gifts for Dad
Editorial samples may have been provided. Links may be affiliate links.
Keurig K55 Coffee Maker
Keurig K55 Coffee MakerBuy Now
Does dad love coffee? It's easy to make his favorite coffee in the morning, or whenever he wants a cup with the Keurig K55. What's even better is that the Keurig makes a fresh beverage in under a minute in 6, 8, or 10 oz. sizes. There's no long waits while a whole pot of coffee is brewed. With a myriad of different K Cup varieties available, there's something for everyone in the family, from the kids and hot chocolate or tea up to the adults and their sophisticated coffee blends.
Trayvax Element Wallet
Yeah, wallets are one of those traditional gifts that we get dad, but this one from Trayvax is so different. First of all, it has a modern and rugged styling. The steel frame and leather case look rugged while still containing modern conveniences like RFID disruption. You can even custom-fit the wallet to your lifestyle and what you carry in your wallet. And perhaps best of all, these wallets are handcrafted in the USA. Who doesn't love that?
Prestige Decanters
Prestige DecantersBuy Now
If you go to a well-appointed home, you'll often find a decanter on a shelf or in their bar area. This is often used to help separate fine wines or spirits from sediment that may be in the bottle. Elevate Dad's status by getting him a gorgeous decanter from Prestige Decanters. They have so many options to choose from, and they're so unique. Made from fine glass, these decanters are a fab addition to any home bar or library. Plus, everyone will think you're so fancy. Prestige Decanters also has whiskey glasses that make a great gift when paired with a nice bottle of Kentucky bourbon.
Thompson Briefcase
Has the guy in your life been carrying around the same bag for years and years? Is it a messenger bag that he might've had when you first met, or when he was in college? Maybe it's time for an upgrade. With plenty of room for a 15-inch laptop, a tablet or iPad, and the paperwork he needs, the Thompson Briefcase may be the answer. It also has a padded handle and an adjustable shoulder strap. The looks and quality belie the reasonable price tag.
Lever Gear Toolcard
Lever Gear ToolcardBuy Now
How many times have you been somewhere and you're like "oh, if only I had a screwdriver/bottle opener/box cutter/etc."? For me, it's way too often. Lever has made this great contraption that's 40 tools in one, and is basically the size and shape of a credit card. Say whaaaa??? It's true! The Toolcard has just about everything you need, from screwdrivers and wrenches to rulers to a protractor and a cord cutter. And it fits in your wallet. So convenient! And it's a really sturdy metal, so it's not going to break or bend when you use it.
Wild Alaska Direct Salmon
Wild Alaska Direct SalmonBuy Now
For the foodie dad that wants to showcase his chops, get him some wild caught Alaska salmon from Wild Alaska Direct. These are pre-portioned into 6-8 oz. filets that are boneless. You know that everyone in the family will benefit from dad and his love of cooking. Enter to win a 5-lb. box of Wild Alaska Direct salmon, too!
Supper Club Gathering Box
Supper Club Gathering BoxBuy Now
Does he love entertaining? Do you regularly have friends over? Do you want to have friends over more often, but don't know how to start? If you answered "YES!" to any of these questions, the Supper Club Gathering Box from Lumitory is the answer. It's a great set that includes complete recipes for 5 different complete dinner party menus. Everything from appetizers to cocktails and desserts is covered in these recipes. There's also a deck of Conversation Cards, that help get conversation flowing, and a guide book. You can't go wrong.
Dr Squatch
Dr Squatch GroomingBuy Now
Beards are IN. However, it takes some grooming to maintain not only a healthy and attractive beard, but healthy skin beneath the beard. Dr Squatch makes some of the absolute best quality soaps and toiletries that are designed just for him. From their amazing handmade soaps to shave bars to their organic colognes, there's something for every man on your list. Everything is hand produced in small batches and it smells so damn good.
Van Der Hagen Boar Shave Set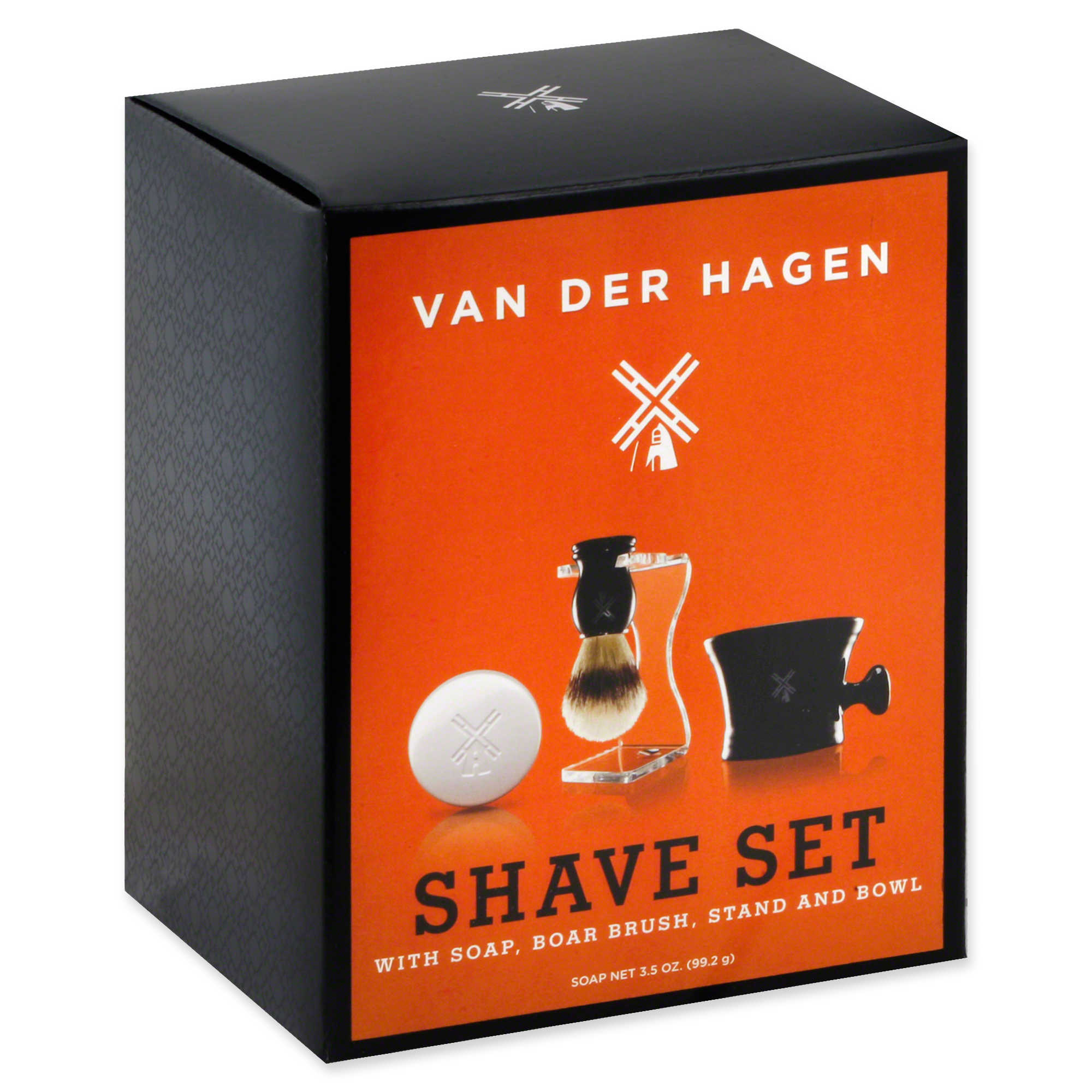 Van Der Hagen Boar Shave SetBuy Now
No matter whether he has a full lumberjack-esque beard or is clean-shaven, the fella in your life deserves a great shave set. This Boar Shave Set is a throwback to yesteryear when men shaved with a brush and straight razor. The set includes a shaving mug, shaving soap, a boar bristle brush, and a stand. This is affordable luxury that he'll love.
Full Moon Bar B Que Ultimate BBQ Box
Full Moon Bar B Que Gift SetBuy Now
Every area has their own version of barbeque, and each person has a style that they're partial to. Full Moon Bar-b-que has been around for more than 30 years, and has won tons of awards. They've even been named as one of the top 10 BBQ restaurants multiple times. Their Ultimate BBQ Box – consisting of Southern Seasoning, Chow Chow, Alabama White Sauce, and a big ol jar of their award winning original BBQ sauce will delight any foodie or BBQ aficionado.
Himalayan Pink Salt Shot Glasses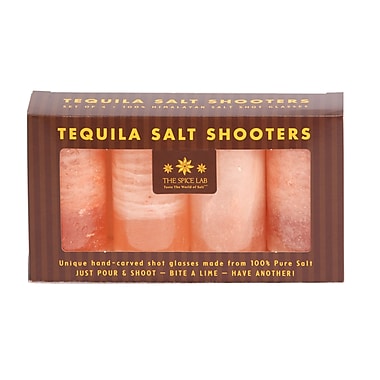 Himalayan Salt Shot GlassesBuy Now
Anyone that's had a cocktail knows that salt heightens the flavors of a lot of liquors. Why not try your favorite tequila in a Himalayan Salt shot glass? You get that taste of salt before, during, and after your shot. And when you're done, simply wipe out the shot glass, dry, and put away. This is the perfect gift for the guy that has everything.
Skin Authority Men's Collection
Skin Authority Men's CollectionBuy Now
In the past 10 years or so, men have really started to take care of their skin. Get him a great set that's full of the same types and quality of products you use, but designed just for his skin. The Men's Collection by Skin Authority has a Daily Wash, an Anti-Aging Serum, hydrating sunscreen, which is like a moisturizer with an SPF 30 built in, and a Reviving Eye Brightener eye cream. These are items he won't be embarrassed to use, either. Skin Authority uses only the best ingredients in their products, too.
There's a great gift idea for every dad, and every price level here. What are your favorite gift ideas for Dad?