On a recent trip to Little Rock, AR, I had the pleasure of staying in one of the oldest hotels in Arkansas, The Capital Hotel. Opened in 1876, and known as "Little Rock's front porch," you can see why it's been a mainstay for over 140 years.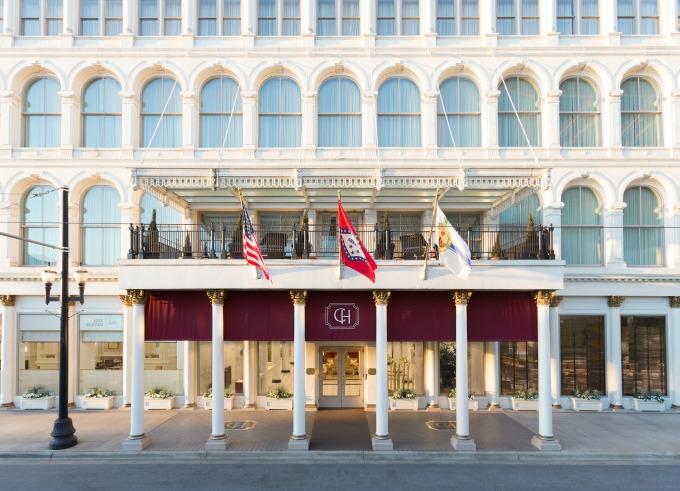 When you enter, you're greeted by the splendor of yesteryear, lovingly restored to modern sensibilities.  The historic feel is all around you but you never feel like you're in a place that's dated.  The wrought iron and marble lets you know that this has always been a stately hotel, and that you're somewhere special.
Our Stay at The Capital Hotel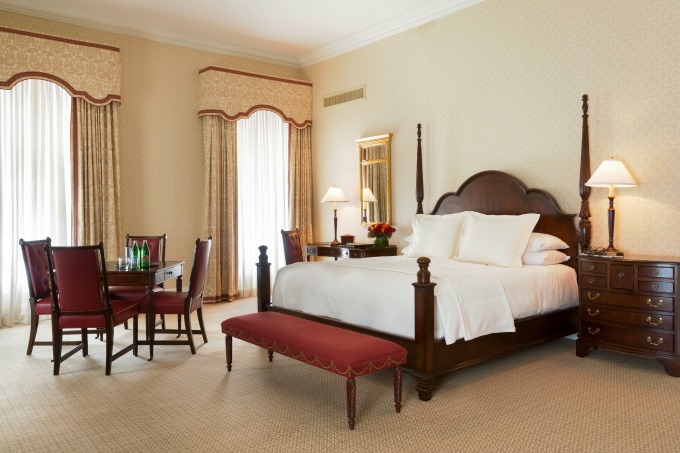 The Capital Hotel's rooms were large and spacious, even if winding your way through the halls was a bit of a maze.  While the hallways were clearly marked, it felt like I was turning and turning and turning into a tighter spot. Once we found our room, we were pleasantly surprised. The turn down service had already been in, and they left large pieces of toffee from a local confectioner.  Now, this toffee was amazing!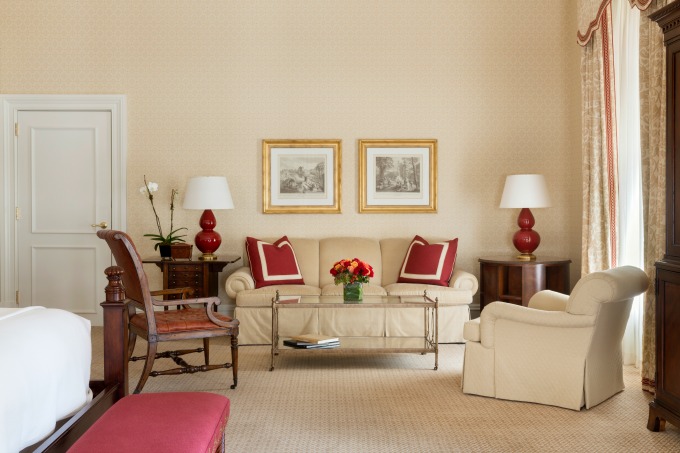 Even with two beds, a table and chairs, and what felt like half of everything I owned, the room wasn't cramped at all. The closet was huge, and the bathroom was fairly large as well. And the ceilings!  The rooms had like 15-foot-high ceilings, which really added to the ambiance. The amenities in our room were fantastic.  The room was stocked with Molton Brown bath products, which are one of our favorites. We've included them a few times in our roundups of items we love. The closet included plush bath robes, which are standard for a hotel at this level, but they also had a really nice umbrella.  One of the other things I noticed was that The Capital Hotel was absolutely spotless.  Oftentimes, you find a chip in the wall or a cracked tile. Nope. Nothing like that here.
The Capital Hotel is situated right by the Rivermarket shopping district, and near so many museums.  Like, literally across the street from The Arts Center and The Museum of Discovery. So convenient!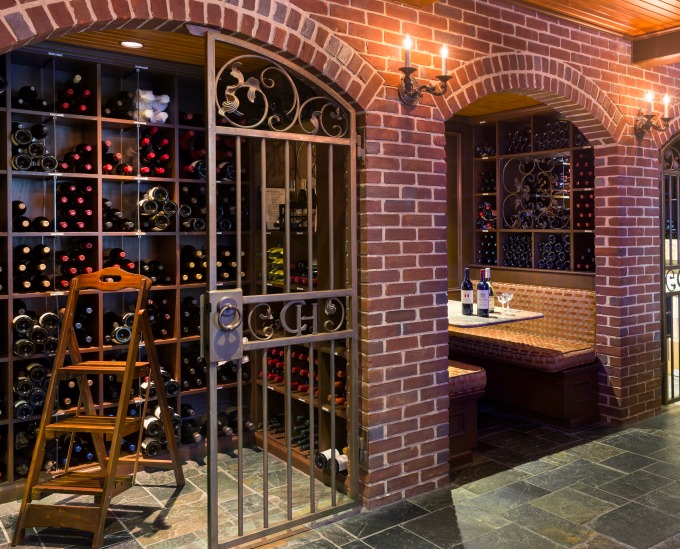 Dining at The Capital Hotel
The Capital Hotel has dining on premises, as well. There's One Eleven at the Capital, and Capital Bar & Grill.  One Eleven at the Capital is headed up by award winning chef Joel Antunes. His previous endeavors have earned him James Beard awards, Michelin stars, and a Mobil Five Star rating, among others. His restaurants are regularly voted as Best of an area.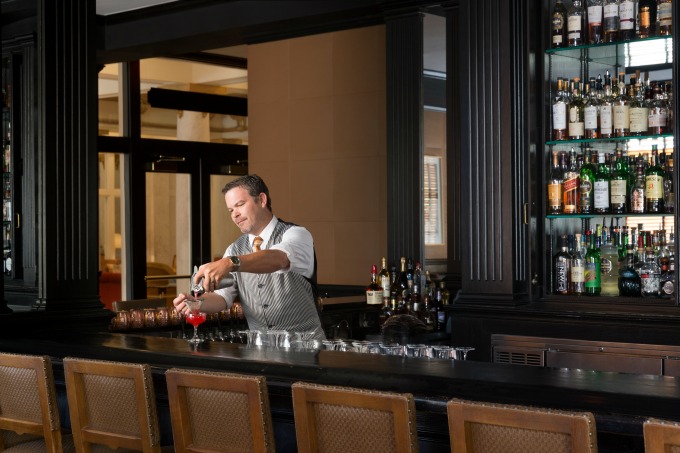 Capital Bar & Grill, on the other hand, is classic southern comfort food with a modern twist. It's a favorite of local lawmakers and business movers and shakers. It's fairly reasonably priced, and has some  great house cocktails.
The Capital Hotel is a member of the Historic Hotels of America, which is part of the National Historic Registry. It's also part of the Southern Living Hotel Collection.
All in all, our stay at The Capital Hotel was fantastic.  When you're in Little Rock, you have to stop by and at least look around. And be sure to check out the elevator.