Special thanks to the Minnesota Wild for hosting us.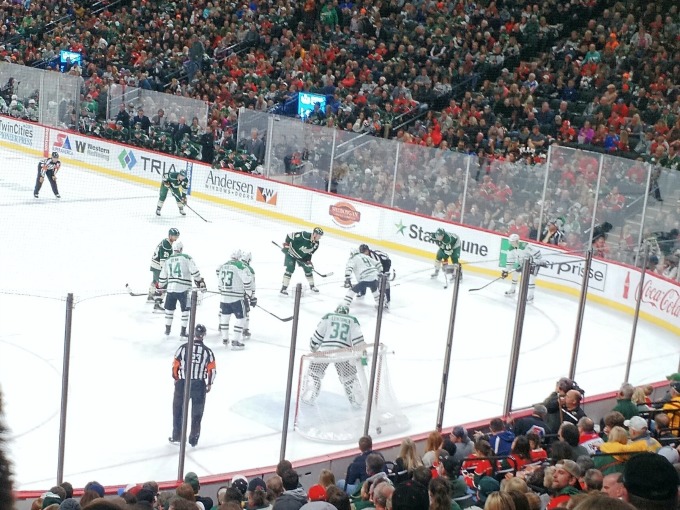 I've been fortunate enough to attend a lot of events in my life.  From operas and concerts to stage plays and sporting events, each one seems to have its own ambiance. Operas and symphonies seem to be quite subdued with a bit of a murmur when the show begins, while stage shows vary depending upon the time of day, and the theme of the show.
By the same token, various sporting events have their own vibe. I grew up going to a lot of baseball games during the summer, and it wasn't uncommon to show up in the 2nd inning and leave in the 7th. Conversely, we'd go to a hockey game, and get there slightly before puck drop, and leave when the game was over. IF it was a blowout, or the LA Kings were pretty surely going to win, we miiiiigggghhhhhhtttt leave a little early.  There was none of this going to half of the game stuff, though.
…