This post on ways to get around in a busy city has been sponsored by Best Buy.
Getting around in a busy city can be great, or it can be awful. Generally, you have to park a couple blocks from where you want to go, which isn't a huge deal. But parking rates tend to be exorbitant, so if you're visiting multiple locations, you don't want to keep moving your car from spot to spot.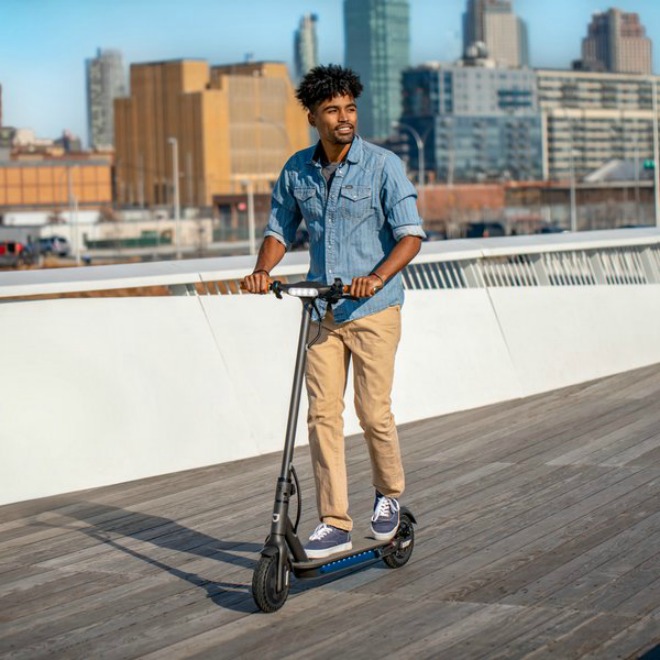 There are great ways to get around downtown in any major city, or even just a thriving metropolis.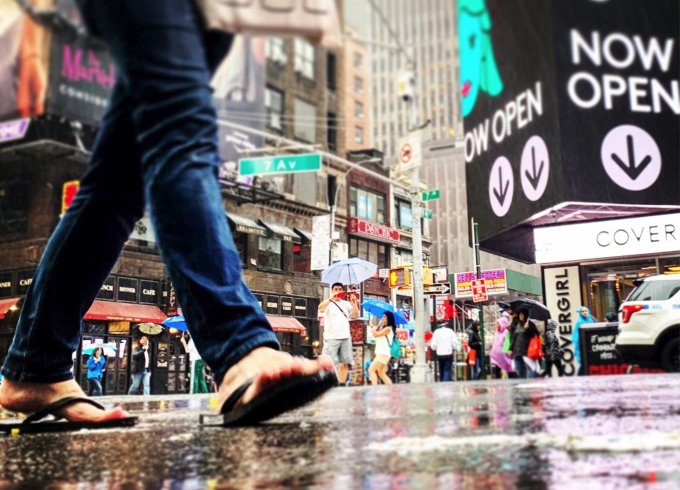 Walk
Yep, you heard it here first. Get your legs moving, and walk over to your intended destination. This is a little slower than some of the other suggestions, but you have the most control, and mobility. You can easily start, stop, and go at your own pace. And if you see somewhere you want to check out, just duck inside without having to make plans to do so. Walking is a great way to explore a major city.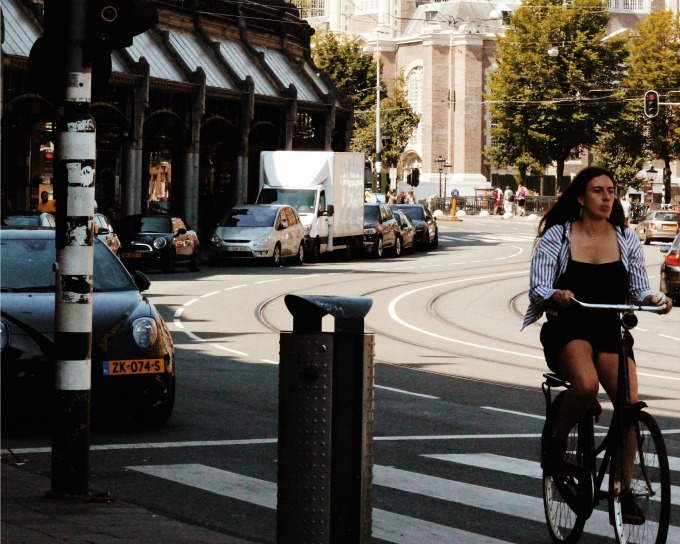 Bike
Most major cities have bike lanes, especially in their downtown corridors. Many cities even have bikes that you can either rent inexpensively, or use for free. This makes it easy to get around, especially if you have longer distances to travel between stops. You could easily cover several city blocks in practically no time, and get to your destination quicker. One caveat – downtown bike lanes often have traffic – both from other cyclists and from cars and delivery trucks using them as delivery zone parking.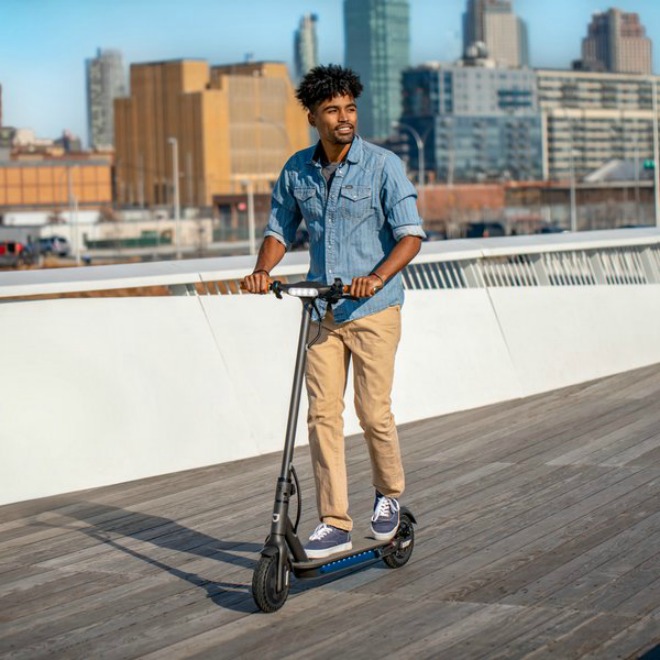 Scooter
While scooters used to be the domain of kids, they've become extremely popular for all ages in recent years. They're also a great way to get around busy cities, and some cities even have loaner scooters you can borrow or rent. If your city hasn't adapted this yet, you can get your own motorized scooter, like the Jetson Quest Electric Scooter. The compact design allows you to fold it up and store it in your car's trunk.
With a powerful 250W hub motor, the Jetson Quest can reach speeds up to 15 mph, but the disc brake helps you stop safely. The lithium ion battery helps provide a range of up to 18 miles. You can really cover some ground on this baby, and is perfect for people that work in a downtown or busy city environment. Plus, there's a bright LED headlight and deck lights so you can ride safely at night. The Jetson Quest supports riders up to 220 lbs., and is designed for ages 13 and up.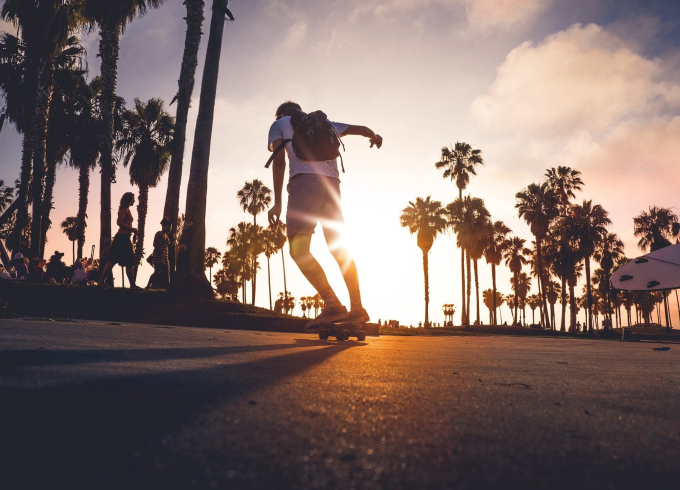 Skateboarding
If you've been in a city at any time recently, you've no doubt seen a proliferation of skateboarders. They're back, baby. If you're a capable rider, it's a great way to get around a city of pretty much any size. Remember, though – ride responsibly. Obey the traffic laws, and don't block cars trying to get around. Rush hour isn't a time to practice your tricks, or show off.
Train and Light Rail
Increasingly, large cities are turning to trains and light rail. This is an amazing, and totally affordable, way to get around. If you're visiting, most cities have a daily or a weekly pass that allows you to hop on and off the trains at your leisure, without having to worry about transfers. Many places, like Minneapolis St Paul, have events like a brewery hop along their rail lines. Light rail allows to explore a greater section of the city, and hit some of those must-see spots too.
Ride Responsibly
Remember to obey all local laws when you're riding a bike, scooter, or skateboard. You also want to have protective gear, like a great helmet. The last thing anyone wants is an injury.
The purchaser and rider of this product are responsible for knowing and obeying all state and local regulations regarding the use of this product. It is highly encouraged that you read and follow the product instructions including all safety precautions and use protective gear. Protective gear can be found at http://www.bestbuy.com/protectivegear.