We were recently invited to spend a weekend in Bowling Green, KY, courtesy of the CVB. Some of the things mentioned here were comped, some we paid for.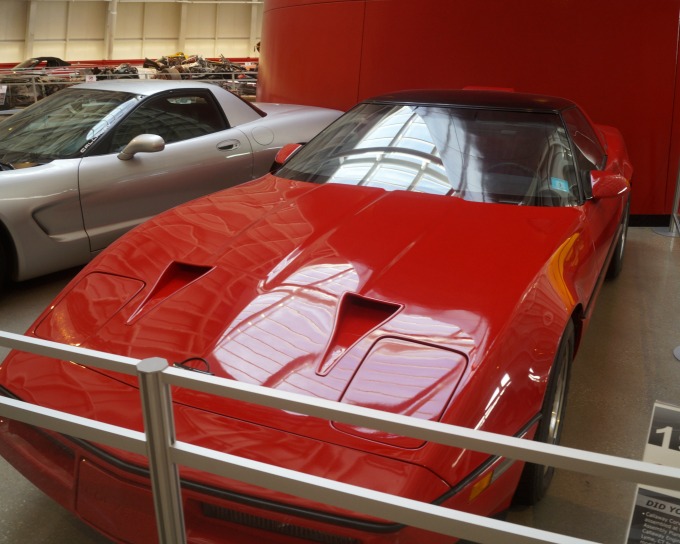 Bowling Green, KY is a bedroom community of Nashville, TN, but is a great place to visit on its own. Situated about 45 minutes north of Nashville, it's a great base if you're planning a trip to Music City, but want to stay away from the chaos that can be Nashville.
Not too long ago, we spent a few days in Bowling Green. It's a nice getaway that has lots to do, but is away from the hustle and bustle of the big city. Here are a few highlights from our trip.
Spending a Weekend in Bowling Green, KY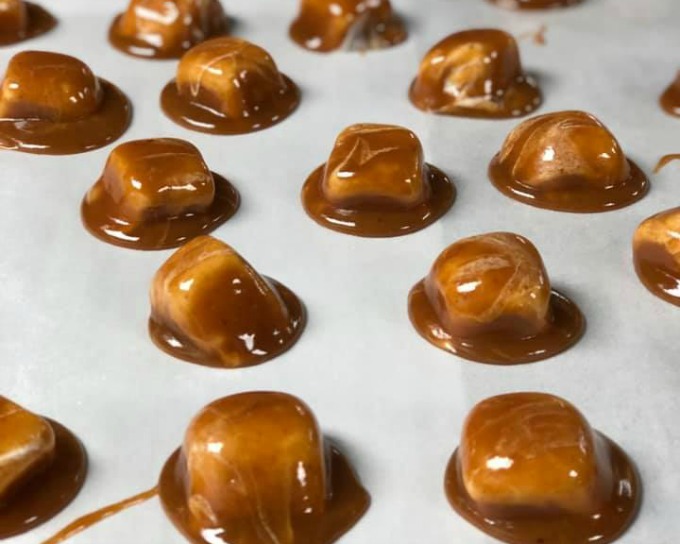 Mary Jane's
The CVB included a four piece sampler of Mary Jane's candies in our welcome pack, and let me tell you – they were sooo good! So good, in fact, that when we spotted the shop in downtown Bowling Green, while on our way to somewhere else, we turned around and made a pit stop. It's a classic chocolate shop, with all of your favorites, and some new twists. When I walked into the tiny store, it was packed!
I followed the locals, that obviously knew the drill. The line wrapped around the inside of the store, but it was quick and orderly. There were about 8 people ahead of me, and I was able to get out in about 20 minutes, even being a first timer, and having no idea what Mary Jane's offered.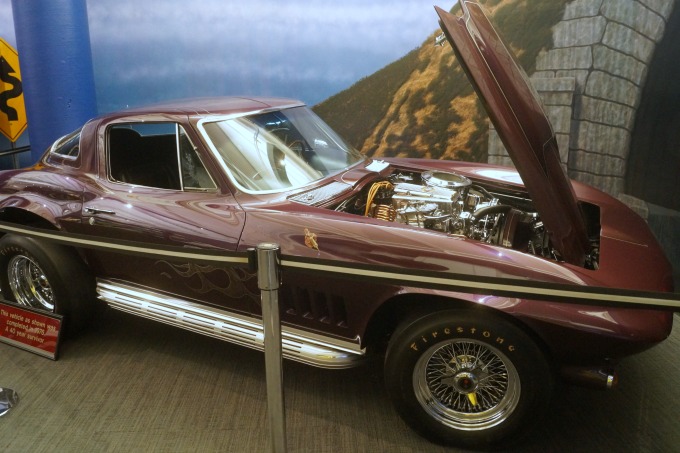 National Corvette Museum
The jewel of Bowling Green, KY is the National Corvette Museum and the Corvette factory. Even if you're not a car person, the National Corvette Museum is worth a trip. You truly get to see the history and evolution of the cars, from the late 1950s through to modern day. While the museum is designed for gearheads, there's plenty for the layperson to enjoy as well. You also get to see where the sinkhole opened, and all the cars that plummeted to their demise.
When we were there, they also had a display of many other muscle and show cars, and they weren't all Chevys. Whoa…Watch for our full post on the National Corvette Museum coming soon.
Historic Railpark and Train Museum
The Historic Railpark and Train Museum is dedicated to all things railroad. In case it wasn't obvious. Founded in 2002, the museum is based at the historic L&N Train Depot in Bowling Green. The depot itself has been restored, and is home to various railroad artifacts, including a huge model train replica that you can actually run. The real treasure lies out back though.
That's where they have several train cars that are either fully restored, or are in the process of being restored. They offer guided tours of these train cars, and you can see everything from a train car that delivered mail to a dining car from 1946 to a sleeper car from the 1950s. There's even the L&N Railroad president's personal rail car on display. You can see what traveling in luxury really meant back in the day.
If you're a railway fan, or even just a history buff, you won't want to miss the Historic Railpark and Train Museum. It's a great way to spend an afternoon.
Mammoth Cave
Mammoth Cave is one of the great wonders of the world. It's about half an hour outside of Bowling Green, but it's definitely a must-see. It's the world's longest known cave system, with over 400 miles of explored caves. Mammoth Caves has been protected as a National Park since the 1940s. It's also been registered as a World Heritage Site and a Biosphere Reserve by UNESCO.
You can take a walking tour of the cave, that's approximately 2 hours long, as well as much more rugged and adventurous tours. It's not a difficult walk, and it's very educational. I was 7 or 8 the first time I went to Mammoth Caves, so it's definitely kid-friendly, too.
Mammoth Cave has not only a lot of geological and natural history, but a lot of social history. The social history includes sensitive topics like slavery, the War of 1812, Native Americans, and so much more. As a bonus, they have a lot of above ground activities that you can attend that are free. You'll want to check out the official Mammoth Caves site for current events.
There's a lot more to do in Bowling Green, KY too, including one of the best BBQ places I've eaten at in recent memory. It was a little hole-in-the-wall place off the highway on the north side of town, and I wish I could remember what it was called. It was so good, we went there twice.
Bowling Green, KY can definitely stand on its own. If you're planning a trip through the area, it's worth staying a couple days and exploring the town.