Let's face it – we all experience those moments where we want to change things. Many times, this "thing" happens to be our appearance.  Many times, a tiny tweak can be all that's needed to make a profound difference, while other times more in-depth measures are required.  There are two really easy ways to change up your look – hair and eyes.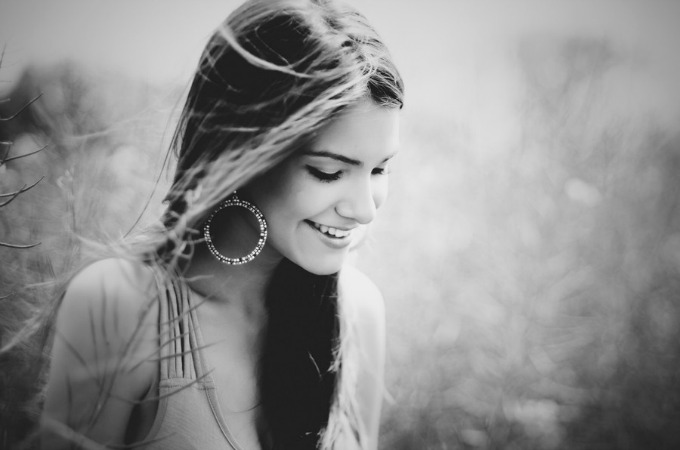 Long Hair Fast
According to Quora.com, men are more attracted to women with long hair. While there are no shortage of cute bobs and pixie cuts out there, many people will tell you they believe shoulder-length hair frames a woman's face in such a way that her natural face shape is most flattered. It's almost as though that length of hair in some way changes the whole shape of your face. As far as beauty tips go, getting your hair right is key. But if you've just cut your hair, it's impossible to simply grow it out over night! Luckily, there are methods to improve the health of your hair, and its growth-rate.
Many women realize that they need regular haircuts to keep their hair healthy and foster growth. But every so often, we decide to try a new look – that includes bangs!  I know I'm definitely guilty of this. Side-bangs are often more desirable to front-bangs, as they don't get in your eyes and annoy you as much. With side-bangs you can sweep the hair to whichever side you prefer, and it blends into the rest naturally.
While those bangs are growing out, use bobby pins, headbands, and other accessories to keep them out of your face and maintain your sanity. As hair grows out it can tickle and annoy; don't let that derail you from your goal of long hair! Also, dry shampoo helps bangs be obedient, so you can style them more easily as they grow out.
Now if you're patient and properly care for your hair, it will grow faster. But if you're impatient, there are always hair extensions. Good ones will blend in flawlessly and can supplement your natural hair. International Hair Company has a variety of styles in extensions. They are an industry leader in Virgin Indian Remy hair, and have been for more than ten years. Their hair is 100% human Virgin Indian, and is touted as long-lasting.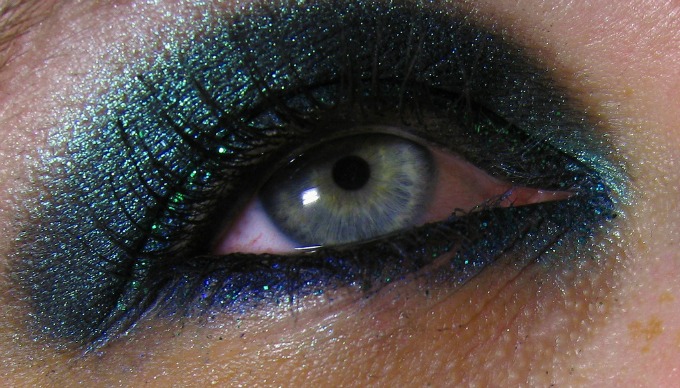 All about those eyes
They say that the eyes are the window to the soul, and I believe there's some truth behind that.  When was the last time we didn't look into someone's eyes during an intimate conversation?  It's a widely held beauty belief that larger eyes are more attractive. To that end, the fashion and cosmetic industry has been working on a number of chic ways to enhance your eyes through makeup, eye-liner, mascara, and other tools.
One way to make eyes look not only bigger but brighter as well is to use a flesh-colored liner on your lower lash line; on the water rim. If your skin is amenable to a champagne color that shimmers, put some of that in the corner of your eyes; this will brighten your entire face. Applying highlighter to the brow bone establishes greater contrast in color between those shades in and around your eyes, and between your eyebrows and hair-line. This contrast brings out your eyes. Also, a brightly colored liner will more than adequately replace a black, run-of-the-mill liner. It's popular, trendy, and draws attention to the eyes, making them the focus of your face.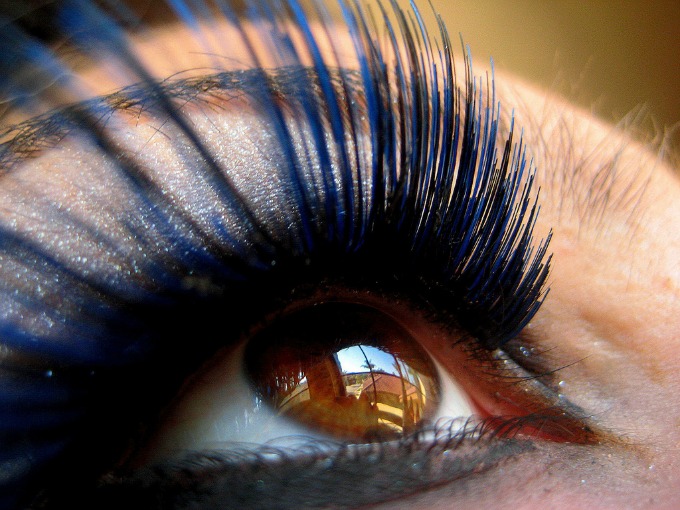 There's something exceptionally sexy about long, thick eyelashes.  You can achieve this look with mascara, false eyelashes, or even eyelash extensions. If you're using mascara, be sure to get the kind that makes eye-lashes seem fuller and more voluminous. But there's a limit to how sexy that can be! There's a fine line between long lashes and spidery looking creepy lashes. And no one wants those!
With these few beauty tips, you too can be ready to take on the world with a whole new look.
photo credit: past the point of love, (made it to #2 explore !) [10,00streamviews!]  .  Evelyn via (license)