Thanks to the Sheraton Bloomington for sponsoring this part of our trip to Minneapolis.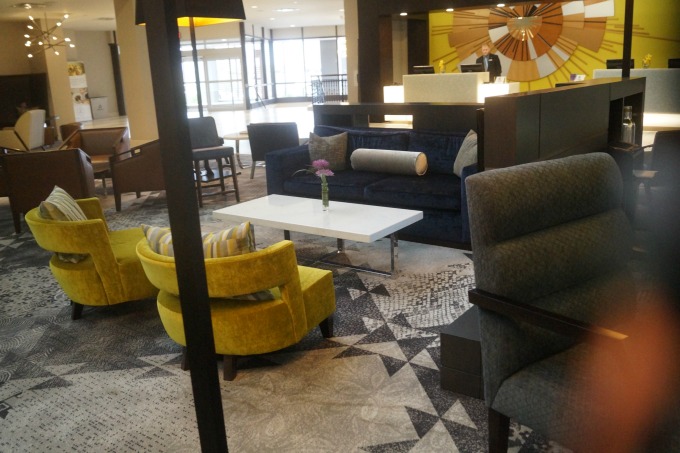 Recently, I was invited to visit Minneapolis and take in a few sites. I brought my mom along for the ride, as I inherited my love of travel from her and her wandering spirit.
One of the places we stayed was at the Sheraton Bloomington. The hotel has just undergone a $15 million remodel, and everything is brand spanking new. One of the first things that you see as you enter the lobby is a huge expanse of white marble and modern fixtures and furnishings in the huge atrium. There's a restaurant, Lela, on premises, as well as a Starbucks in the lobby.  More on the restaurant in a later post.
About the Sheraton Bloomington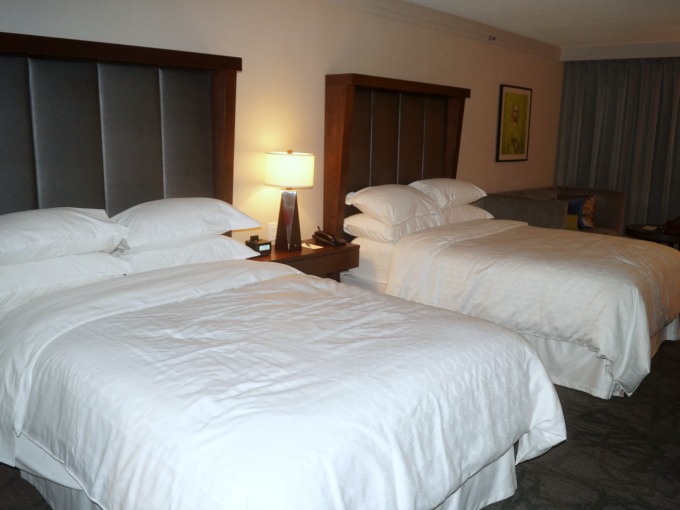 There was complimentary valet parking, and the staff was very friendly. That guy in the first picture?  I don't think he ever went home. He was there every time we arrived or left, and he was extra helpful. The rooms were comfortable and modern, with several amenities. The furniture and décor of the room was leaning toward mid-century modern, and it had a decidedly retro-modern vibe.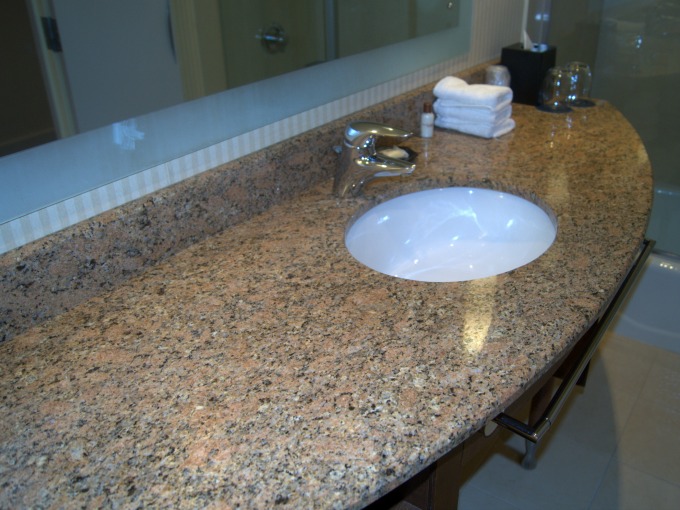 The bathroom was huge, which isn't something you normally see in a regular hotel room.  In fact, it usually looks like the bathroom was an afterthought, and it's wedged into the smallest, tightest space available.  Not here. There was a huge counter with plenty of room to get ready in the morning. Have you ever tried to do your makeup or hair with just a little tiny counter space?  No Bueno. There was a large shower and a bathtub, which is becoming less common. I also really liked the fact that the toilet wasn't right next to the tub. That can sometimes be awkward.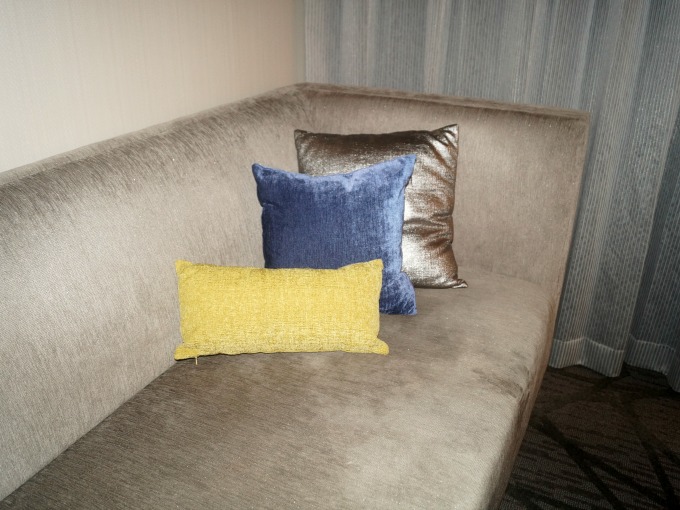 Additionally, there was a sitting area with a couch and a chair.  This is great, as you don't always want to just sit on your bed. There was a sleek and modern, yet totally comfortable, couch, a table, and a chair.
For refreshments, we had an in-room coffee maker with Starbucks branded coffee and Tazo teas.   A lot of better hotels have removed the coffee makers from the rooms, so this was a nice bonus. We also had complimentary bottled water in the room.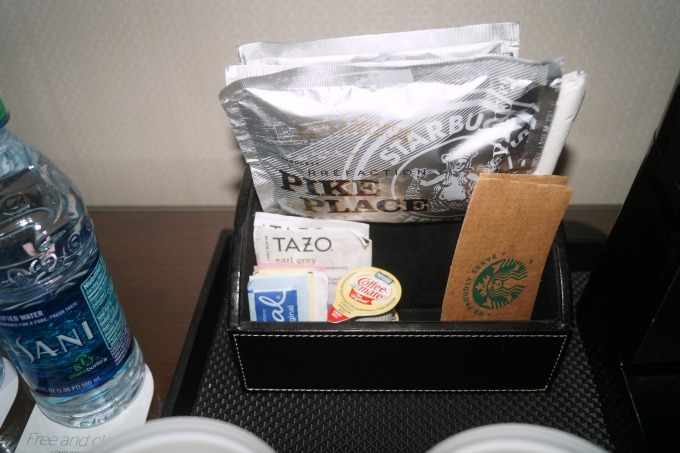 We had access to the club lounge, which had complimentary breakfast in the morning and hors d'oeuvres and wine in the evening. That's another nice touch that was unexpected.
The hotel was nestled amongst office buildings, and I'm sure they get quite a few business travelers. It wasn't difficult to find, even when the GPS was taking us the scenic route (read: long way around). While it wasn't particularly close to the sights, but wasn't that far, either.  We felt that it was actually kind of nice to get out of the hustle and bustle that is downtown Minneapolis to regroup and plan our outings.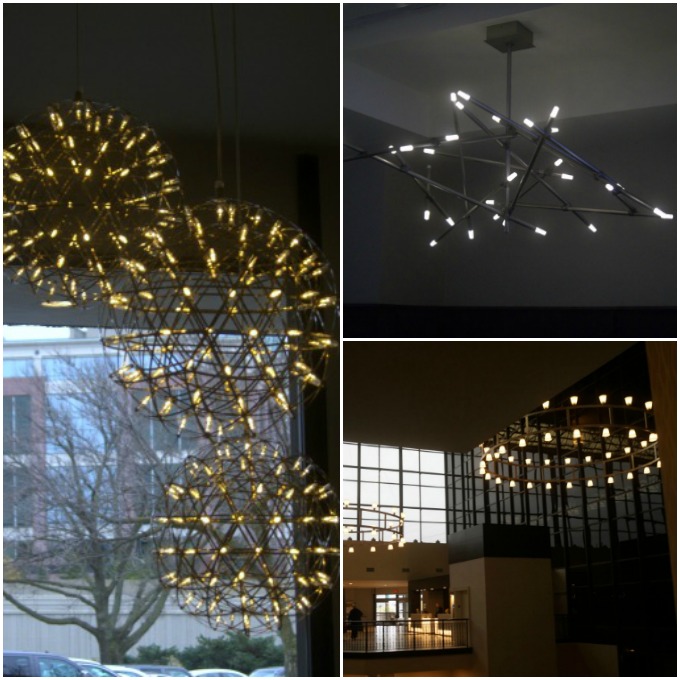 Get Social with Sheraton Bloomington
You can connect with Sheraton Bloomington on: