There's something about the energy of a major downtown area – tall buildings, usually old mixed with new; lots of action, and great food.  On a recent trip to Minneapolis, we were guests of the Radisson Blu in the downtown area, and it was all I would expect – and more.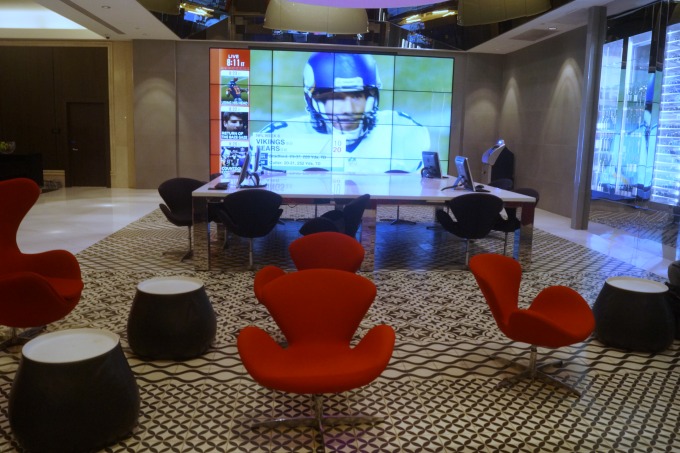 Minneapolis' downtown area is full of tall buildings, museums, restaurants and parking structures.  The Radisson Blu Minneapolis location was well-situated for many of the stops on our itinerary, like the Mill City Museum, several restaurants we wanted to try, and even our voyage across the river and into St Paul.
About the Radisson Blu Minneapolis
Although the outside area was noisy and busy, as is to be expected in a bustling city, the inside of the hotel was quiet and calm.  After dropping of our Kia Sorrento with the valet, we went inside to check in.  The lobby was modern with clean lines and nice finishes, with lots of open space and little seating areas.  The front desk was friendly and helpful.  Minneapolis is a 'walking' city, and it's quite possible that you could park your car at the Radisson Blu, and get pretty much everywhere you wanted to go on foot or public transportation. The sky rail is very close by.
While the rooms weren't exactly spacious, they were plenty large enough, and allowed views of the street below as well as the downtown skyline.  This was the view from our room. We were surrounded by skyscrapers, and the view was gorgeous at night!  The Radisson Blu is an upscale luxe hotel, and it shows in everything they do.  One of those most ingenious things was the way the entry door stayed open. If you've ever struggled with trying to get bags and luggage through those heavy doors, while trying to wave your key and then hold the door open, you'll understand this. Here, you just swing the door open, walk through, and then close it when you're finished.  It was magic!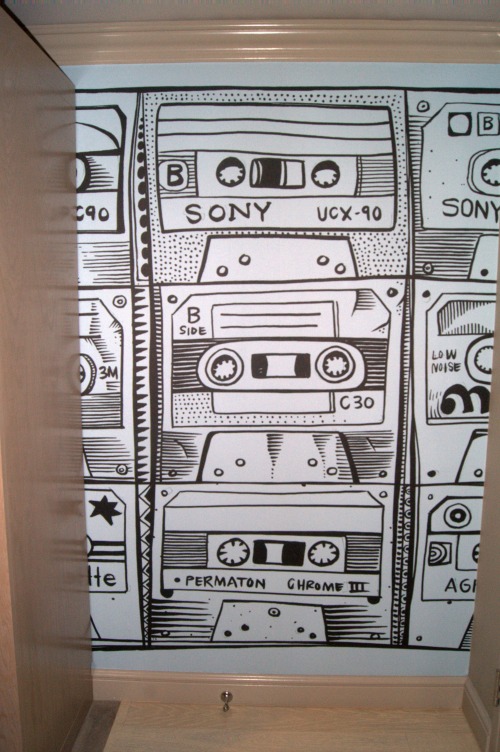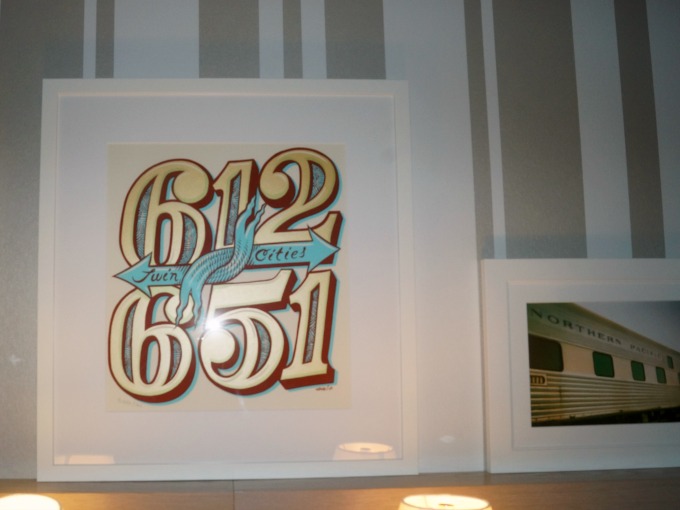 The décor was modern and fresh, with contemporary styling.  I loved the artwork and I'm seriously digging the cassette tape wallpaper. Soft neutrals with punches of color are everywhere.  The bathroom was spacious, and the amenities were good quality.  Beds were comfortable, and there was a small separate seating area as well. It's so nice to have somewhere to sit that's NOT on your bed.
Upon arrival, the hotel had left us a bottle of sparkling water and some snacks.  It was nice to have something to nibble on after traveling (and going to the wrong hotel first, but that's a story for another day).  We ordered room service our second night from Fire Lake Grill, the onsite restaurant, and it was quick, easy and tasty.  We also had access to the Business Class Lounge, which had breakfast in the morning as well as drinks and appetizers in the evening.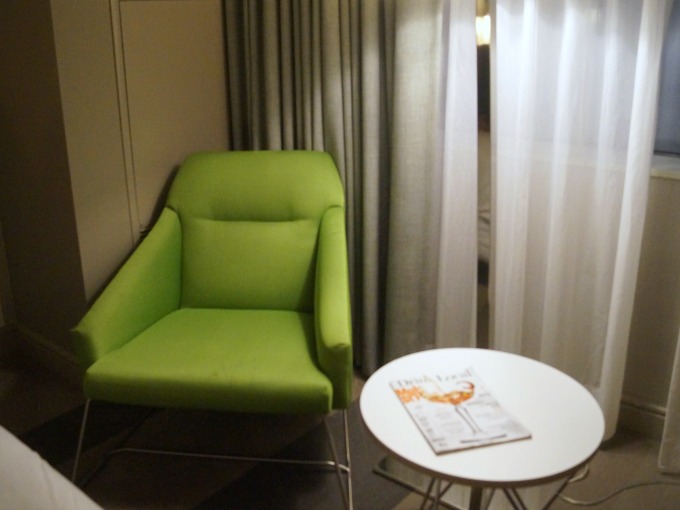 One thing I found strange was that they don't have breakfast on Mondays or drinks/appetizers on Sunday.  They're a business hotel, and I suppose that most people don't come in early? Who knows.
If you are planning a visit to Minneapolis, and want to be in the heart of everything, consider staying at the Radisson Blu Minneapolis. It's really convenient.