Children have their bedrooms, but it never seems to be enough. They have so much stuff that it can seem just about impossible to contain it within one room. Toys are often scattered about, and who knows exactly what that is stuck to the rug.
Have you considered relinquishing an area within your home for the children? This can be an excellent way to ensure that they have their own space, but it also means that you get your home back. There are some brilliant interior design tips that you can use while you undergo Operation Children's Play Room. Even better, these ideas are the epitome of fun. Let's take a look at some great ways that you can create a beautiful space within your home. Remember, a kids playroom should be specially designed with children in mind.
Practical Design Tips for a Kids Playroom
Creating a Fun Space: Color Themes
Let your child have some input into the interior design of the kids playroom. After all, it is their space to relax in. You should aim to create a fun space that is designed with them in mind. Bold colors and fun prints can be a great way to make their space personalized to them. However, this should be practical. You need to make sure that you have an area that can be used for years. While your little princess may love Hello Kitty now, next year she may hate it. You need to consider their likes and dislikes, but also provide a place that is going to grow with them. After all, you don't want to be decorating every year.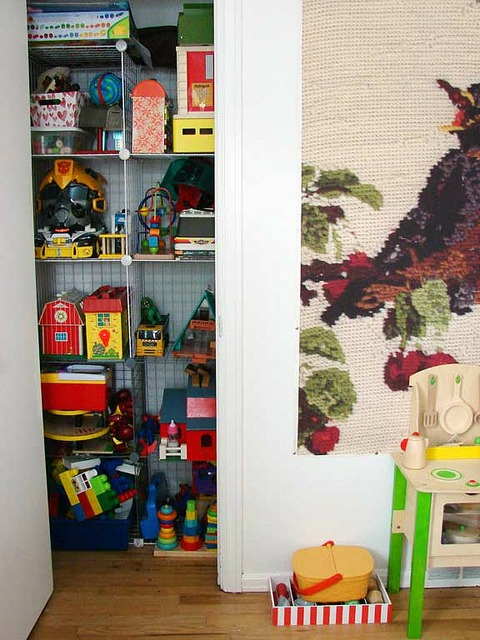 Furniture and Storage
As our children have a lot of things, it may be worthwhile considering storage furniture that you can use within the new kids playroom space. You should also find furniture that is requires minimal cleaning and maintenance. Furthermore, the furniture that is used should be robust and sturdy. There are many things to consider when filling a children's space with furniture. The furniture within the room should be functional but fun. Perspex book stands are great for kids of all ages. What is more, they come in a wide array of colors so that they are appealing on the eye. You don't have to have worn, second-hand furniture in a kid's space. It just needs to be practical and easy to clean. Opt for bright colors so that the children enjoy their new room.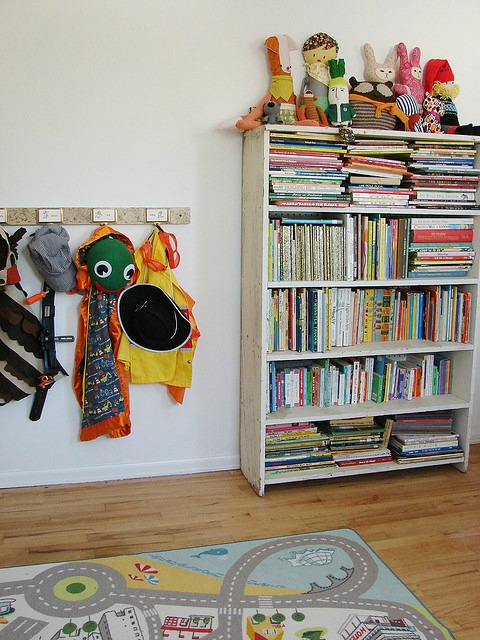 Fabulous Flooring Ideas
Carpet is great for kids as it is cozy and warm. What is more, it absorbs noise when they are playing. But, it can be a nightmare to clean and to keep looking fresh. Wooden flooring is practical but not entirely comfortable. You need to find a good middle ground. There are some lovely linoleum style floors that are both warm and resistant to stains. But, if you are less than enamored with linoleum, you can split the floor in two. Carpet one half and put wooden flooring down in the other. You can also choose from a wide range of different carpeting that is stain resistant. Make it an excellent choice for all of the family and ensure that your children have a beautiful space to relax and play.
Do you have a kids playroom in your house? Is a kids playroom something that you would consider in your home?
Photo credits: Personal Creations hownowdesign, hownowdesign